Changing the way the world eats for the better, that is what Alpro does every day. Since the early beginnings in 1980, when a Belgian bio-engineer asked himself if the goodness of the soya bean could be turned into a drink, the company stands for wholesome, tasty alternatives for the conscious and eco-friendly consumer.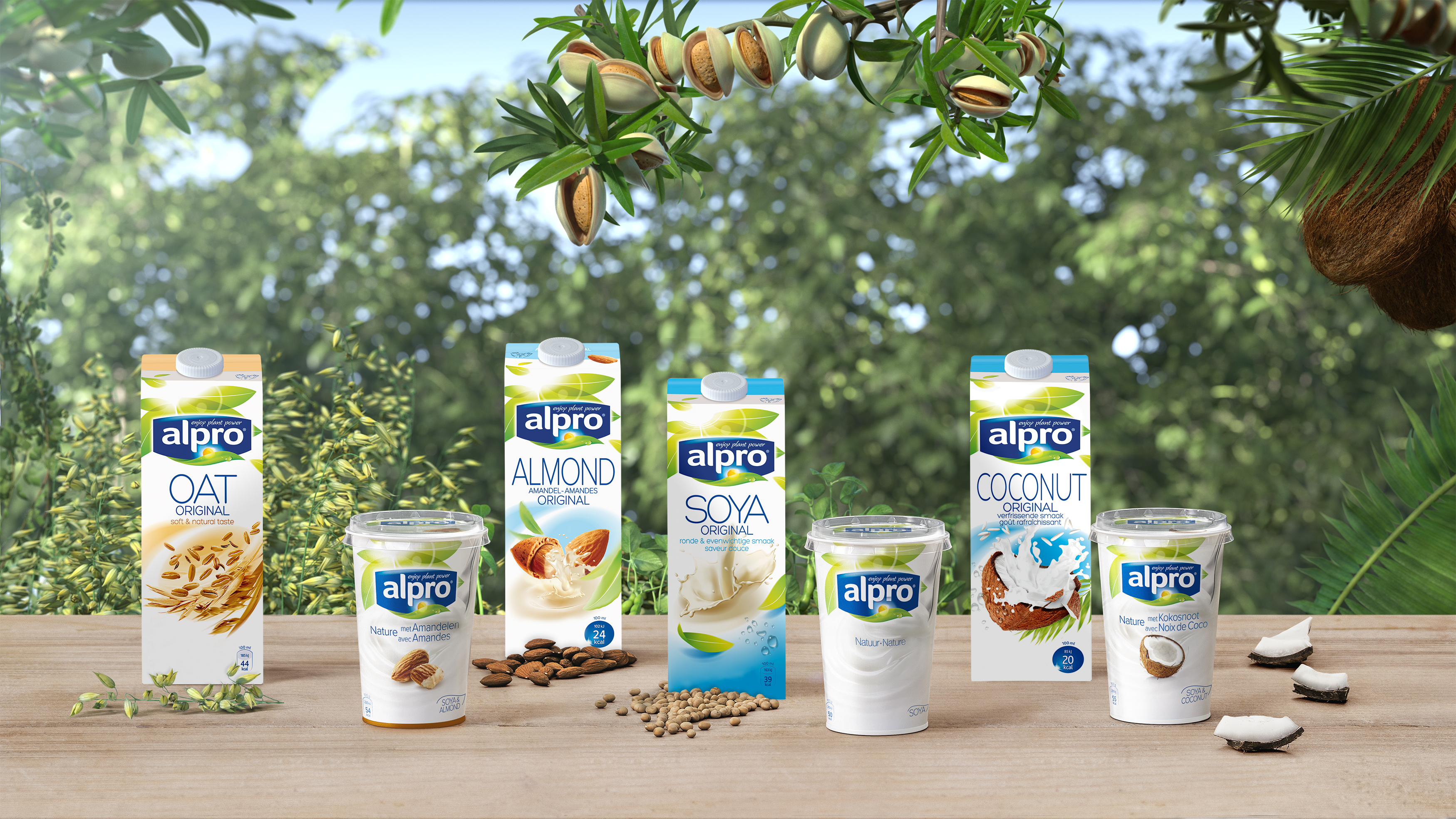 Healthy and sustainable products

Long before it was fashionable, Alpro provided a tasty alternative for dairy products. For the people of Alpro, making choices that benefit people's health and the health of the planet is common sense. Sustainability and making eco-friendly choices every step of the way, are an important part of the company's DNA. That also means treating the earth's resources with respect.
At Alpro, the grains, beans and nuts are sourced as locally as possible. More than half of Alpro's soya beans are sourced from European countries, and in September 2017, the first Flemish soya was harvested, after years of research. To keep the footprint small, Alpro transports soya beans that come from Canada by ship or buys locally from e.g. France. At Alpro, people are very much focused on monitoring, reducing carbon emissions and limiting water usage, to reduce the impact on our planet.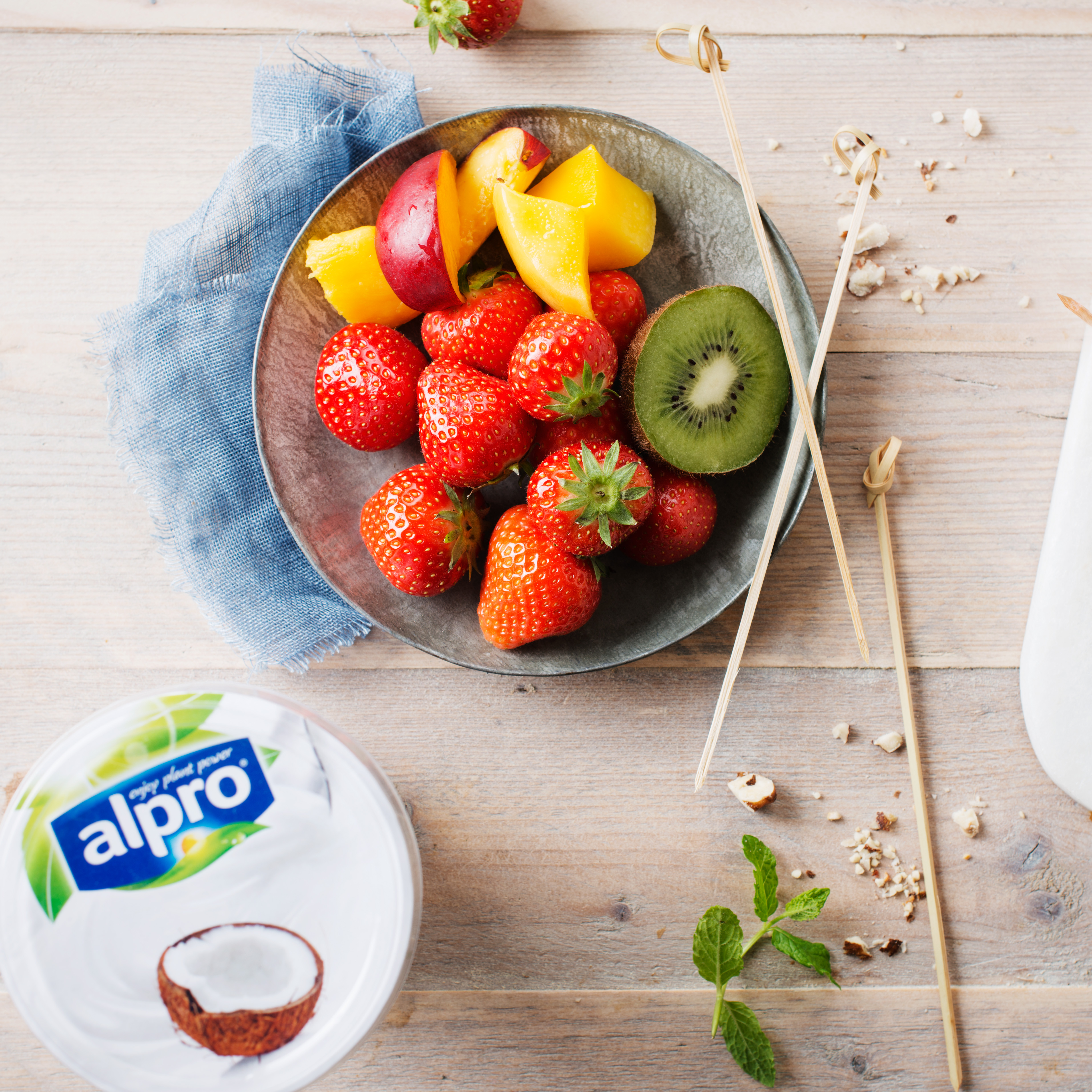 Great taste
What really makes Alpro stand out from the crowd is the great taste of all their products. And the range has grown remarkably over the years. Thanks to the in-house R&D team and collaborations with some of the best universities, Alpro is truly on a roll. Not only are the product categories expanding - think drinks and great plant-based alternatives for yoghurt and cream - within these categories Alpro is always innovating when it comes to taste.
If Alpro is the European leader in its market, it's because of great taste. One of the most important food trends Alpro is playing into, is reducing sugar in its complete product range. Alpro flavoured drinks contain 30% less sugar than most milk drinks with a fruit or chocolate flavour. Between 2008 and 2014, Alpro has reduced the sugar across their entire product range with 12 procent and aims at a further 12,5% reduction by 2018.
Making healthy products for people and for our planet is at the core of Alpro's mission.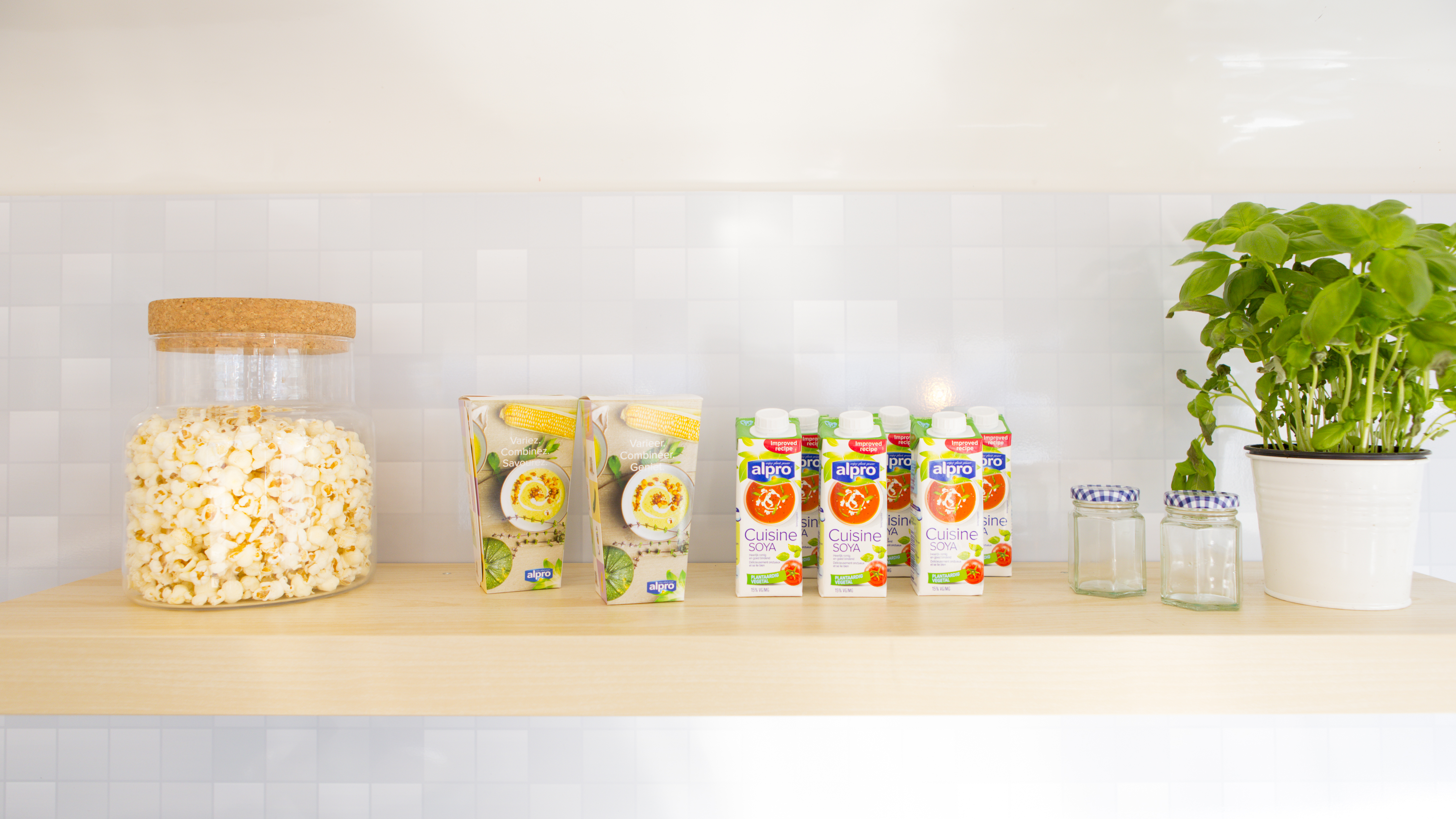 Alpro goes nuts
When Alpro started, it was the go-to brand for people with allergies and food intolerances. Now, it's the brand for people who want to improve their diet and take better care of the planet, by eating plant-based foods. From amazing oat drinks to almond, coconut or hazelnut drink, there's a great tasting product for everyone.  And there's more delicious food coming up. Alpro has recently introduced great tasting plant-based ice cream in the United Kingdom, and people are loving this plant-based alternative so much that chances are the Belgian market will follow. So keep your eyes out for delicious ice cream flavours like soy vanilla, coconut and hazelnut chocolate!