"Life is like a box of chocolate. You never know what you're going to get", Forrest Gump once said. But not if it depends on The Chocolate Box by Barry Callebaut. The new chocolate warehouse in Lokeren is the size of 12 football fields, 41 metres high and also the largest and most sustainable in the world. Every day, 20 to 30 chocolate containers are loaded from Lokeren, ready to be transported all over the world.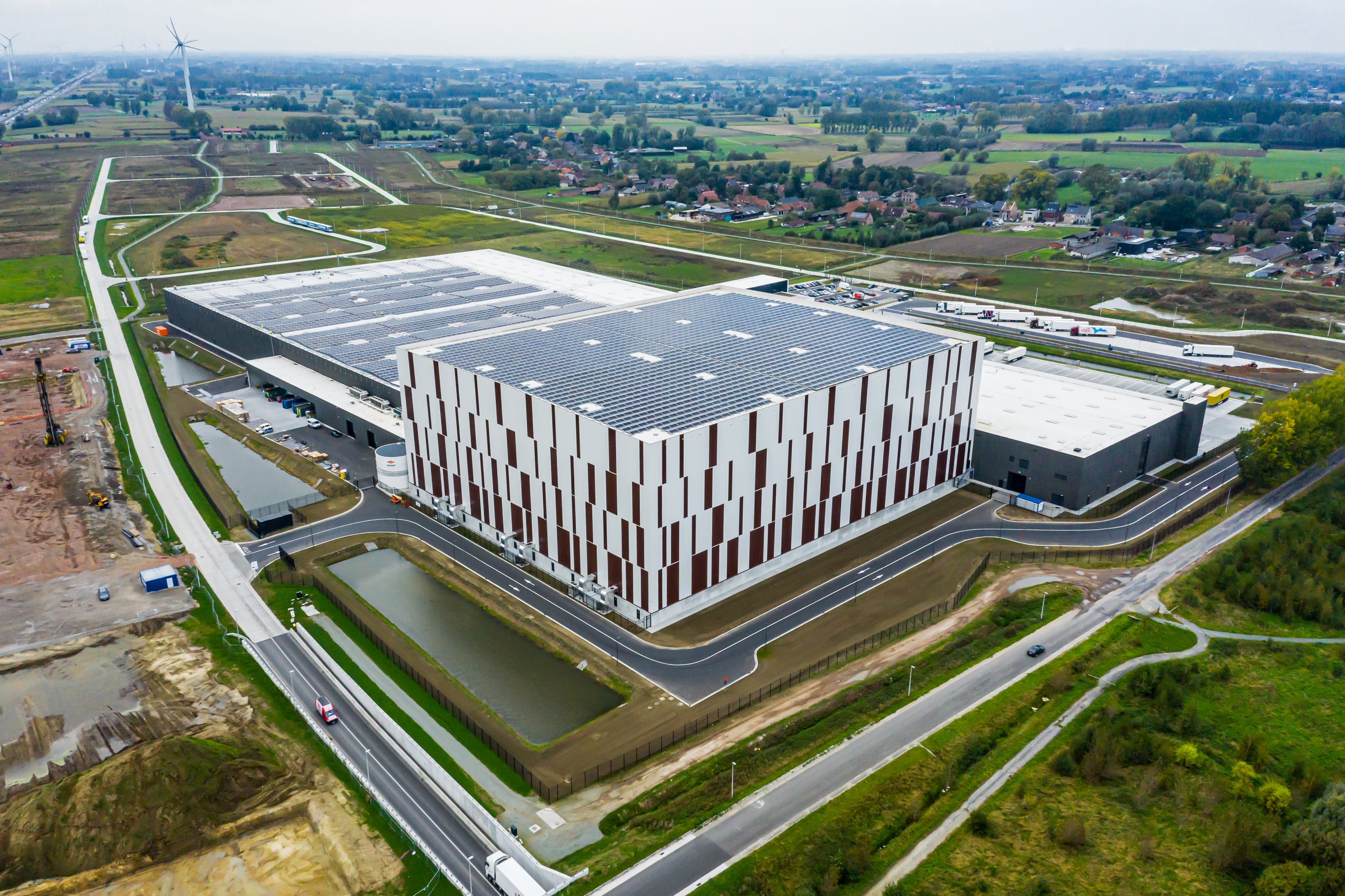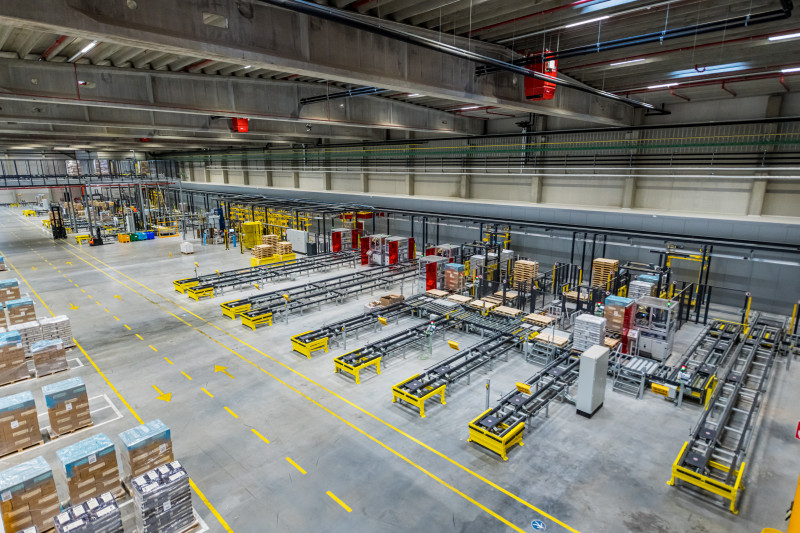 Logistic hub from Lokeren
With a total investment of 100 million euros, this is Barry Callebaut's largest investment ever in its operational network. The construction of the warehouse, with a total surface area of 12 football fields, started in the summer of 2019. Less than 24 months later, the building was completed. The fully automated high bay of 41 metres high can store up to 125,000 pallets at a constant temperature of 18 °C.
The Chocolate Box is located close to the E17, an excellent base for transport in Western Europe. It offers direct access to the port of Antwerp for worldwide shipments to, for example, Australia, China and South America.
High-tech and sustainable
The Chocolate Box is also the most sustainable chocolate warehouse in the world. It is the first building in the Benelux to receive a BREEAM Outstanding certificate, achieving the highest sustainability score for a logistics building. The building's energy consumption is completely self-sufficient and is therefore fully energy-positive. 
It uses the latest techniques in sustainable building: solar panels, air treatment units, rainwater and heat recovery, humidity control, insulation and geothermal energy. For the well-being of employees, there is natural daylight throughout the building and there are relaxation areas and facilities for e-bikes.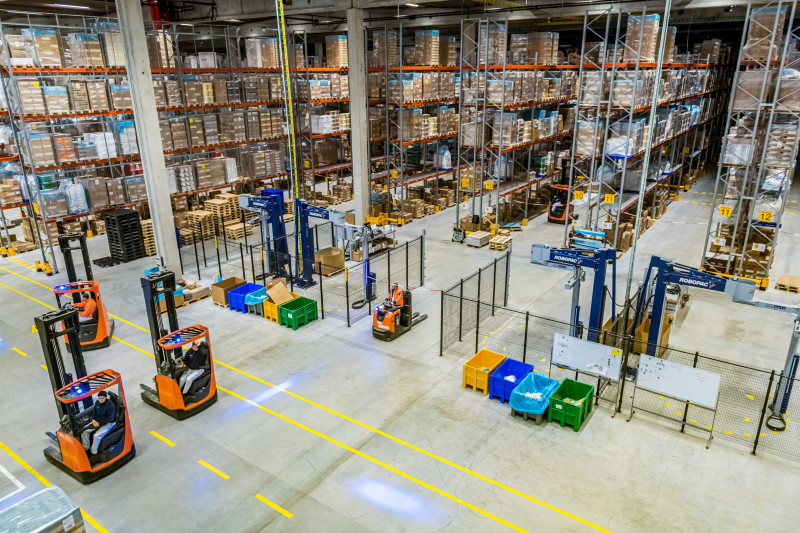 Attracting young people through dual learning
The warehouse employs 120 food heroes, 40 of whom are taking on new jobs. To get young people excited about a job in the food industry, Barry Callebaut works with dual learning paths. Students from the 5th and 6th year of High school can gain experience in the warehouse as, for example, fork-lift truck drivers, a bottleneck profession in Flanders.