Think of beer and you instinctively think of Belgium. Of old, our small country has enjoyed a remarkable reputation for its wide variety of high-quality beers. Anywhere from pils to special beers, from fruity to bitter and sour beers: the sheer choice is endless. The roots of the Belgian beer brewing tradition date back to the 13th century. Out of the medieval guilds grew one of the world's oldest professional associations: the Federation of Belgian Brewers. We spoke to Lambert De Wijngaert of the Belgian brewers about our beer culture, but also about innovation, exports and sustainability in the industry.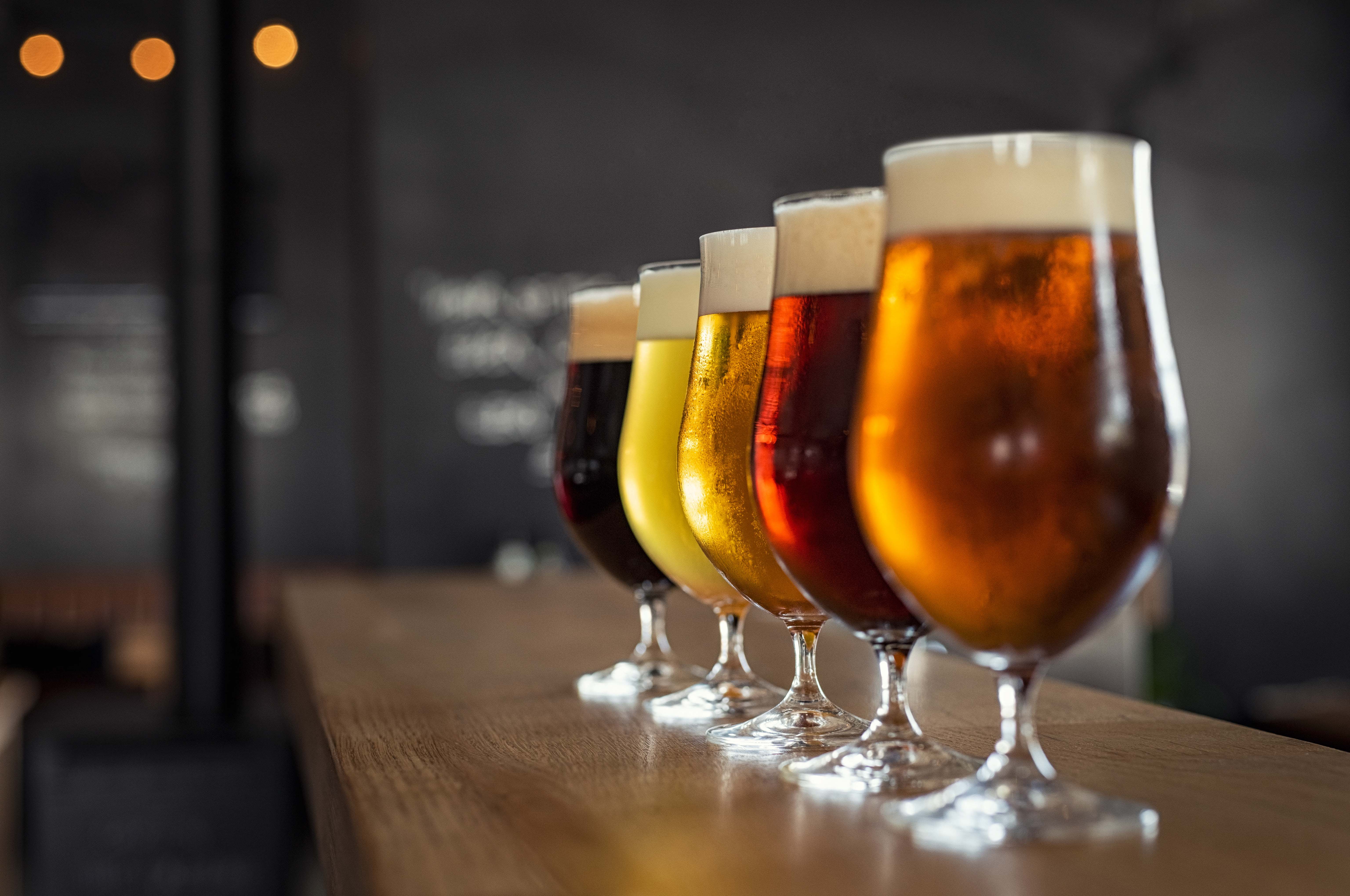 "We are proud of our Belgian beer, now more than ever, as it treats us to some great moments. And every great moment is a perfect opportunity to crack open a bottle and pour ourselves a beer. Cheers!"
Hello Lambert, could you paint a quick thumbnail profile of your industry?
"With a history that goes back to the medieval guild system, the Federation of Belgian Brewers is one of the oldest professional associations in the world. We currently represent some 107 breweries, from small microbreweries to major players. And this number is only continuing to grow."
Obviously our Belgian beers enjoy world renown, but which strengths are we insufficiently aware of?
"The Belgian beer industry ranks among the oldest in the world and we enjoy a solid reputation for the excellent quality of the beers we produce. Across the centuries, Belgian brewers have not only managed to keep up this level of quality, but they have also come up with innovative ideas and concepts. Which certainly applies to the efforts in the area of sustainability our breweries have rolled out. To produce beer, you inevitably need a substantial amount of water. Well, it just so happens that our members have been working hard for years on end to drive down their water consumption. Just one example being the water treatment plants that purify water to such a degree that it is actually turned into drinking water grade. Courtesy of the Green Deal Brewers, the amount of water that is needed to produce beer has been slashed by more than 50% in just 10 years' time. And our industry is continuing its efforts to further improve on this result. Our sector also uses a high proportion of green energy, with a lot of breweries are investing in wind turbines and solar panels at their production sites."
What are the biggest export destinations for Belgian brewers? Or: in which countries does our beer go down an absolute treat?
"Foreign consumers are mad for our high-quality Belgian beers. And it shows in the figures. Last year, 70% of the +25 million hectolitres of beer we brewed in Belgium was exported. Within Europe, our biggest export destinations are our neighbouring countries: France, the Netherlands and Germany. Outside of Europe, the top 3 is made up of the United States, China and Canada.
Belgian brewers are also tapping into opportunities on new markets, such as Ukraine and Eastern Europe, and Australia and New Zealand overseas."
What kind of beers appeal to foreign consumer's palates?
"We export all types of beers, although – generally speaking - Trappist and abbey beers are seen to do well. You can also tell that preferences depend on the prevailing climates of the countries concerned. Asians, for example, love fruit beers. Whereas countries with colder temperatures tend to favour stronger beers.
In short, we have the right beer to cater for every taste and every situation. With the 'Proud of our Beers' campaign we are training the spotlight on the strong suits of our Belgian beers. In Japan, for instance, we have been organising Belgian Beer Weekends for the past 10 consecutive years. What started out in 2010 as a small-scale three-day event has since waxed into one of the top-draw outdoor activities in Japan. The festival is now held across 7 cities and has attracted no fewer than 1.3 million visitors over the last decade!"
Which trends are you seeing in Belgium?
"Belgians still love their pils. Although the past 15 years have witnessed a shift in tastes. The focus of attention that goes out to speciality beers has been rising year after year. Trappist beers, regional beers, abbey beers and robust pale ales complete the top 5. Belgians love variation and are clearly also embracing those fleeting get-together moments in life that are shared with friends and family, for which stronger beers are the preferred choice.
The fact that beer is very much on the up is also reflected in the rising number of breweries. Although we are concerned that 2020 is likely to be a different story. But there is no denying that we have seen a substantial rise in the number of microbreweries being started over the last 7 to 8 years. People start out as hobby brewers and then go on to make a success of their product(s). Microbreweries are trendy. But our job has remained unchanged over the years, and that is to protect our members, great and small. Our remit is to extol the virtues of the quality of Belgian beer for all the world to enjoy."
How are you accommodating the health trend?
"Consumers are going for better balanced and more conscious lifestyles. In other words, we are consuming alcohol more 'consciously', as another element which the industry is catering for. Non-alcoholic and low alcohol beers are booming. The current beer offering proves that we are dealing with more than just a hype. Non-alcoholic and low-alcohol beers currently hold a 6% market share and are finding increasingly greater favour among consumers. Other beers, such as gluten-free, sugar-free and organic beers for instance are more of a niche market.
As consumers' tastes change, so do the labels. Consumers are calling for brewers to transparently communicate on the nutritional value and the ingredients on the labels. In addition to the specifications required to be included by law, through the 'Proud to be Clear' project - a scheme set up by our European sister association Brewers of Europe - we are looking into how we can include additional information on the labels in a way that is digestible and conveniently structured."
Which message would you like to close this interview with?
"We have every reason to take pride in our high-quality beer: our success abroad speaks for itself. In 2016, Belgian beer culture was recognised as UNESCO intangible cultural heritage. Were you aware that, in the decades before the Second World War, this country had one café for every 5 residents? It just goes to show how deeply ingrained beer is as part of Belgian culture. Small country, great beer. Cheers!"