The coronavirus crisis, swine fever and trade restrictions... Admit it: reasons enough for meat companies to find it hard to see the light at the end of the tunnel. Or can you? You can also turn the tide and focus fully on the future, as Belgian Pork Group does: "2020 was a difficult year. Nevertheless, we look ahead with optimism, anticipating the increasing quality requirements and therefore provide 112 million euros in sustainable investments for the next 5 years", says CEO Jos Claeys.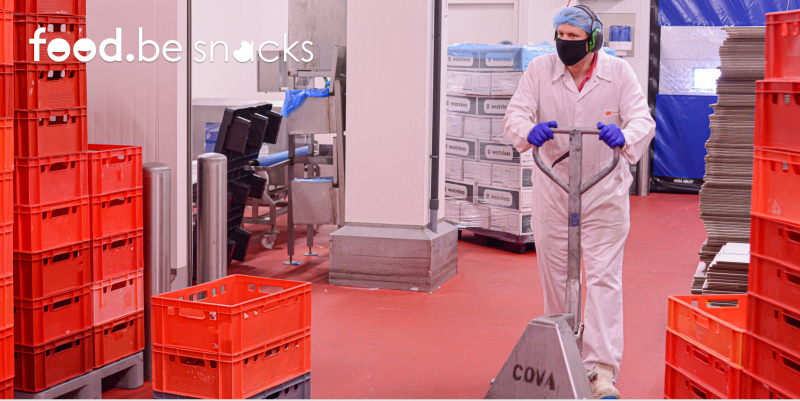 A domestic peak, an international decline
Belgian Pork Group is a network of 7 Belgian meat companies, making it the largest slaughter and cutting group in Belgium. It cuts carcasses into meat products that consumers can find in supermarkets. Belgian Pork Group also supplies other meat producers, which then further process the meat into pâté, salami or minced meat for prepared meals.
During the coronavirus crisis, the demand for pork rose in Belgium. "Belgians started to cook more and rediscovered pork. Our production had to shift up a gear during the 'hoarding'  period", says CEO Jos Claeys. Unfortunately, the meat did not fare so well abroad: "2 out of 3 pigs that we slaughter are destined for abroad. Last year, swine fever was detected in a number of wild boars in the province of Luxembourg. Because of this, China decided to impose an embargo on Belgian pork, with all its consequences". 
China, an important and unique market
Fortunately, the World Organisation for Animal Health declared our country free of swine fever. Now we still have to wait for the final licences, but the arrows are already pointing in the right direction. For the Belgian Pork Group, China is an important sales market. China is in fact the country that produces the most pigs, but isn't sufficient on its own and therefore imports from other pig companies. The Belgian Pork Group supplies, among other things, pigs' heads, feet and ears to China, since there is no demand from other countries.
112 million euros investments
The Belgian Pork Group is turning its back on 2020, and looking ahead. "We look to the future with optimism and continue to invest. Not only because we are growing, but also because safety standards are becoming stricter. That is a condition we have to meet in order to get our export licences," says Jos Claeys. So what exactly is planned? Major upgrades in the cutting rooms at the Aubel and Wijtschate sites, a complete reconstruction of the cutting room in Westrozebeke, optimisation of the cold stores and an expansion of the rapid cooling installations.
With a view to restarting activities in China, investments were made in the existing site in Ghent, where the necessary renovations are being carried out. "In this way, we guarantee that we meet the latest requirements in terms of hygiene and quality", says Belgian Pork Group.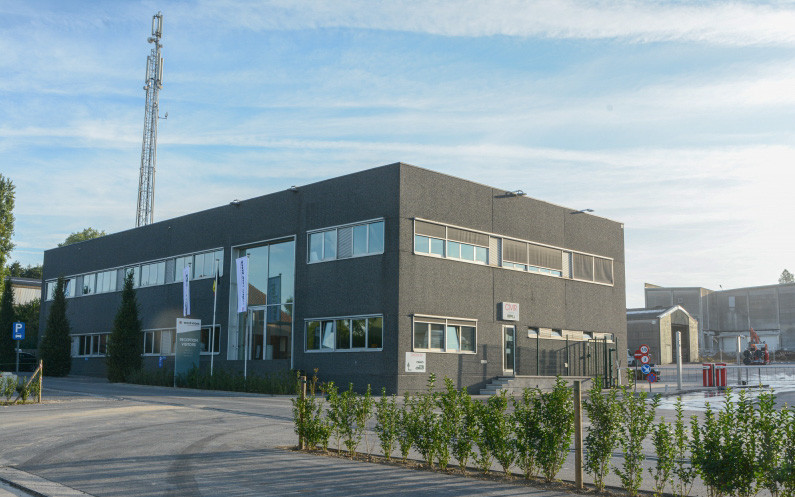 Working on water and energy saving
The meat processor also continues to work on water and energy saving. The objective is to reduce water consumption on its sites by at least 50% by 2025. At the Meer production site, a unique collaboration is being set up with a nearby tomato grower, whereby both excess rainwater, residual heat and electricity (via a solar panel park) are used efficiently in its business operations.
Furthermore, electricity is more often generated on the sites themselves. In 2020, a 6000 m² solar panel park was installed, and three combined heat and power plants are responsible for the production of electricity and heat used in production.