Belgium enjoys worldwide renown for its chocolate. Which stands to reason, considering that the praline was invented in Belgium. Barry Callebaut's pink Ruby chocolate, you say? Oh yes, that speciality too was developed at the East Flemish Innovation Centre in Wieze. Guy Gallet of the chocolate and confectionery association takes us around the wondrous world of Belgian chocolate.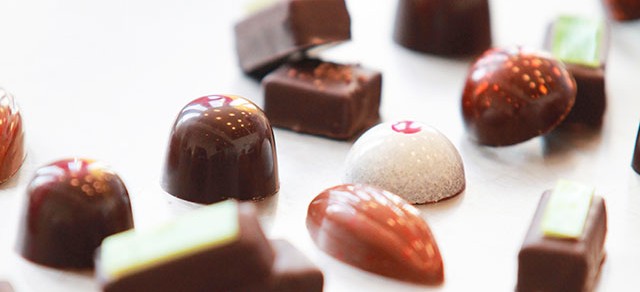 Belgians love a chocolate treat. Do people abroad enjoy our chocolate as well?
"There is no denying that our Belgian chocolate is very much part of our cultural heritage. This Belgian delicacy is known and loved in every corner of the globe. This puts me in mind of the opening quote of the speech former US President Obama delivered when he visited Brussels in March 2014: "I have to admit it is easy to love a country famous for chocolate and beer". Something few people are aware of is the fact that Belgium is the world's second biggest exporter of chocolate, shipping 600,000 tonnes of these delicious treats a year. Express those export figures in kilogrammes per resident and you'll find Belgium positively dwarfing any other country!"
Which countries outside of Europe see the highest demand for Belgian chocolates?
"Demand for our chocolate is rising faster in Asia and North America than anywhere else. Which also makes these regions our main sales markets outside of Europe. Courtesy of our exports, the industry is continuing to grow, firmly putting our Belgian quality chocolate on the global map and giving people around the world the opportunity to sample what we have to offer."
Which trends you are seeing in the chocolate industry?
"Our chocolate offering has hugely expanded and diversified in recent years. You only need to look at the sheer breadth of the assortment of pralines that is available, which encompasses anything from traditional flavours to very special flavours which we are picking up from the world of gastronomy. The tablet offering too is as good as endless: back in the day you'd have tablets of dark, milk and white chocolate. Nowadays you can pick up a staggering variety of chocolate tablets: different cocoa content rates, cocoa origins, fruit, herbs, etc.
In addition, Belgian chocolate is helping to enhance other end products. We're finding that premium Belgian chocolate is increasingly being added in other products such as biscuits, ice cream and dried fruit, for instance.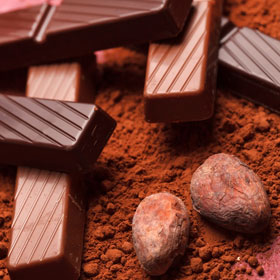 Sustainable business practices have become ingrained in the industry's DNA in recent years and are now part and parcel of any chocolate company's identity. A lot of chocolate producers are now committed to supporting local farmers and to making chocolate using only sustainable cocoa beans.
One final trend worthy of note is the fact that we're seeing highly creative and innovative smaller artisan chocolatiers that deliver superlative quality with exclusive concepts. The know-how and craftsmanship of chocolate processing in Belgium is only continuing to expand!"
Do you still see innovations in a traditional product such as chocolate?
"Innovations remain important. The praline was invented in 1912 by Jean Neuhaus. In 2017, Barry Callebaut presented the fourth chocolate variety known as 'Ruby' to the public. The know-how we glean from the world of gastronomy is something we can definitely implement in the chocolate industry and the ancillary sectors.
Consumers are attaching increasingly greater importance to nutrition and health. Rightly so, with obesity rising year after year across the globe. The chocolate industry is duly alive to these concerns, which is why we are placing a greater emphasis on transparency and quality over quantity. No one is expecting people to deny themselves the odd treat, as long as it is in moderation and in keeping with a balanced diet. Our chocolate products with less and even zero sugar are just one way in which we accommodate consumers in this regard. In fact, these product segments are on the up and up among artisanal chocolatiers and the supermarkets alike."
What do you take most pride in as the industry representative?
"The chocolate industry in Belgium is conducive to the appeal of the country as a whole around the world. All artisan chocolatiers, SMEs and larger chocolate manufacturers are working shoulder to shoulder to promote and propagate this wonderful image of Belgian chocolate. As an industry association, Choprabisco represents all of these people who work in the sector, and actively supports a number of flagship initiatives, such as the 'Belgian Chocolate Code' which was devised to counteract the unrightful use of the claim 'Belgian chocolate', and all sustainability schemes in the industry."
To find out more about the Belgian chocolate industry, please contact Guy Gallet, Choprabisco secretary general.