Food companies are deliberately choosing to set up their R&D centre in Belgium. The same applies to AB InBev brewery's innovation centre. Anything from new beers to innovative packaging concepts: the masterminds behind these innovations are lurking at the Global Innovation & Technology Center (GITEC) in Leuven.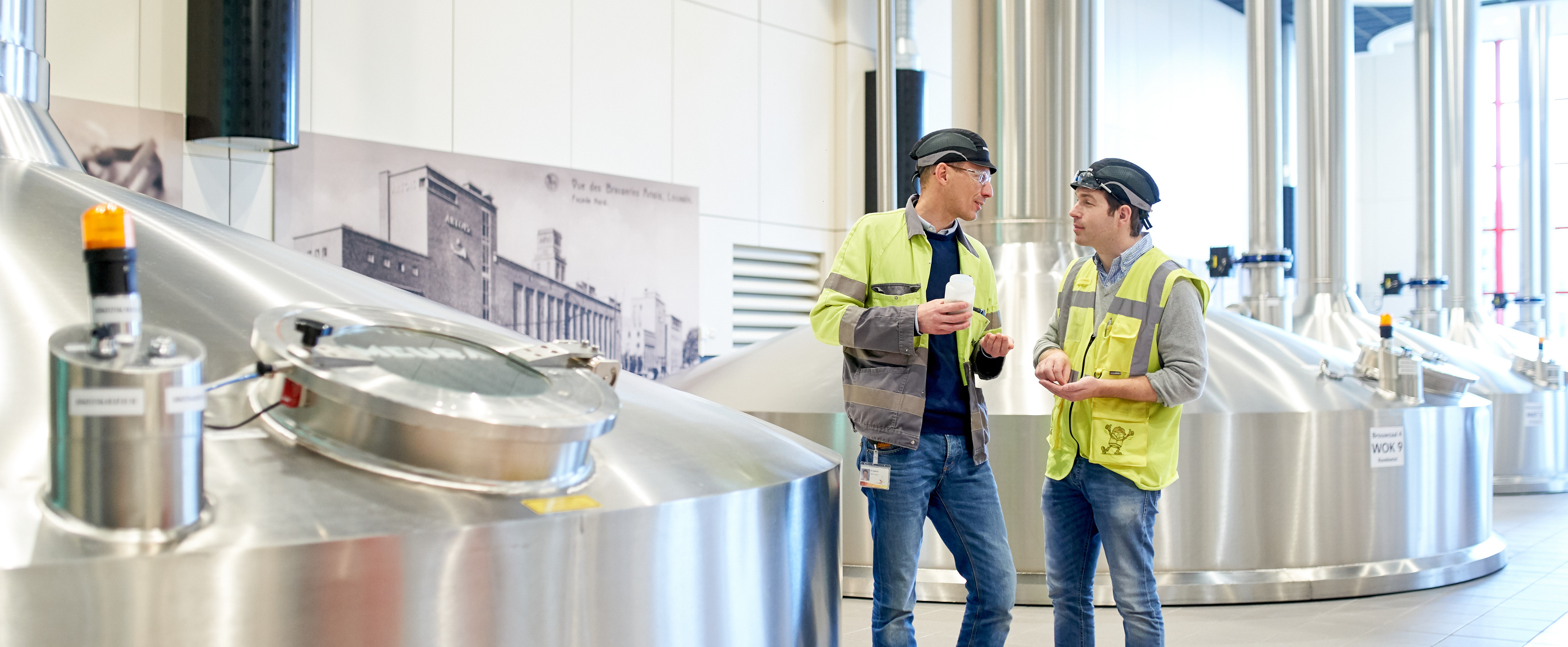 Home of Beer
Belgian beers and ales are highly rated abroad, which is always nice to find. AB InBev produces 630 beers in 150 countries. Yet there are plenty of reasons why the breweries are keen to keep their R&D centres in Belgium. The fact of the matter is that our country is the perfect test market, plus we have the know-how to brew premier quality beverages. And let's not lose sight of the fact that Belgium has a rich beer culture and is geographically close to other important markets. In paying tribute to its age-old Belgian beer brewing expertise and iconic Belgian beers such as Stella Artois, Leffe and Hoegaarden, AB InBev is underpinning its Belgian identity and local roots with the epithet "Home of Beer".
Innovation centre in Leuven
The GITEC is home to a 120-strong team of scientists and researchers with state-of-the-art research equipment at their fingertips. The centre works closely with no less than 250 partners: Leuven University (KU Leuven) for instance, but equally with Flanders' FOOD, the Flemish innovation hub, and Flanders Investment and Trade, the Flemish exports agency. They are all part of Flanders' widely supported innovation eco system. But which innovations did AB InBev recently introduce onto the market?
New non-alcoholic beers
The brewery recently expanded its non-alcohol offering with Stella Artois 0.0% and Leffe Bruin 0.0%. In doing so, AB InBev is now providing non-alcoholic alternatives for its four main Belgian beer brands. The taste of non-alcoholic beers such as Stella Artois 0.0% and Leffe Bruin 0.0% is determined by a unique dealcoholisation technology whereby the beers go through the entire brewing process, with the alcohol content extracted only after the fermentation process.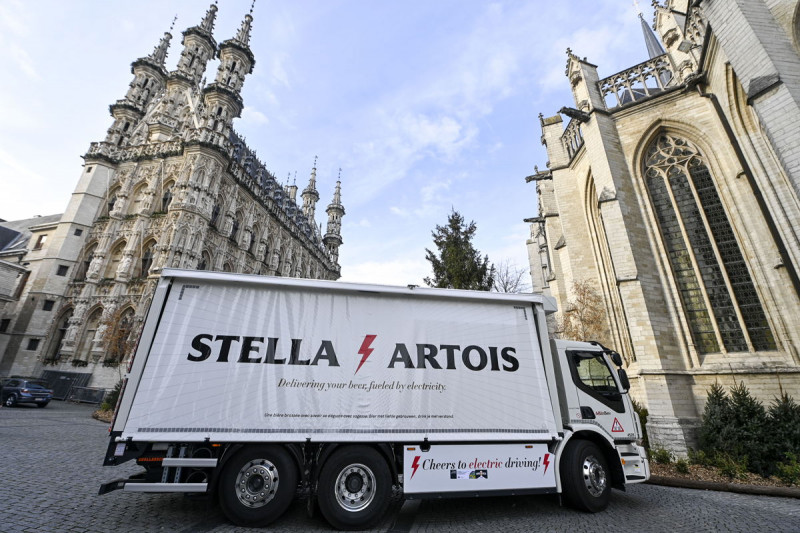 E-truck supplies beer without carbon dioxide emissions
AB InBev is also branding itself as a true pioneer in the area of green logistics. In doing so, the brewery recently commissioned the very first electrically powered truck in Belgium. The Volvo FE Electric truck does not emit any carbon dioxide on its journeys. The vehicle is used to deliver beers such as Jupiler, Leffe and Stella Artois and non-alcoholic variants to supermarkets, hospitals and cafés. AB InBev's aim is to drive down carbon dioxide emissions across the value chain by 25% by 2025.