We, Belgians, love to combine excellent beer with delicious food. Last week, Gavere was the place to be for beer and food lovers.
On the occasion of its 200th birthday, the Belgian brewery Contreras organized a huge celebration on August 19th. The brewery exists since 1818 so is even older than Belgium!
Contreras opened up its brewery for everyone interested to visit the brewery and discover the brewing process. The visitors discovered and tasted a new beer launched for this special occasion, the brand-new 1818 beer. With this new beer  the Belgian brewery continues to innovate in new taste flavors such as grapefruit.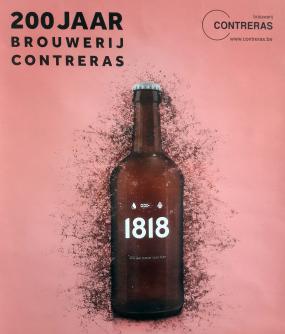 The beer was served with a meat dish cooked in the famous "Breydelpan", a cooking tradition from the Belgian meat company Breydel.
Brewery Contreras and Breydel are two Belgian companies that prove that quality, diversity and innovation at the heart of Belgian food.
Click here to view the company profile of Brewery Contreras