Brewery Verhaeghe-Vichte, a small family business in the south of West Flanders, like many fellow brewers, is feeling the impact of the closure of bars and restaurants. Nevertheless, Director Karl Verhaeghe does not sit still and joined forces with abstract artist Lode Laperre to create a work of art around beer. The total proceeds of the exclusive beer cases will be donated to the World Health Organisation to support research in the fight against coronavirus.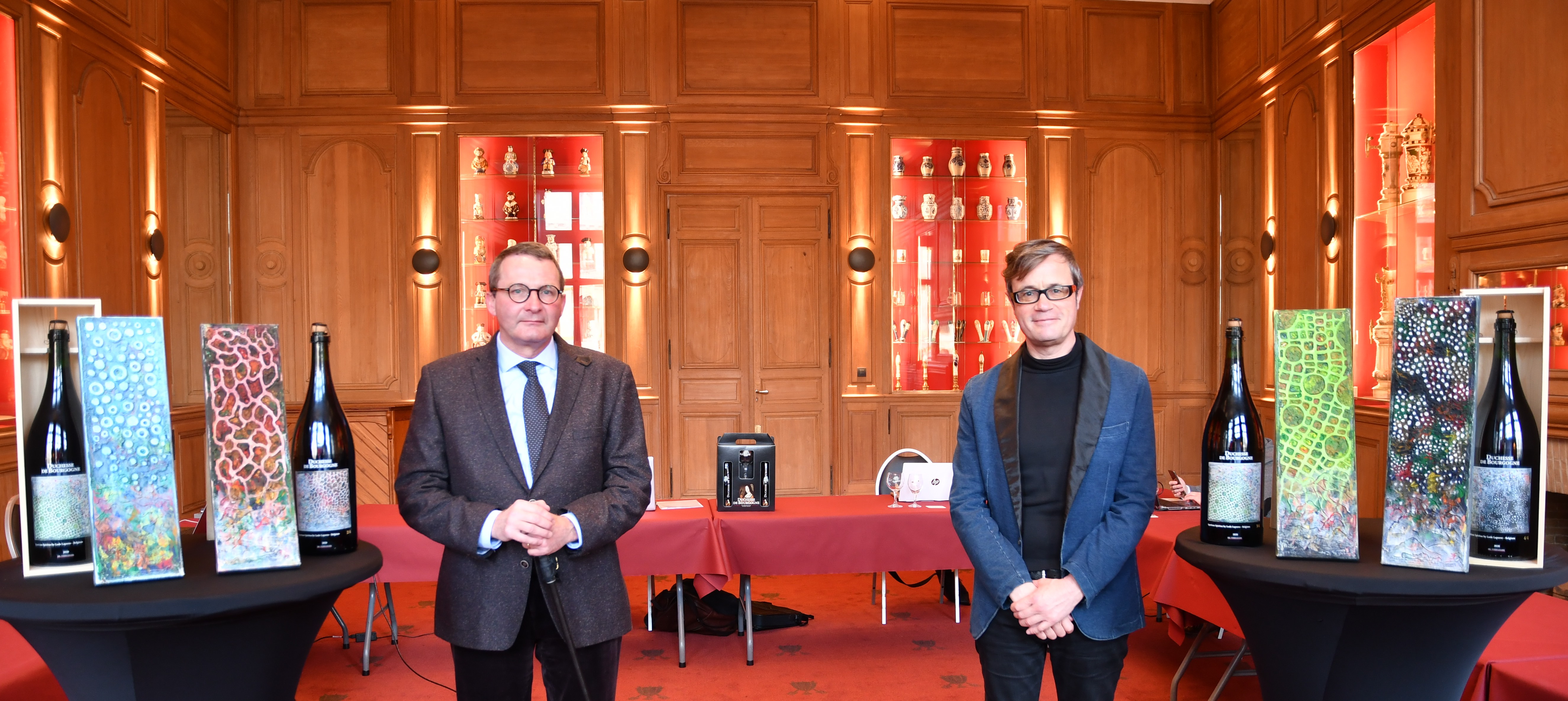 Spatium Spiritus
The result is a creative work of art called Spatium Spiritus. "The title means 'space for the mind', because both drinking a glass of beer during a good conversation and experiencing and creating art are broadening the mind. 'Spatium' refers to the spaces - or space - between the 4 separate paintings that make up the artwork, while 'Spiritus' also refers to beer as an alcoholic beverage," Lode explains. The work consists of a 4-panel, composed of 4 separate canvases. Each panel symbolises one of the basic ingredients of beer, namely water, malt, hops and yeast.
One exclusive beer case yields 7,500 euros
In order to experience the full package, the initiators decided to add 4 large bottles of the iconic beer Duchesse de Bourgogne from Brewery Verhaeghe-Vichte to the artwork. The label of each bottle is a reproduction of one of the four paintings of the 4-panel. The corresponding original artwork is attached on the outside of each of the wooden cases in which these exclusive bottles are packed. A Chinese art and beer lover bought this exclusive set of 4 bottles for 7,500 euros.
Worldwide action for the World Health Organisation
In order to maximise the yield, a further 10 sets will now be provided with a numbered and signed reproduction of the artwork. Through its sales network, Brewery Verhaeghe offers these in various countries, including the US, Singapore and Taiwan. This second sale runs until 15 January 2021 and - based on today's commitments - will yield at least another 7,500 euros.