Cargill will build a « Maison du Chocolat » in Mouscron to promote better product development and strengthen collaboration with its customers. The complex will include a chocolate experience site, a unique pilot plant, and a sensorial laboratory for innovation and training. The new complex will also create about a dozen jobs for local people and use innovative technologies to reduce energy consumption.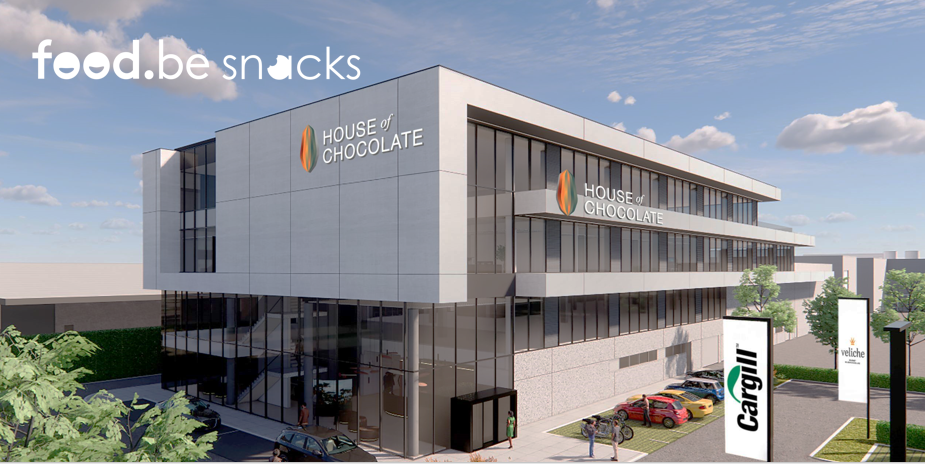 Innovation above all
The new 700-square-meter facility will be located next to Cargill's existing chocolate manufacturing plant and will include an innovative chocolate experience center, a unique pilot plant, a sensorial laboratory, and a creative workspace for Cargill's European R&D team of chocolate engineers.
Customers will enjoy the benefits of an all-in-one development process - from inspiration, innovation, and training to commercial-scale production, pilot lab testing, and sensorial testing, all in one place.
Three in one
This unique «Maison du Chocolat» will bring together three major functions under one roof. At the Chocolate Experience Center, customers will be able to be inspired by Cargill's maîtres chocolatiers, brainstorm on new product concepts and expand their knowledge through advanced training.
Having the pilot plant based in the same location will allow product developers to test their concepts through small-scale production and mimicking the conditions of industrial production lines. Moreover, the sensorial laboratory will be able to verify that the products meet consumer expectations in terms of taste, visual appeal, and texture, among other things.
With a team of more than 40 chocolate engineers, including sensorial experts, technical service specialists, and R&D scientists, the new facility will serve as a central hub for all of Cargill's chocolate, coating, and filling activities.
Investing in innovation and sustainability
The construction has already begun using state-of-the-art technologies to reduce its environmental footprint, one of them being geothermal energy used to significantly reduce energy consumption. The goal is to open the pilot center by the fall of 2021. The chocolate experience center and the sensorial laboratory will be operational as of January 2022.
This investment follows a series of improvements at the nearby Mouscron chocolate production plant, such as a new sugar reduction capacity in 2019 and a liquid chocolate production line to be inaugurated in 2018.