The Belgian mineral water bottling plant in Chaudfontaine has just been certified as fully CO2 neutral one year sooner than planned. The site made the switch to 100% renewable electrical power, reduced its use of fossil fuels and is continuing to invest in more sustainable processes. "It is a boost for our people's morale that we have been able to achieve our ambition to make our site CO2 neutral at this stage, months after the floods wreaked havoc at our site," says the mineral water bottling plant's director Achmed Boumrah.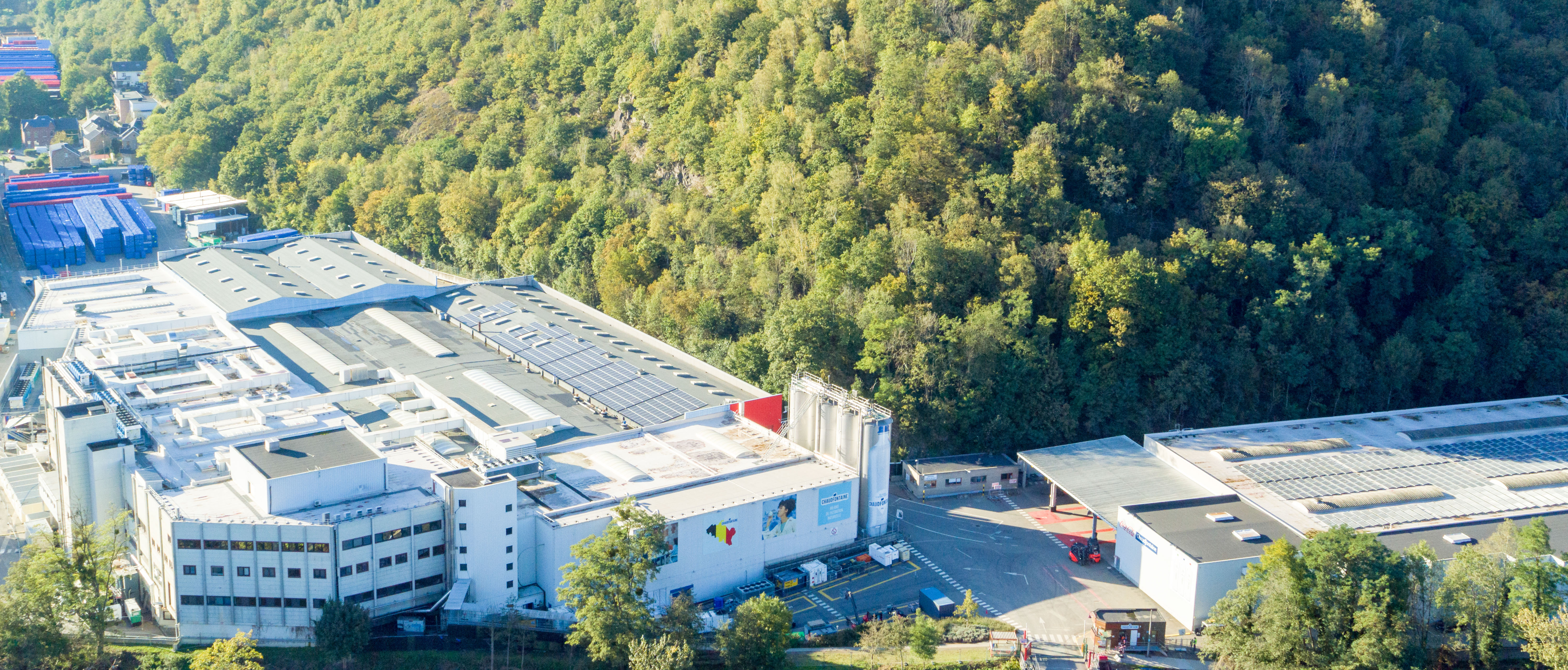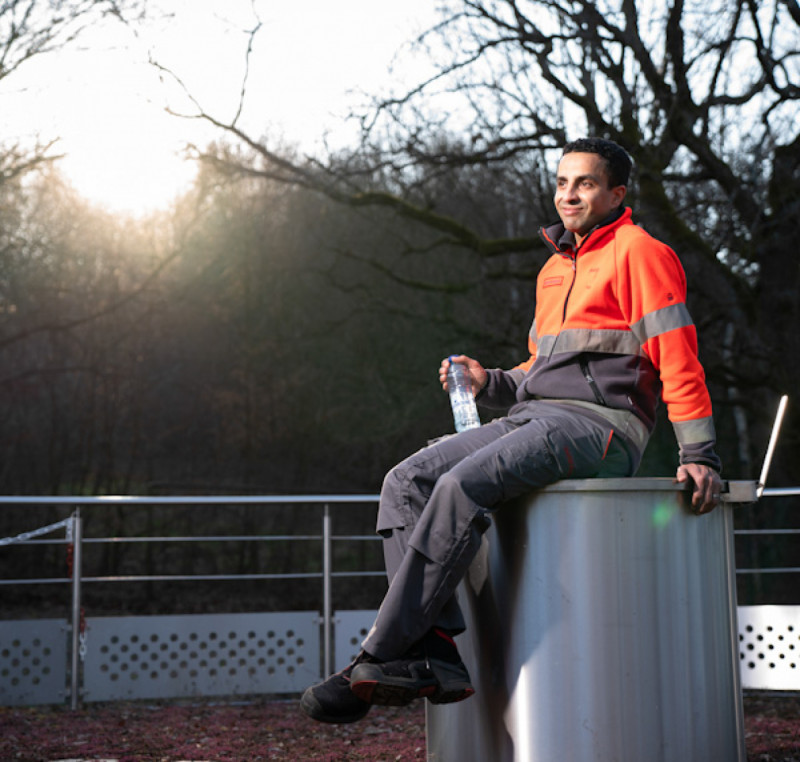 CO2-neutral sooner than expected
Chaudfontaine's mineral water bottling had only just recently announced its plans to go CO2-neutral in 2023, when the site was badly hit by the flash floods of July last year. The company premises were flooded, causing major devastation. 
"We spent weeks on end working hard with our team and volunteers to clean up and get our site ready to resume production operations," Achmed Boumrah goes on to say. "In doing so, we soon started to reflect on ways to turn this harrowing situation into something positive. So we stuck to our guns and our ambitions. For the reconstruction effort we have undertaken, we have since consistently included sustainability as part of the considerations we factor in in the choices we make." 
Barely a few months after the floods, the site is now officially allowed to call itself 'CO2 neutral' – fully certified in accordance with PAS 20601, the international standard for climate neutrality.
For years, the company has been working hard to drive down its CO2 emissions by resorting to more renewable energy sources. "The electricity we purchase is 100% derived from renewable sources. What is more, our solar panels see us generate our own energy. And courtesy of an ingenious system, the buildings are heated using the natural heat produced by the Chaudfontaine water source," explains the mineral water bottling plant's director. 
Unrelenting efforts to pare down emissions
We are continuing to run down our use of fossil fuels on a step-by-step basis. "We are using fewer gas and diesel-powered machinery in our production processes," Achmed Boumrah explains. "In doing so, between 2006 and 2020 our mineral water bottling plant in Chaudfontaine has managed to slash its energy consumption per litre of product by 55% and its fuel consumption by more than 65%."

In order to offset the remaining portion of its CO2 emissions, the Belgian mineral water bottling plant is supporting a reforestation project in Orinoco, Colombia, which is aimed at reducing carbon dioxide in the atmosphere. The carbon credits we purchased to this end are Gold Standard2-certified. 
Achmed Boumrah talks about the company's upcoming plans: "Going forward, we will continue to drive down our CO2 emissions as a key requirement of our PAS 20601 certification. We are set to replace our forklift trucks and compressors which are currently still powered by fossil fuels by more sustainable versions. In addition, we are also looking to cut back our fugitive emissions and we are probing the CO2 emissions of our suppliers so as to find ways to reduce these emissions in a joint effort."