Indulge in the sweet sensations crafted by Colac, the pioneering family-owned company hailing from Antwerp. Chances are you have tasted their glocal success story: they produce ice cream pastes, dessert sauces and fruit preparations. Prepare to be enchanted as we unveil their triumphant journey of international acclaim.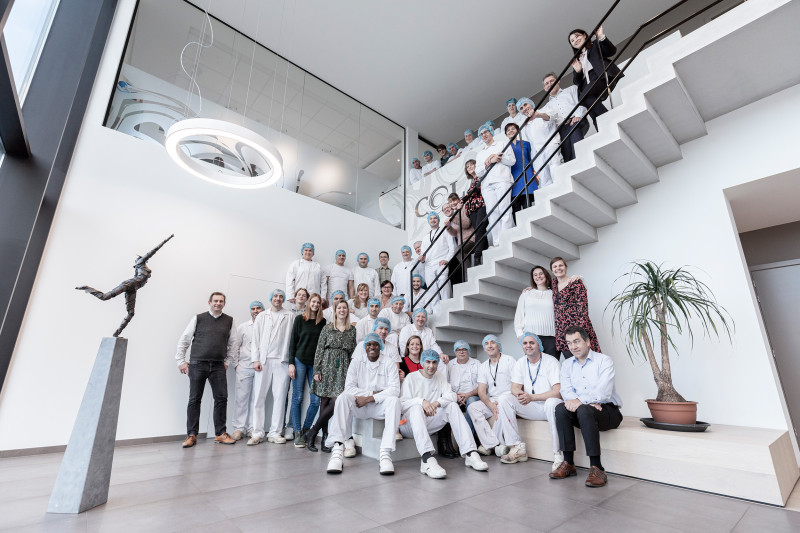 From local to glocal
From humble origins to global triumph, Colac revolutionized the ice cream scene by introducing the world's first ice cream paste in 1981, which is used as a base for high-quality ice creams . What started with a single flavor blossomed into a breathtaking array of 2,500 products, including artisanal toppings, exquisite dessert sauces, and organic fruit creations. In 2004, the dynamic duo of Geert Vermeersch and Jeanne Cloetens took the reins, propelling Colac to new heights of global recognition. Today, their delectable delights grace the shelves of over 45 countries.
The company embraces the essence of its surroundings by using locally sourced ingredients. Going beyond borders, they offer bespoke solutions to international clients, tailoring textures, varieties, and flavours to meet their unique needs. With 60% of their products reaching international markets, Colac's team has truly mastered the art of spreading joy worldwide.
Staying on top of your creations

Their recipe for success? Adaptability. Colac's unwavering commitment to cater to diverse export markets, both within and outside the EU, sets them apart. With a dozen delicious  chocolate sauces tailored to individual countries' taste preferences, they redefine flexibility. Their motto, "On Top of Your Creations," echoes their dedication to innovation and creativity, carving a niche amidst industry giants. Constantly pushing boundaries, they introduce exciting new offerings like low-sugar and sugar-free toppings, vegan alternatives, and vibrant natural colorants.

Yet, their journey is not just about growth — it's about sustainability. Guided by a commitment to the well-being of their entire team, Colac strives for balanced progress. Geert Vermeersch passionately affirms their vision: "We aim to move forward sustainably, ensuring everyone in our company can grow and thrive." It's a testament to their dedication to progress, harmonizing passion with purpose.