Eating a Brussels waffle: admit it, it's  on  the wish list of every tourist when visiting Belgium. The demand for frozen waffles is also on the rise, as world player Dely Wafels attests. Despite the heavy fire in 2018, no less than 35 million waffles a year roll off the production lines, ready to be distributed to customers all over the world. "We want to make our toaster waffles the reference in Europe. Our ambition is to produce 1 million waffles a day by 2023", say CEO's and founders Ellen Tournois and Davy Van Poucke.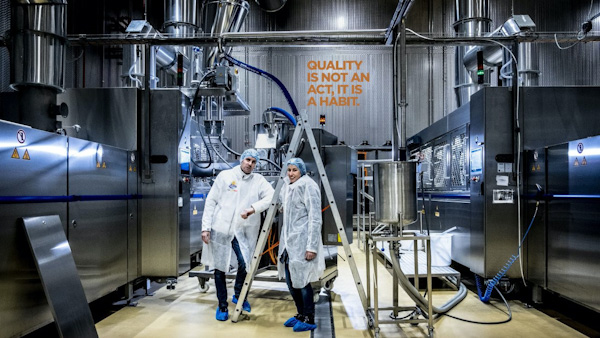 Rising from the ashes
In 2018, a major fire broke out in Dely Wafels' previous factory. So the company was forced to start from scratch: "A crisis like that forces you to reinvent yourself. In a short space of time, we decided to build a new factory in Steenput, in the province of Hainaut, in 2019. The new factory is equipped with the most modern technologies and has energy-efficient and environmentally friendly cooling installations and heat recovery units. We will soon start installing solar panels, which will provide 250 kilowatts of energy. The new factory is built in such a way that we can easily expand", says managing director Ellen Tournois.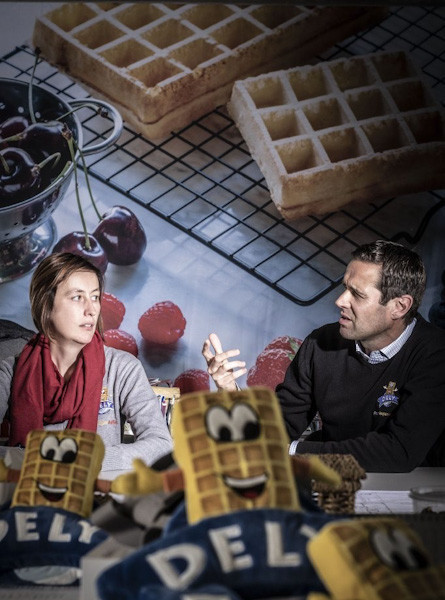 Investing in own brand in own country
From one crisis to another. In 2020, exports fell due to the corona crisis, and the couple decided to change their strategic course. Abroad, Dely Wafels sells its products under a private label.
"We wanted to do the same in our own country, but noticed that there was little demand for it in the retail sector. We therefore decided to focus on our own brand in Belgium. Our intermezzo in the Flemish TV-show 'De Verhulstjes' is now bearing fruit. In 6 months' time, our waffles were available in 700 shops. And we still get requests from shops to add our frozen waffles to their assortment", says Davy Van Poucke proudly.
Linking up again with export markets
95% of Dely Wafels' production is destined for export. After the corona crisis, the waffle producer wants to continue to focus on exports. Today, they have two production lines where 16,000 round and 8,000 Brussels waffles an hour roll off the production lines, ready to be shipped to neighbouring countries, as well as to the United States, South Africa and India. "The potential of frozen waffles in Europe is enormous. Fortunately, we can easily expand our two production lines to four. Our ambition is to become market leader in Europe and to produce 1 million waffles a day by 2023", hopes Ellen.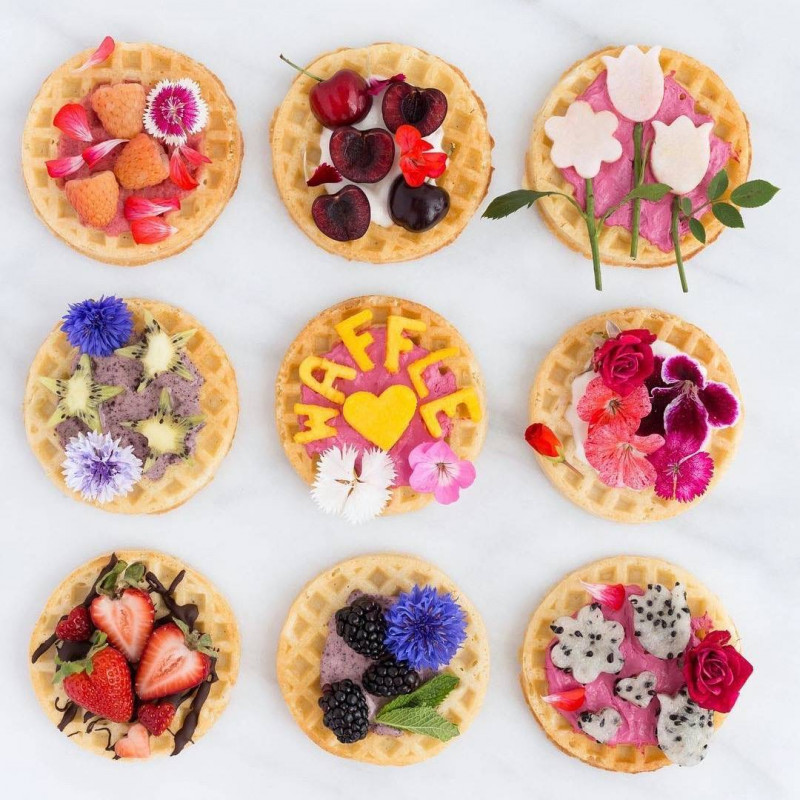 Responding to global trends
Dely Wafels is known abroad for its quality and flexibility: "We try to make the difference in the recipe, but also in the packaging. At our customers' request, we make waffles with less sugar and waffles without gluten, for example. In the US, our keto waffles are doing well, and in India, our vegan waffles are popular. "Recently, one of our team members was at Gulfood, a food fair in Dubai. We were asked whether we could make waffles with dates in them. You ask, we execute", laughs Ellen. "We are also in talks with the  the Belgian pavilion's operator at the World Expo in Dubai. We like to be present at events where we can promote the Belgian image", Davy concludes.