As an SME, SDS Food produces organic and plant-based foods under its own Fabrizio & Friends brand and premium private label. Their fresh pasta is now included as part of the meal boxes of a European meal delivery company. SDS Food co-founder Joke Sips: "We just dispatched our first 1.5 tonne consignment to the Netherlands. The business relationship is part of our export strategy that will see us operate in 7 countries by 2025."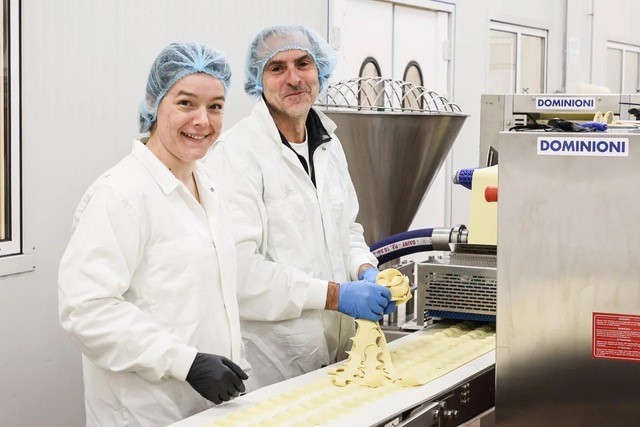 ©Koen Fasseur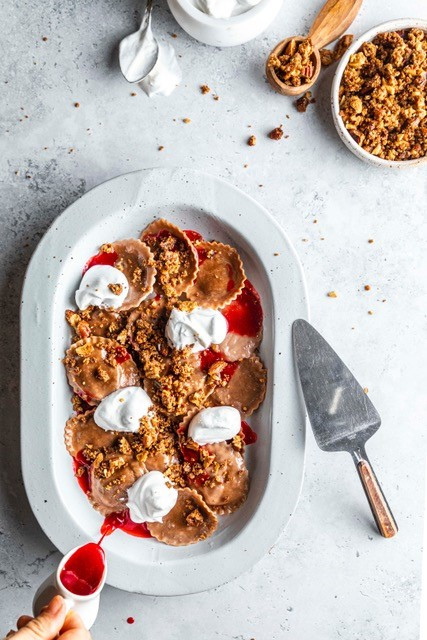 Continued innovation to ensure continued sustainability
Based at the small village of Meer in the province of Antwerp, SDS Food produces only organic products under its own Fabrizio & Friends retail brand. This includes top sellers such as its organic pasta, filled with fresh vegetables or fruit, a plant-based range of cheese alternatives and vegan cheese croquettes. Aimed particularly at kids, the company has also come up with a unique range of filled pastas, specifically geared to their needs. 
Joke: "We devise tasty and healthy vegetarian and plant-based products which sees us go wild in the kitchen, albeit never at the expense of the planet we all share. Alongside filled pastas, the Fabrizio & Friends range also includes vegan cheese alternatives, and, just since last summer, vegan cheese croquettes. Our mission is to serve our customers as a food producer driven by two core values: innovation and sustainability."
©Toos Vergrote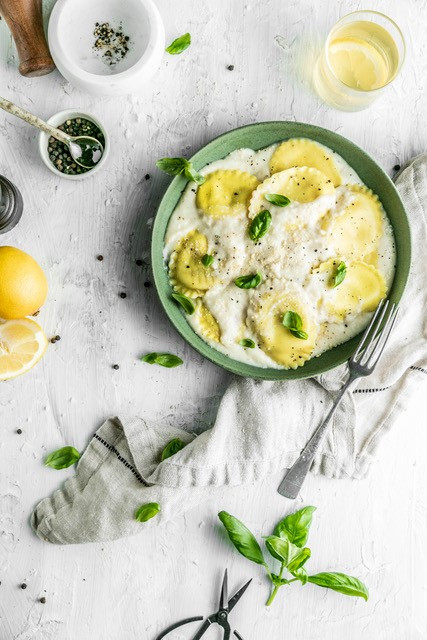 Organic and plant-based foods on the up
The company recently shipped out its first consignment of just under 1.5 tonnes of fresh filled pasta to Nieuwegein in the Netherlands. Co-founder Joke Sip: "Talks between SDS Food and international meal box supplier Marley Spoon got under way around a year ago. This first consignment is a milestone for the fledgling company that launched production operations in Belgium as recently as the summer of 2021. Their aim is to be selling their products in Belgium, the Netherlands, Germany, France, Denmark, Sweden and Switzerland in 2025. We deliberately singled out these countries because they are easy to reach and on account of the scope and market share of organic and plant-based foods." 
The filled pasta for meal boxes is a round-shaped ravioli filled with spinach and ricotta. The meal box supplier came up with various recipes around this filled pasta  intended for consumers at home. Also, consumers will be the first to receive Fabrizio & Friends' new packaging in their meal boxes.
©Toos Vergrote
Recently, the start-up business secured the IFS Global Markets Food certificate. An international certification in the food industry that imposes a set of food safety standards. The certificate will help SDS Food accomplish its growth ambitions at home and abroad over the months and years ahead.