A delegation of Belgian food and drink companies recently travelled out to the Far East in the footsteps of HRH Princess Astrid as part of the Belgian Economic Mission to Japan. On the back of the economic partnership treaty between the EU and Japan, our companies went out scouting for news opportunities and ways to bolster their existing business relations. After all, Belgian food companies are known to be adaptable and for building  bridges: our 'Belgitude' smooths the path and makes doing business easy and straightforward. Here are 5 crucial terms to remember if you are to successfully do business in Japan.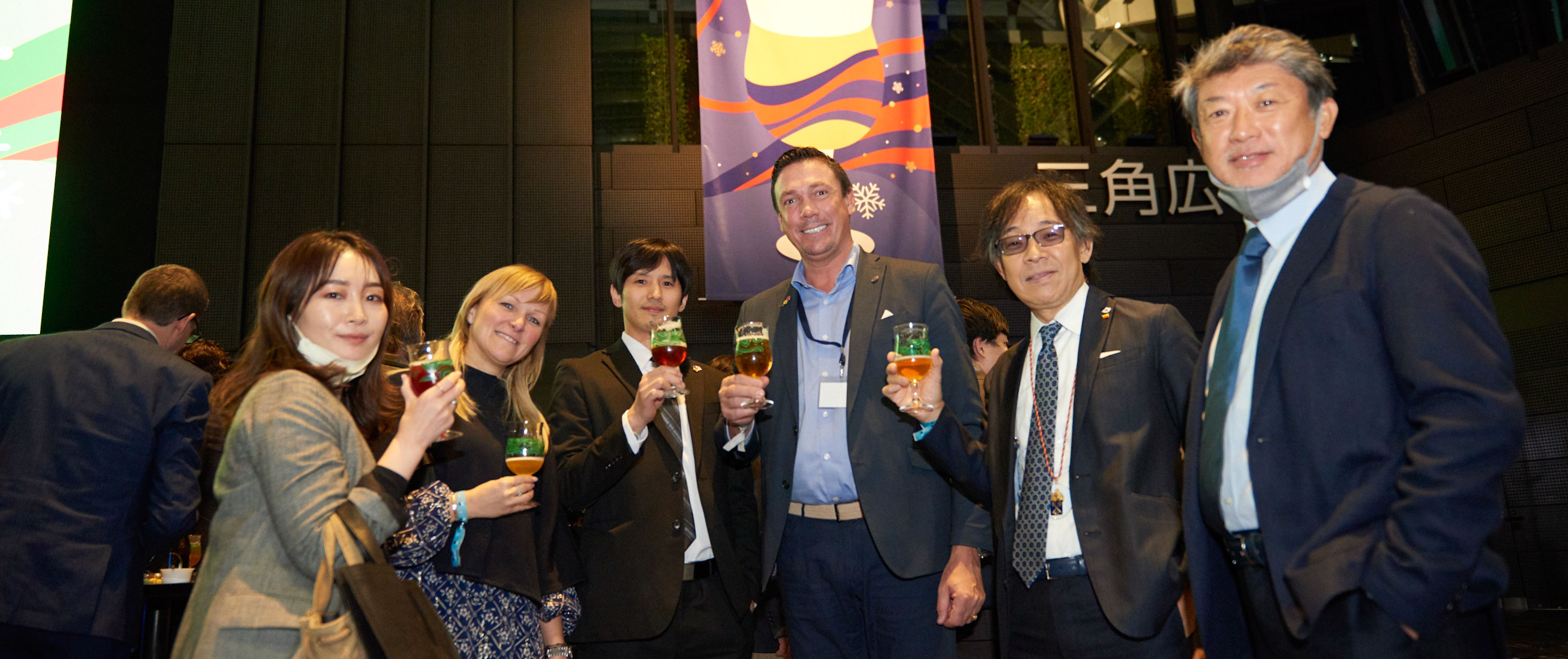 Kei-i
The keyword par excellence that opens doors in Japanese society is 'respect'. Respect for others and for the setting you find yourself in. When entering your place of work for instance, you bow in greeting your colleagues out of courtesy and respect. You do not eat or use the phone when on the train out of respect for your fellow passengers. In a cinema theatre, you watch out the film in full until the closing titles have ended and remain silent throughout out of respect for the makers. 
When it comes to doing business, in amongst other things kei-i manifests itself in ensuring everybody is singing off the same hymn sheet ahead of a meeting so as to maintain harmony, in the way you exchange business cards with both hands, which you then properly scrutinise and in the way seats at meetings are assigned in observance of the established hierarchy.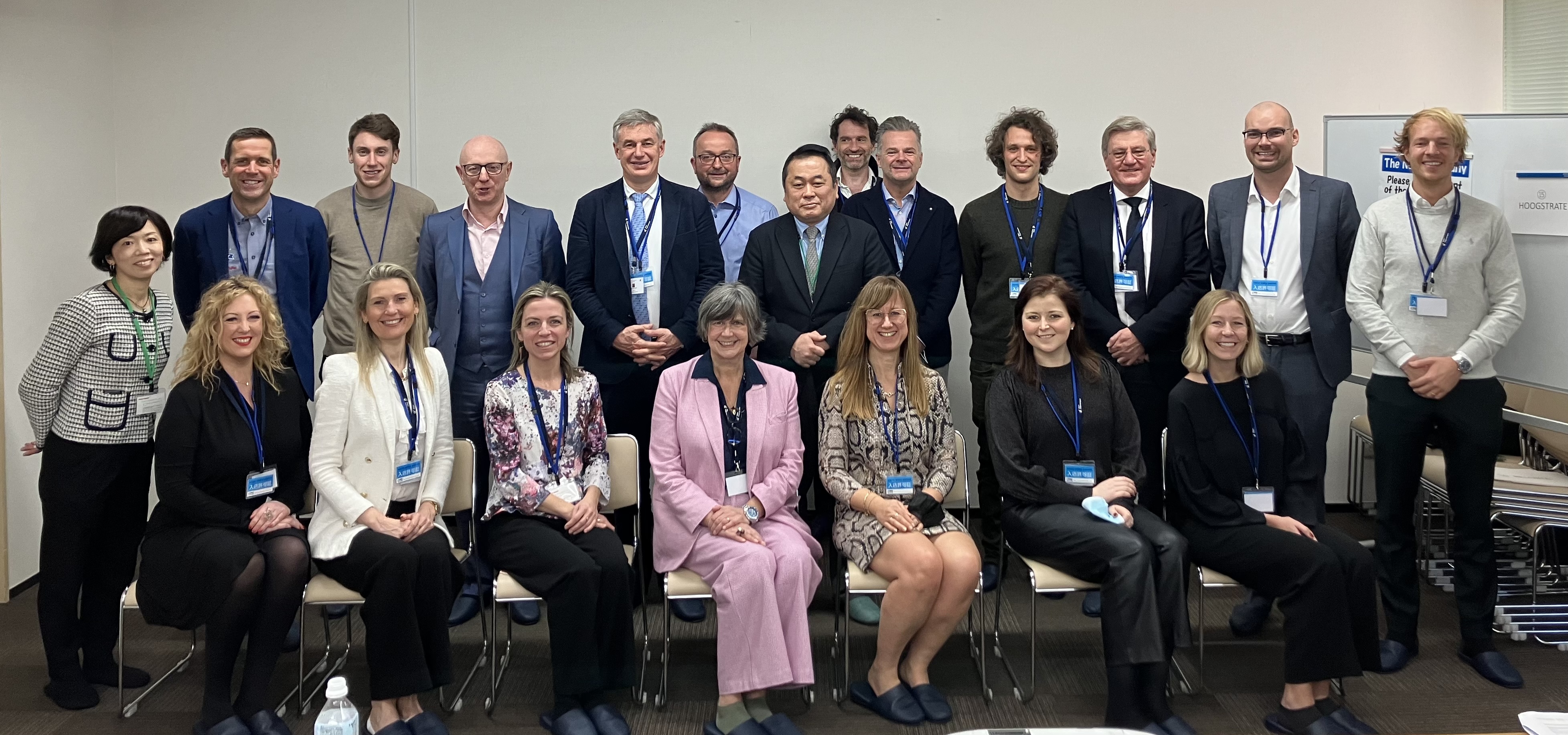 These are customs and traditions you need to learn as a Belgian company in order to build good relations with your business partner. A lot of food companies that travelled out as part of the delegation have mastered these customs, something which is borne out by their Belgitude and the long-term relations they maintain with importers, which in some cases go back 20 years. Whether in politics or in the world of trade and industry, Belgians are reputed for their ability to seek and find unison. The fact that the members of the food delegation were able to put their partners in touch with HRH Princess Astrid was a huge bonus.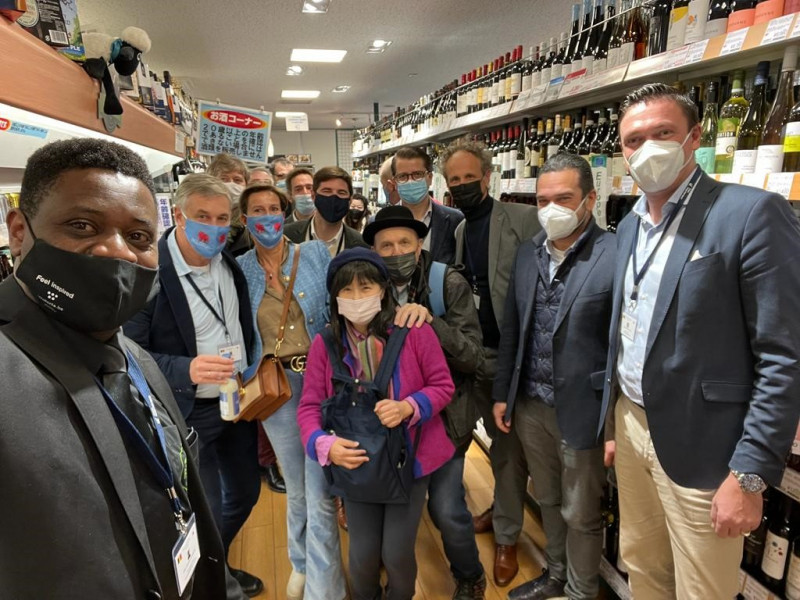 Kaizen
Kaizen is the art of improvement. Such as perfecting a movement, as in archery for instance, or an action, such as making gyoza (dumplings) and nowadays even in making selfies. This pursuit of perfection was clearly in evidence during our retail tours around the supermarkets and drink shops: all products are consistent, put on display to perfection, with fresh food often packed in individual portions, which continues to strike us as a little odd.
A lot of the products of the members of the food delegation were seen to make a splash on the Japanese shop shelves, instilling the 'newbies' in the delegation with confidence that it is possible for a Belgian company to earn the trust of Japanese consumers. After all, we Belgians are 'bon vivants' who supply only delicious quality food and drinks.
This selfsame pursuit of perfection was also seen in the traditional saké brewery of Konishi Brewing Inc., Japan's biggest importer of Belgian beer. To produce this alcoholic beverage, rice is selected, polished, steamed, fermented and pasteurised. This respect for process, tradition and quality is exactly what the Japanese rate so highly about Belgian food and drinks. Belgian chocolate for instance is synonymous with 'quality' in this country.
Kanpai
Cheers! A toast which those taking part in the economic mission had plenty of occasion to raise, the high point being the joint 'Kanpai!' to the Belgian Beer Weekend in Tokyo in a venue packed with visitors. Joined by HRH Princess Astrid and other dignitaries, they jointly raised their glasses to the Belgian beer culture and to the Japanese appreciation of our Belgian UNESCO World Heritage, and every bit to our Belgian non-alcoholic drinks and spirits.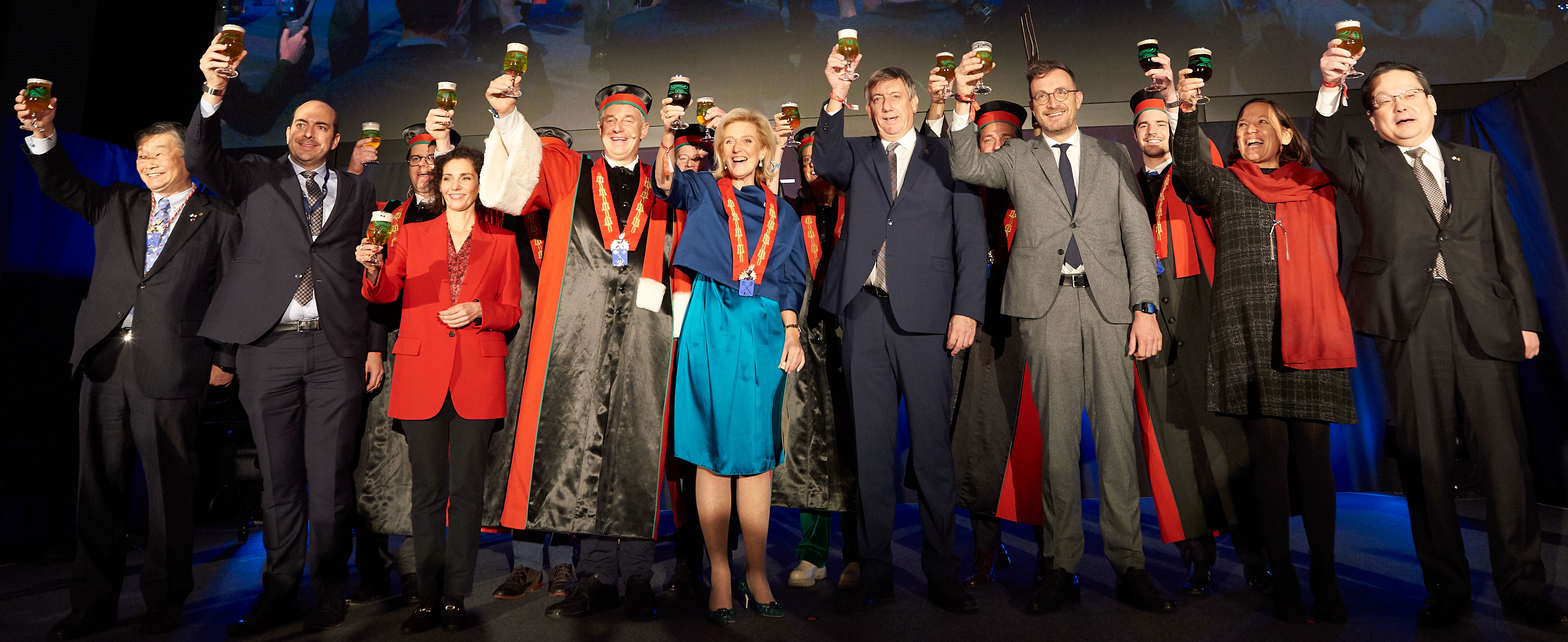 We would also like to toast HRH Princess Astrid who was awarded the title of Honorary-Grandmaster of the Knighthood of the Stirring Stick of the Brewers for her enthusiasm and the attention she bestowed on every food company that had come out as part of the delegation. We also say kampai for the teams of the Belgian Foreign Trade Agency, the Belgian Federal Public Service (Ministry of) Foreign Affairs and the regional agencies for international trade which jointly set up a more than successful economic mission, which was the third in a year's time in fact.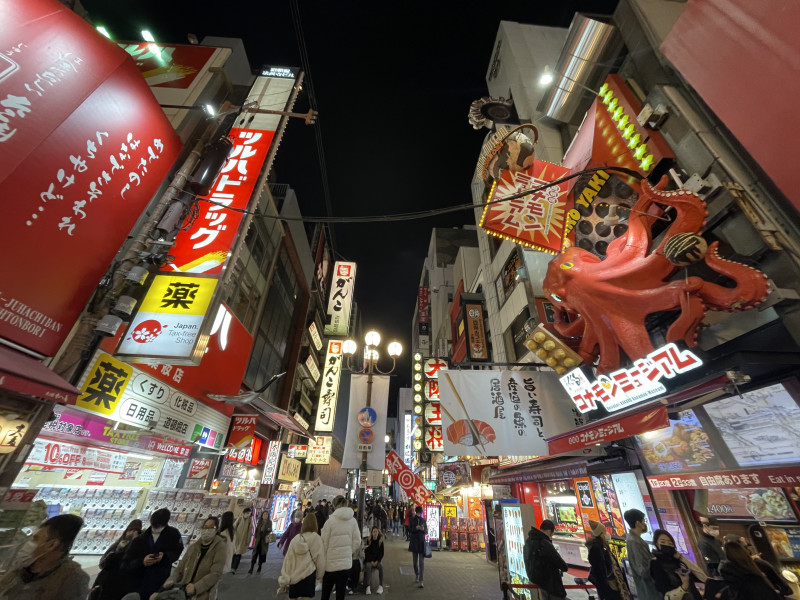 Takoyaki
These small Japanese fish balls are the symbol of Osaka, Japan's ultimate food city. In Osaka is where street food has been elevated to an art form, everything is just as tasty and given that finishing touch with the utmost skill and finesse. Where Tokyo epitomises Japan's style and class, and Kyoto stands for Japanese tradition, Osaka is all about the fun and the food. The perfect launch pad for the 2025 World Exhibition, as far as we are concerned!
Society 5.0
With the 2025 World Exhibition, the Japanese have one aim in mind: to help achieve the Sustainable Development Goals. In doing so, they are taking 'Society 5.0' as their touchstone: the kind of society that is set to follow on from the hunters and gathers, the agricultural, industrial and the information society. They are going by this model as a blueprint for a global society that tackles the major challenges ahead drawing on technology, artificial intelligence, robotics, big data and biotechnology. 
The World Exhibition's topic is all about "Designing a future society", with "Saving lives" as its sub-theme in the sector where the Belgian pavilion is to be located. The Belgian food industry is ready, willing and able to contribute to achieving this major aspiration: with our Sustainability Roadmap, our industry's ambition is to work shoulder to shoulder to deliver a sustainable food system that will enable us all to enjoy life in a balanced manner.

At the Belgian restaurant and shop too, we will be serving proof yet again that we are #SmallCountryGreatFood. 2025 World Exhibition Osaka, here we come!