A benchmark for quality natural flavourings used in food processing, Flavence has taken its premium positioning to the next level. The top flavour creator is launching a new range of organic flavours, perfectly in tune with the expectations of its core market.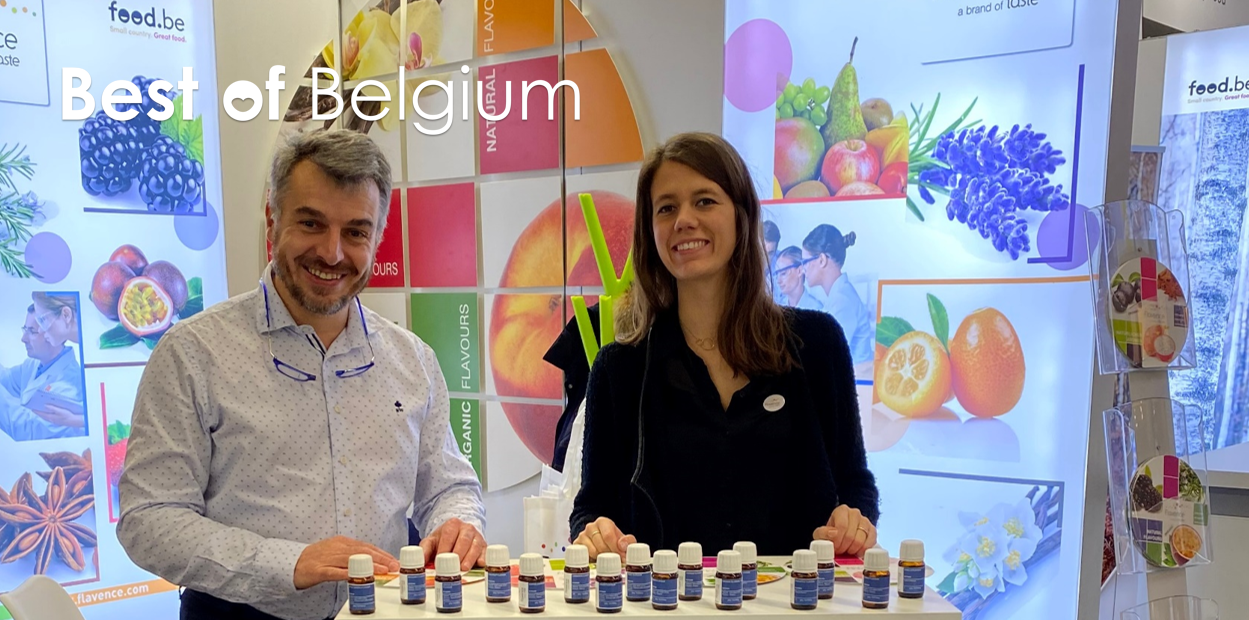 A top-quality recipe for success
"High quality has always been our top priority. We are passionate about creating first-class natural flavourings." Flavence Managing Director Arnaud de Beukelaer gets straight to the point, giving a taste of what Flavence is all about. For more than 20 years, the Belgian company has been developing, manufacturing and marketing premium natural flavourings used in the food processing industry: by artisan chocolatiers, breweries, biscuit manufacturers and ice cream makers, to name but a few.
"In a way, we have a similar role as that of a perfumer, but for food," adds Sales Manager Sandrine Braet. "We process a large number of aromatic natural raw materials such as essential oils, distillates and infusions. And we also have total control over our entire chain, since we do everything ourselves: research and development, manufacturing, sales and marketing. This is what allows us to offer an almost unlimited catalogue of high-quality natural flavourings while constantly opening up new horizons: not only do we list some 700 flavouring profiles in our catalogue and offer an 'a la carte service', we can also provide organic, kosher, halal and vegan certified flavours. This approach lets us offer maximum flexibility, allowing us to meet the expectations of both small and large food manufacturers. Our customers can order quantities ranging from one kilo to several tonnes."
In tune with the clean label trend
Flavence's quest for excellence as well as its expertise in natural flavourings is perfectly in tune with an increasingly strong shift in the European market towards the clean label trend. "The European market, where we have a strong consumer base, is asking for cleaner labels. For food processors, using natural flavourings such as ours allows them to meet this demand. We also continually invest in innovation on this front. For example, we recently developed a range of organic or organic compatible flavourings," Sandrine continues.
Organic flavourings, a success story built on future-proofing
This new range of organic and organic compatible flavourings has been highly successful ever since its launch. The main advantage? It allows organic food processors to future-proof their products ahead of upcoming European regulations on organic production and labelling. Arnaud de Beukelaer: "Launching this range was both our anticipation of future trends and a logical next step in our positioning on the premium product market. We strive to help organic food processors comply with these regulations, which enables them to keep their labelling without having to change the ingredients used in their products. We had already tried to take this step 10 years ago, but it didn't work because the market wasn't ready yet. Now, the European market shows a clear demand." 
"Our range of organic flavourings is in tune with our offering of premium quality products, but also with market expectations, while anticipating future European regulations."
Arnaud de Beukelaer, Managing Director of Flavence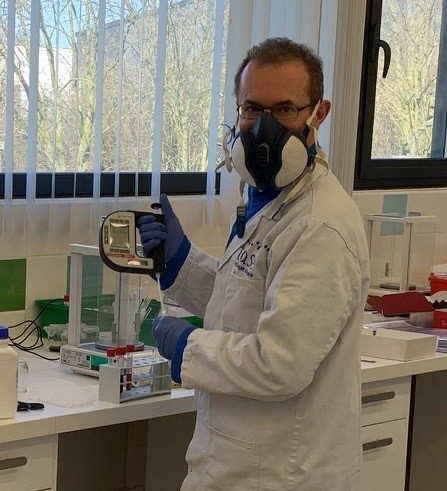 The lab, R&D and innovation, at the heart of everything
At Flavence, the lab, R&D and innovation are key.  "The lab is where our flavourists, true aroma and taste artists, engineer our flavourings. They know the exact taste of the 1800 raw materials used to create our flavourings. It's essential, as a flavour of ours may be composed of up to fifty ingredients that must be dosed to the nearest milligram to achieve perfection, the holy grail of our lab. These skills are the result of a long and intense training", explains Sandrine.
"Like everyone at Flavence, they are encouraged to constantly challenge everything," adds Arnaud. "This constant reassessment by everyone at any stage of the company, is what drives us to always want to do better and come up with innovations. We want to amaze and inspire our customers while remaining smart about it: we need to come up with surprising flavours, but also with best-sellers," he concludes.
"If we don't do it, who will? We seek to amaze and inspire while remaining smart."
Arnaud de Beukelaer, Managing Director of Flavence
Want to discover other gems of the Belgian food industry?