Walloon family business Food n'Joy makes cake shells, nougat and festive desserts for food professionals. The 25-staff SME acts in response to changing demand from consumers with updated  product recipes and a brand new range of organic products. "In a world swept by constant change, devising new, innovative products and processes is key to stay on top of your game and remain competitive", says Food n'Joy's Managing Director Arnaud Bonnel.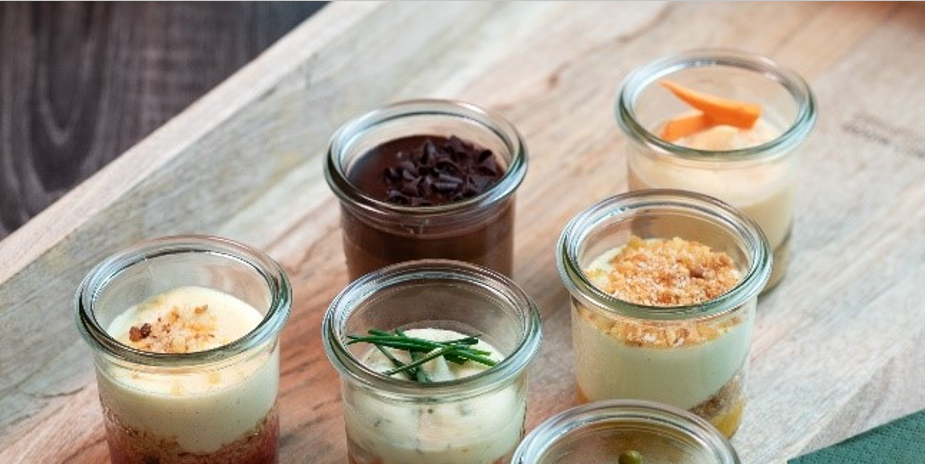 Balanced products
Consumers are looking for better balanced and more sustainably produced food. Food n'Joy is quick to pick up on these trends with recipes that cut down on salt, sugar and fat content. "Consumers place a premium on balanced food. Which is why we are adapting the composition of our mousses, coulis and ganaches", Food n'Joy's Managing Director Arnaud Bonnel explains.  
The company's approach is entirely in line with the Balanced Food Covenant, a voluntary agreement between the food industry and the government to make it easier for consumers to make healthy eating choices.
New organic assortment
At the same time, the Walloon SME is launching a range of organic products. "Demand for organic products is on the rise, with the corona crisis boosting the consumption of organic and locally produced food. Hence our decision to expand our product offering with an organic range". Starting in October, Food n'Joy will be bringing organic desserts, made with white and dark chocolate and a raspberry and pear puree.
Respectful of the environment, the company consistently uses recyclable glass jars and packaging. What is more, all frozen products under the Rolph&Rolph brand are made according to traditional methods at the company's workshops in the small Walloon town of Dottignies. 
Innovate to lead
Same as many other business, Food n'Joy was hit by the corona crisis. But that has not affected the company's positive and forward-looking stance. "No matter how big or small your business is, you need to keep innovating to move forward. The trick is to be pro-active, even in uncertain times. I'm not only thinking of the corona crisis, but also something like the Brexit!", Arnaud Bonnel goes on to say. "After you've had a knock-back, the best thing to do is to try and create opportunities, for example by innovating at every level of the business: coming up with new products, devising new processes, and adapting people's job contents accordingly by way of training". If you had any doubts: here is one SME that is boldly facing the future!