"Feeding the nine billion people on our planet without wheat and other grains is impossible. "In that context our research is fundamental", says professor Jan Delcour, a world authority when it comes to unlocking the secrets of grains. With his Belgian team he sows the seeds of our future daily bread. Together with Flanders' FOOD he collaborates and exchanges knowledge with several food companies, but carefully keeps an eye on the freedom and objectivity of his research team. "The bigger our independence, the better our research results and the bigger our chances to contribute to the food supply of millions of people."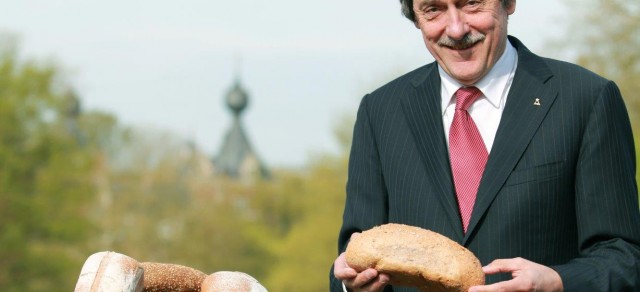 Professor Delcour's Laboratory consists of 45 scientists and works together with leading food companies such as Kellogg Company (cereals and snacks), Lotus Bakeries, Mars (Uncle Ben's rice), Puratos (bread improvers) and Vandemoortele. At the professor's instigation Kellogg Company even invested in its own research centre at the Arenberg science park in Heverlee.
Jan Delcour and his team focus on fully understanding the components of wheat that we don't know much about yet, including starch, protein and dietary fibre. "We try to take a long-term perspective, but with this type of fundamental research you never know where you're going to end up. It means that we need to invest a considerable amount of our time into explaining what it is we are doing. Which is good. I continually encourage my team members to stretch their boundaries, in a careful manner of course. They're driven by fundamental research and by what is the essence of our work: getting better all the time!"
Sharing innovation with Flanders' FOOD and companies
As long as he feels respect for the freedom of fundamental research professor Delcour embraces the opportunity to exchange ideas with companies and industrial organizations. As is the case with the Flemish innovation cluster Flanders' FOOD, which set up a long term collaboration with the professor's team. Flanders' FOOD's aim is to stimulate the collaboration between companies and to discuss and deal with the practical questions concerning wheat and bread. In short: top researchers attempt to improve our daily bread every day. Professor Jan Delcour says he loves to share his team's insights with Belgian companies.
"The great thing about wheat is that nature hasn't revealed all of its secrets yet. Nowadays a baker buying flour never knows what quality to expect. As a result of the weather, the soil and fertilization quality tends to differ. We are always trying to understand those elements that influence the quality of the product better. We do that day in, day out. And that's the input we share with Flanders' FOOD."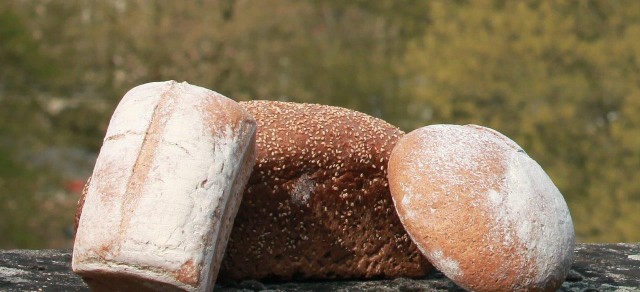 Professor Delcour also exchanges knowledge with leading players in the food industry. "From the close relations I have with food companies, I've learned that they are serious and sincere when it comes to taking their social responsibility. When they say they aim to bring better and healthier products to the market, they're not lying. And that's an extra motivation for me as well."
Geuze Cuvée René and Belgian fries
There is of course more to Jan Delcour than just a professor. He is also a consumer who loves the delights of life. He really looks beyond wheat and grains, even though bread is the standard all other food products are measured against. "I just adore Belgian fries with a good blob of mayo and every now and then I like to drink a great Belgian beer, such as Geuze Cuvée René or Orval. But those are delights, just like pralines.
Bread is something completely different. It's our basic food. But why shouldn't we enjoy that as well? I do advice to eat wholegrain bread though, it's so much healthier. Bread is easy to come by and it's not expensive. To me bread is the foundation of a healthy diet. Do I always buy my bread at a bakery? Well, not always, I sometimes bake my own bread and I also buy it in the supermarket, from a so-called industrial bakery. There's no difference in quality: they all play in the same league".
According to professor Delcour artisan and industrial food producers should represent their sector together. He is annoyed with the amount of nonsense consumers read in the media every day. "The food industry is under pressure, very often as a result of the inaccurate information that is spread about meat, bread or dairy. Belgium produces top quality products, but we see far too little about that in the media."
Powder dietary fibre
One of professor Delcour's greatest achievements is without a doubt how he isolated dietary fibre from grains and turned them into powder. The dietary fibre, which largely contributes to our health, can be easily added to other food as a powder. This is extremely important because an adult man needs 35 grams of dietary fibre a day. One third of that is to be found in wholegrain bread. But it is a huge step forward that dietary fibre can now also be added to other food products. "After a whole lot of research we know that dietary fibre contributes to our health and reduces the risk to metabolic syndrome considerably. If you can add powder dietary fibre to cereals, biscuits or chips you can put quit a lot more on your menu than just bread in order to eat healthy."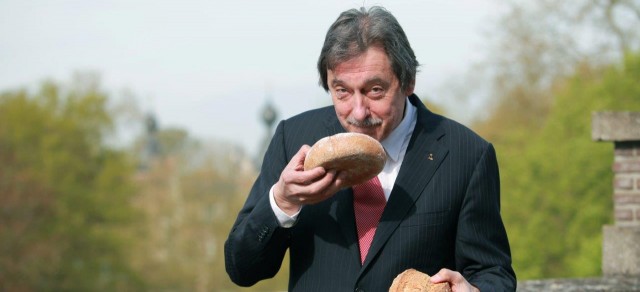 Doctor Paul Janssens saved millions of lives by finding a medicine for the lethal problem of diarrhea with Imodium. Professor Delcour won't let you put his research on the same level. Nonetheless it contributes to a healthier way of life and therefore a higher quality of life. "Doctor Paul Janssens gave his assistants the specific order not to call on him, unless something in the research didn't work out. Only then he was interested. And Mark Waer, the former dean of KU Leuven, once told me that research at a university is only useful if it is partly inefficient. They are both completely right. If we focus on applied research only, then we're done in five years. We have to do better than the industrial groups. Why do you think they are so keen to collaborate with us? Because they are looking for a practical application of the basic knowledge we keep gathering every day. They are often interested in acquiring patents, but we can only deliver those if we keep pushing our limits."