The world-famous Mystic Lamb masterpiece, painted by Belgian Jan Van Eyck in 1432, has been restored and can now be admired again in the Saint Bavo's Cathedral. The Belgian chocolatier Van Hoorebeke took the challenge and made an edible replica, on the occasion of the restoration.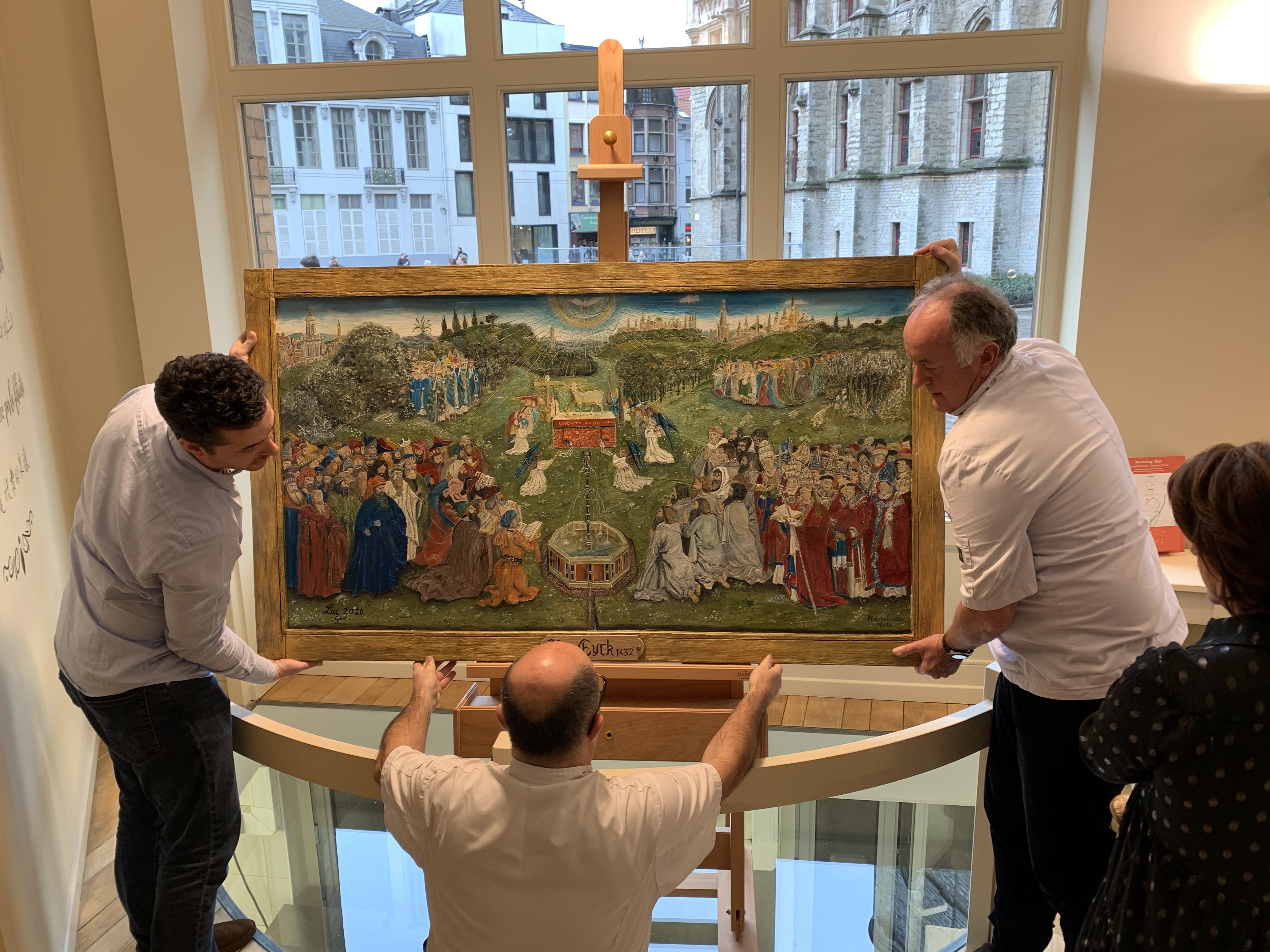 A masterpiece made of Belgian chocolate
In 2020, the city of Ghent celebrates Jan Van Eyck, one of Belgium's greatest painters. The Mystic Lamb, Van Eyck's most famous artwork, was put back in the Saint Bavo's Cathedral, after 8 years of restoration. "And what better way to honour the Mystic Lamb than with chocolate?," Belgian chocolatiers Luc and Christine Van Hoorebeke asked themselves. They teamed up with Andrew Farrugia, a well-known Maltese artist, to make a replica of the Mystic Lamb. In total, it took 2 months to finish the chocolate painting. Andrew started out by drawing the scene on special paper. Then, Luc took care of the finishing touches.
Can you spot the differences?
From the colours to the eyes of the lamb staring deep in the eyes of the people of Ghent: the details had to be done precisely. And the best part is: the painting is all made out of chocolate. The framework is made of dark chocolate, topped with a golden spray. The painting itself is a 1 centimetre-thick panel of white chocolate and weighs 45 kg. Afterwards, everything was painted by hand with coloured chocolate, down to the last detail. The work of art is exactly half the size of the original one.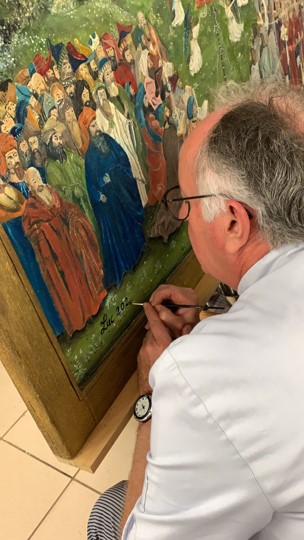 Get a taste of it yourself
Of course, the chocolate masterpiece itself cannot be eaten. It's for your eyes only. You can admire the chocolate artwork at Sint-Baafsplein 15, which is located next to the Saint Bavo's Cathedral. Luckily, Van Hoorebeke will sell small chocolate tables of the same scene. The miniature versions are not painted, but printed this time.