Praline producer Gudrun has been around for 80 years. In 1942, Antwerp-based confectioner Jozef De Bruyn – who relocated to Lier in due course – decided to start making Belgian pralines. Today, the Gudrun Group is a world leader in the development, production, packing and marketing of genuine Belgian chocolate and truffles. In total, the Lier factory ships out around 180 million pralines and 183 million truffles each year. And the production process continues to revolve around craftsmanship and customer-tailored products to this very day.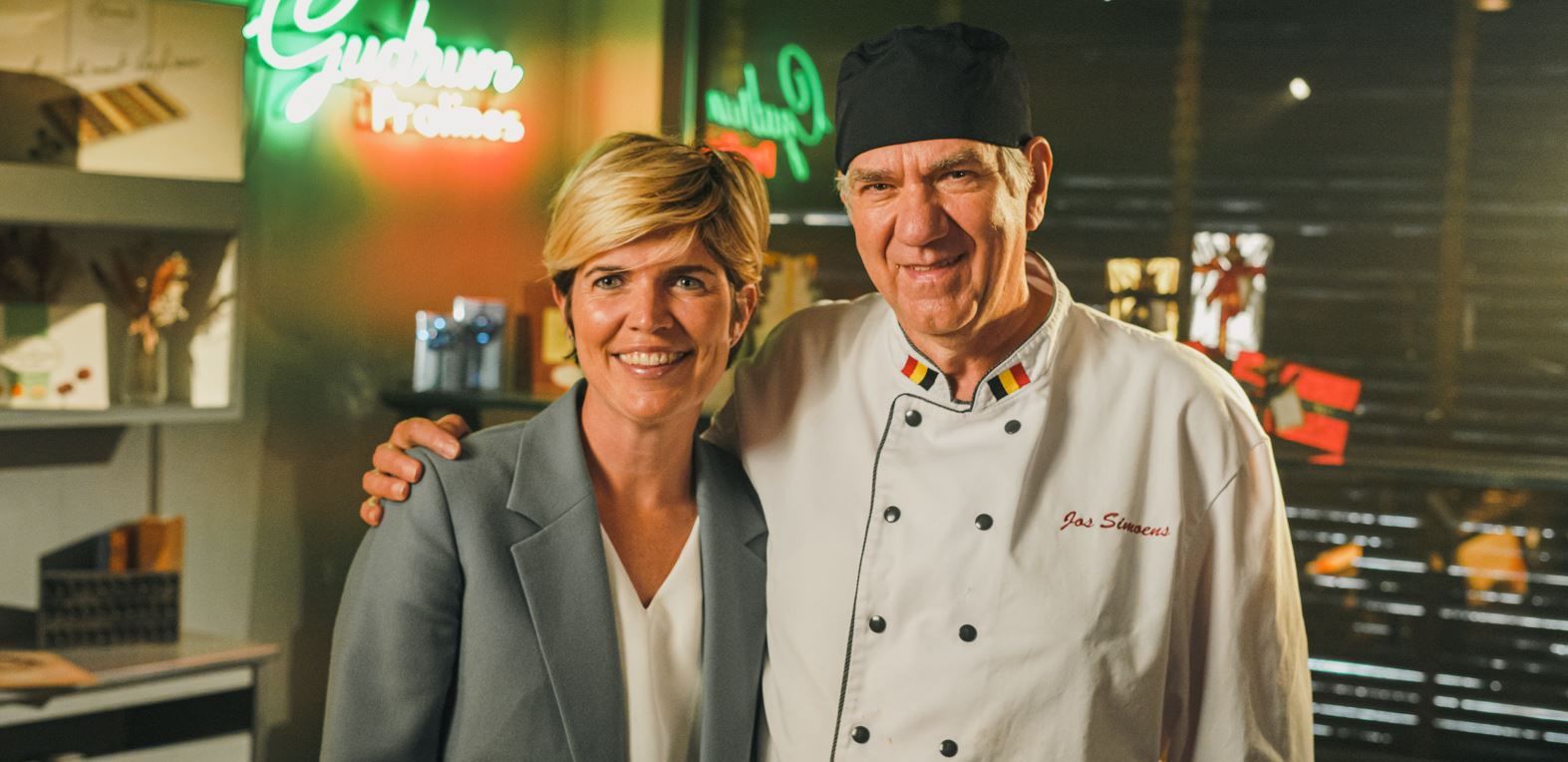 Chocolates, we take it personally
Gudrun's longstanding mission statement which perfectly encapsulates what the company is all about. Even though the Belgian pralines are sold across the globe under private labels and the company's own brands, Gudrun is continuing to focus on personalisation and bespoke solutions. Confectioner Jozef De Bruyn would not have wanted it any other way. Ever since 1942, his taste and sense of refinement laid the foundations for a droolsome future ahead. 
In the 1950s, Jozef started industrialising the production process. His pralines were in such great demand that the business kept growing. In 1974, he branched out abroad, albeit with the craftsmanship involved in making his products always firmly taking centre stage. As the years went on, expansions and takeovers came in quick succession. Today, the Gudrun Group is home to 165 permanent employees in Belgium plus another 100 agency workers during peak rushes. In Poland, the factory has 95 permanent employees, with a further 200 to 300 agency workers added during peak rushes.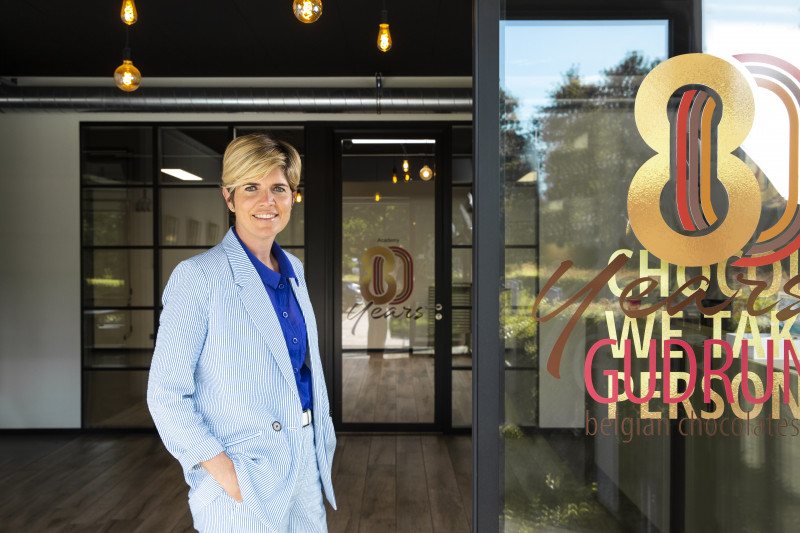 Great at personalisation
Gudrun provides solutions for the retail and b2b markets in all 5 continents. Gudrun's chocolate is available under its company-own Gudrun, Chocolissimo, Miss Gavarny and Grand Belgian Specialties brands and under private labels. As such, the Gudrun Group also sells personalised chocolate gifts and corporate gifts online.
"85 percent of what we make are unique bespoke solutions", CEO Sofie De Lathouwer explains. "Over the past year, we have put together over 250 unique gift boxes. A mammoth task that requires a very sizeable team and one which each and every one of our employees has put their heart and soul into. A quality of our workforce that also enables Gudrun to shift gears very quickly in response to changing trends. Our R&D team checks every single detail, from the filling to each individual praline or truffle to the overall packaging and labelling, making sure everything meets our exacting standards before our products are exported. This is one of our great strengths. We are keen to showcase the pride of Belgium abroad." 
Still very much Belgian chocolate
The heart of the production was always the kitchen. 80 years ago, company founder Jozef started out by making chocolate blocks. Nowadays, Gudrun gets its chocolate delivered in liquid form. The kitchen is where a large variety of different fillings are made to go into the pralines. A crucial element in its own right as a praline without a filling is just a bit of chocolate. In spite of the large scale production processes employed by Gudrun to make its pralines, it is still very much about the artistry and craftsmanship. Which explains why Gudrun only uses Belgian chocolate. Nothing else will do.
 
Staff's favourite pralines
To mark the company's 80th anniversary, Gudrun is launching a small box containing 'evergreens', the best liked pralines among employees. The nine pralines, eight for the past decades, one for the new decade, each have their very own taste and texture, and elicit quite a few memories and anecdotes among the staff. "I certainly hope this special box gets a lot of extra compartments in going forward and that Gudrun is able to continue its Lier and Belgian chocolate success for many more decades to come", CEO Sofie De Lathouwer comments.