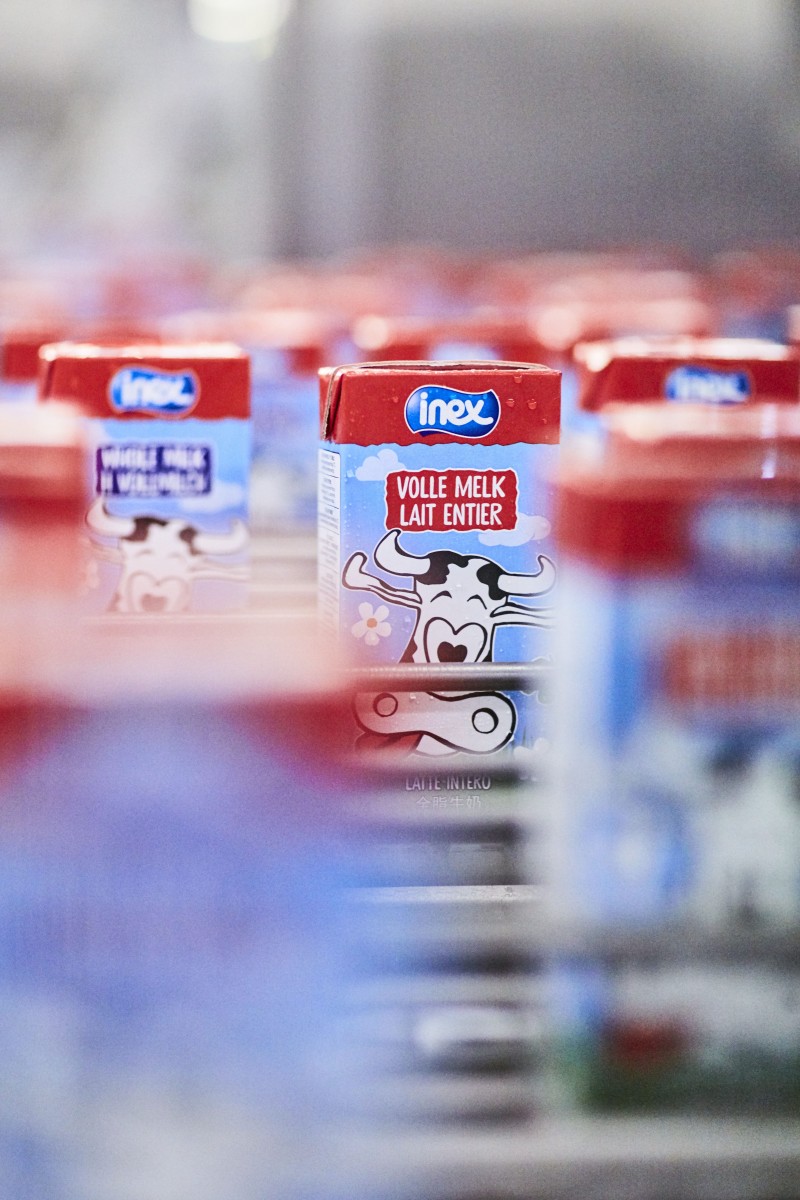 For more than 100 years now, Inex has been producing and marketing delicious and healthy dairy products. In the late 19th century, milk was collected from the local farmers in a horse and cart to be processed into primary products, such as milk, butter and buttermilk. Today, the fourth generation is continuing the same activities of the family business with an identical commitment vis-à-vis its customers: to guarantee the consistent quality and taste of its products. Of course, nowadays, the dairy is produced according to state-of-the-art techniques and innovative standards.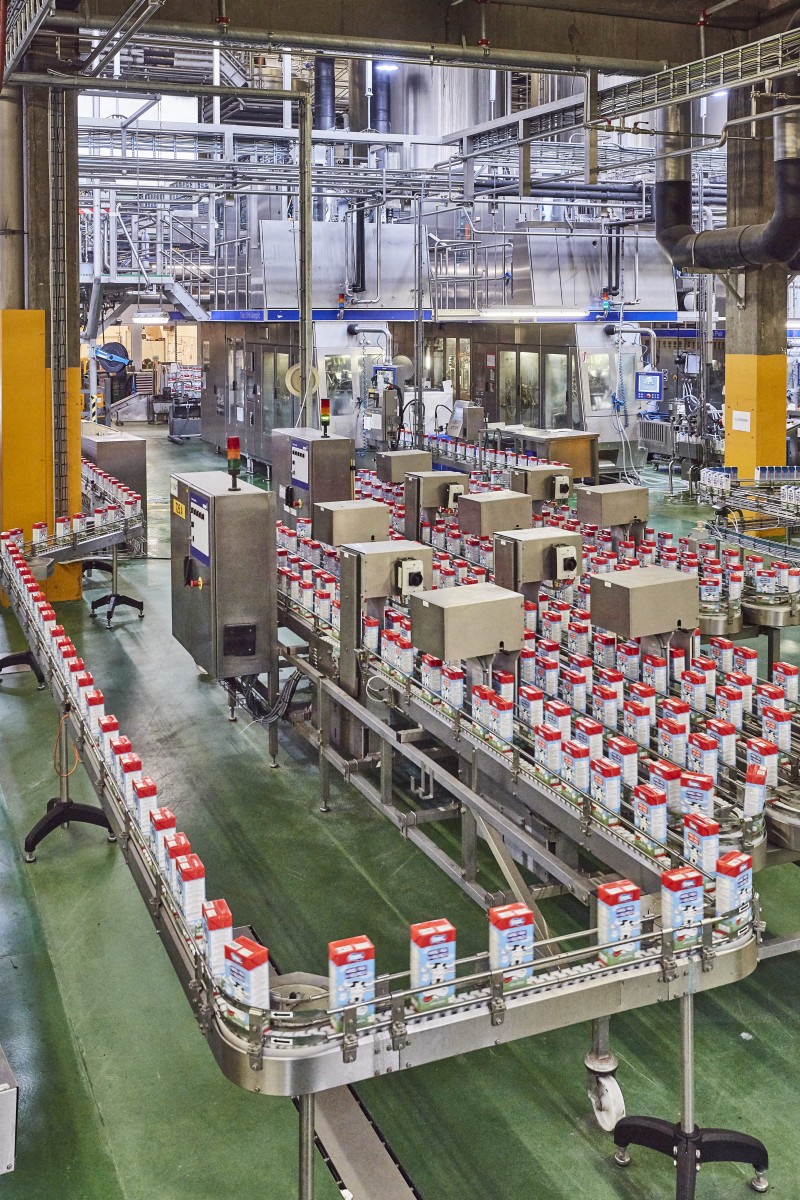 The best out of milk
Inex is a purely Belgian company specialising in the production of a wide range of drinking milk products. The dairy company processes over 200 million liters of milk a year into over 300 different products, including milk, chocolate milk, toddler grow up milk, buttermilk, fermented milk, yoghurt, cream and butter. 80% of the milk is obtained from pasture-grazed cows, collected from 448 local milk producers. Inex selects meadow milk of the highest standards from local farmers with whom the company has established long-term relationships.
The dairy company offers a wide range of fresh and long-life UHT products in a mix of different packages types. Quality and sustainability are key and are assured by multiples certificates of the highest level such as BRC and IFS.
Inex milk is collected exclusively from local Belgian farmers with whom the company has established a long-term relationship.
Adding value to the future
The company has come a long way since the early days and product and process innovation have become top priorities.
Playing into current trends in the food industry and customer demands, Inex is working on several projects with regard to lower sugar levels, plant-based dairy alternatives, lactose-free products, the use of natural colorants and clean label products, sustainable packaging, lower pricing (without sacrificing quality or taste) and longer shelf life. As such, the company's product range is ever-expanding.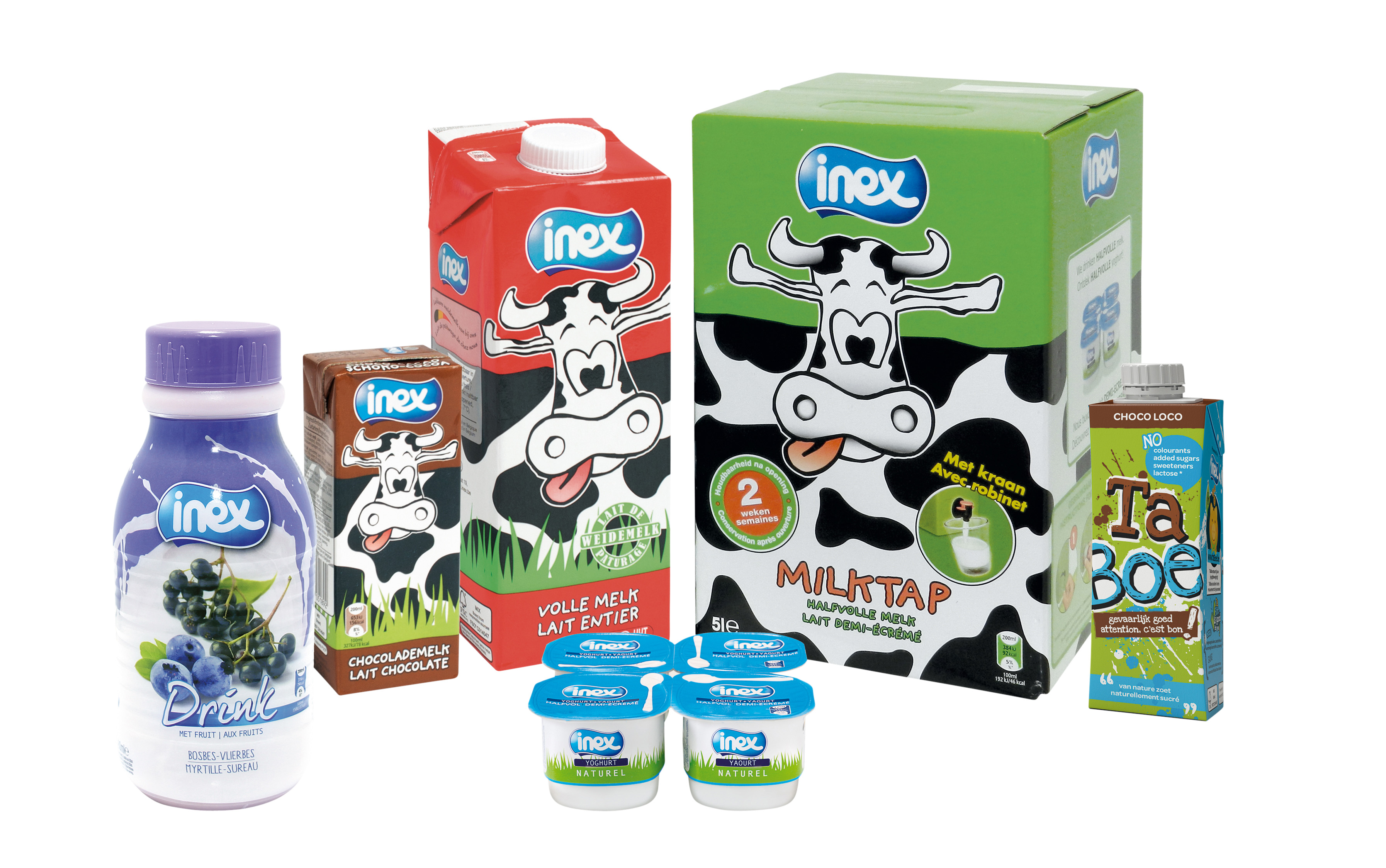 R&D has become crucial for the dairy company, as it is pursuing a strategy of growth in products with a higher added value. Investments in the R&D team, focusing efforts to achieve higher R&D efficiency and introducing a stage-gate approach to innovation are all high on the agenda. Intense collaboration with customers, suppliers and research institutions will only be further enhanced.