In Koekelberg, at the heart of Brussels, a team of more than 220 chocolate experts is creating some of the finest chocolates in the world. Relying on expertise that dates back to the 1920s, the Manufacture has a long heritage in the capital: the company started to produce on site for Godiva in 1973, and developed its own brand Rosalie's since 2019. Jean-François Cambier, Business Development Director, explains how the company comes up with its tasty treats.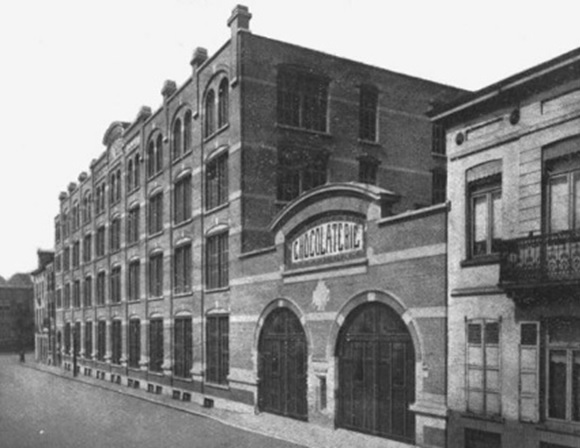 Generations of chocolate lovers 
Founded in 2019, the Manufacture Belge de Chocolats is still a young company. Located in Brussels' chocolatier district, it has built its foundations on a long history of chocolate knowledge and craftsmanship. "Our business produces primarily for our parent company Godiva Japan, an established brand in premium chocolate," Jean-François Cambier starts. "But in 2020, we created our own home brand: Rosalie's. The idea was to develop a sustainable brand, combining quality ingredients to create pralines with surprising flavors, and bringing that to the travel retail market." 
"With Rosalie's, the idea is to come up with a sustainable brand offering surprising flavor combinations."
Jean-François Cambier, Business Development Director at Manufacture Belge de Chocolats 
Looking at Rosalie's offering is enough to make your mouth water. How would you feel about a "dark chocolate and caramel ganache, enhanced with a touch of French sea salt from Guérande, enrobed in milk chocolate and decorated with dark chocolate splitters?" Jean-François: "The pralines we produce are created by a team of true chocolate lovers. Some of them have decades of experience in the industry, others bring fresh ideas into the development or the process, combining the best of both worlds."
A Japanese touch
Through its owners, Manufacture Belge de Chocolats has strong links with another chocolate-loving country: Japan. "A lot of our innovations are designed, created and tested for the Japanese market," Jean-François continues. "Their number of chocolate occasions, like Valentine's Day, White Day or Mother's Day, is constantly increasing. The demand for something new for each occasion drives our R&D team to constantly come up with new products, like pralines in creative shapes, sizes and original decorations. When it comes to ingredients, we always do extensive research as well."

"Our experience with the Japanese market has taught us that the quality level there is very high, and that the visual aspect of chocolates is just as important as their taste,"Jean-François adds. "That's why every chocolate product at the Manufacture is checked to assure it meets our visual standards. Pleasing esthetics is a crucial part of the experience."
Dipped in Belgian traditions 
Even though the Japanese influence is strong, the Manufacture stays strongly rooted in Belgian traditions. Jean-François: "We are one of the few Belgian chocolatiers who still makes its own praliné hazelnut paste from scratch, here in our own atelier. This implies grinding the carefully selected caramelized hazelnuts and mixing it with chocolate for an optimal blend. From pralines to carrés and truffles: we produce about one elephant's weight equivalent in chocolates here every day."
"We produce about one elephant's weight equivalent in chocolates each day."
Jean-François Cambier, Business Development Director at Manufacture Belge de Chocolats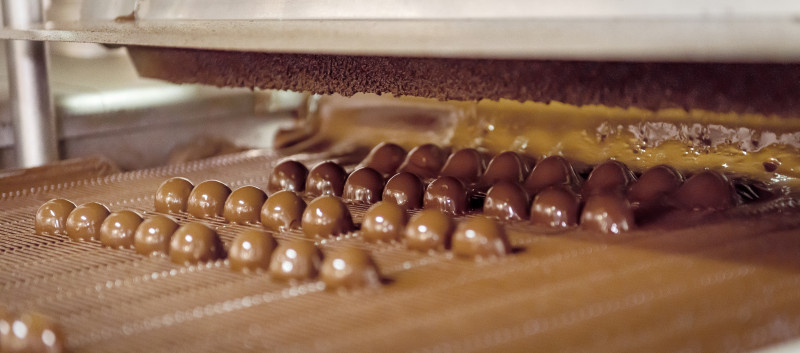 Constantly refining those original recipes and coming up with the flavors of the future: it sounds like a dream job. Two in-house chefs at the Manufacture are up for the task: Noël and Jean, both skilled chocolatiers "They really are artists: their creative skills impress me everyday," Jean-François tells us. "Smooth caramel ganache, the crunch of French sea salt, the pleasant tinge of Liège syrup: this is just one example of a unique praline they made for Rosalie's, crafted to perfection for a global audience."  
A focus on sustainability
Spreading chocolate cheer comes with responsibilities, too. The Manufacture attains the highest levels in food safety with necessary certifications like FSSC 22000, Autocontrole and a team dedicated to top quality. But it doesn't end there. Jean-François: "Naturally, the wellbeing of our cocoa farmers is very high on our list. That's why we thrive to source 100% sustainable cocoa through the Cocoa Horizons Foundation. Through this organization, we're supporting thousands of cocoa farmers with sustainable techniques to professionalize their business, and ensure they can prosper and be self-sufficient for generations to come."
"We want our cocoa farmers to be as self-sufficient as possible."  
Jean-François Cambier, Business Development Director at Manufacture Belge de Chocolats 
 
According to Jean-François, sustainability is a top priority if to continue making delicious chocolates. "Not just our cocoa is sourced in the right way: we're also working with alternative ingredients to reduce our ecological footprint. Local organizations like hub.brussels are helping us to make our production greener. For example, the packaging of our Rosalie's brand is made with 100% recyclable plastic, a must in today's world."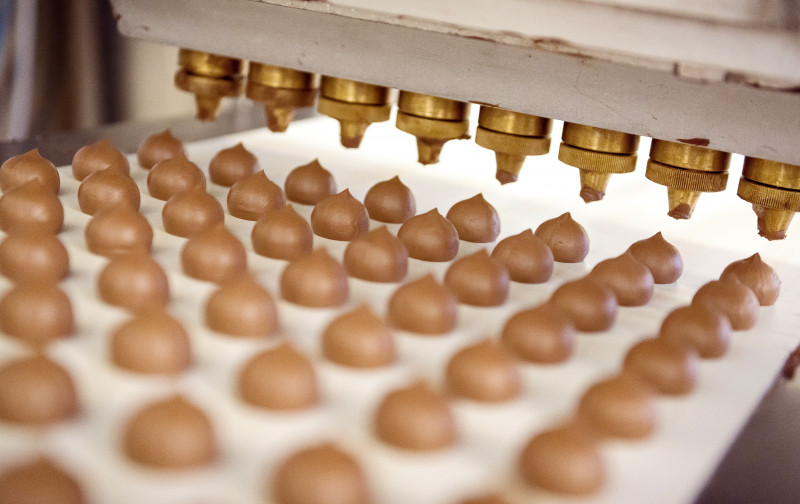 The times they are a-changin'
Making production as green as possible is a necessity for companies. But that won't be enough to survive in the future, Jean-François concludes. "We want to be a trendsetter in sustainability by looking at vegan, organic and sugar-free products as well, to serve those increasing demands from customers." However, until the time those products become commonplace, the Manufactures' top mission today remains innovation, quality, sustainability and creating chocolates that live up to the highest of Belgian standards.