The future of Meurisse, Belgium's oldest chocolate company, was uncertain for some time. Until Henry and Clement Van Vyve decided to write a new chapter and revive the pioneering work of their great-great-grandfather Adolphe. "We had to do something with this beautiful heritage."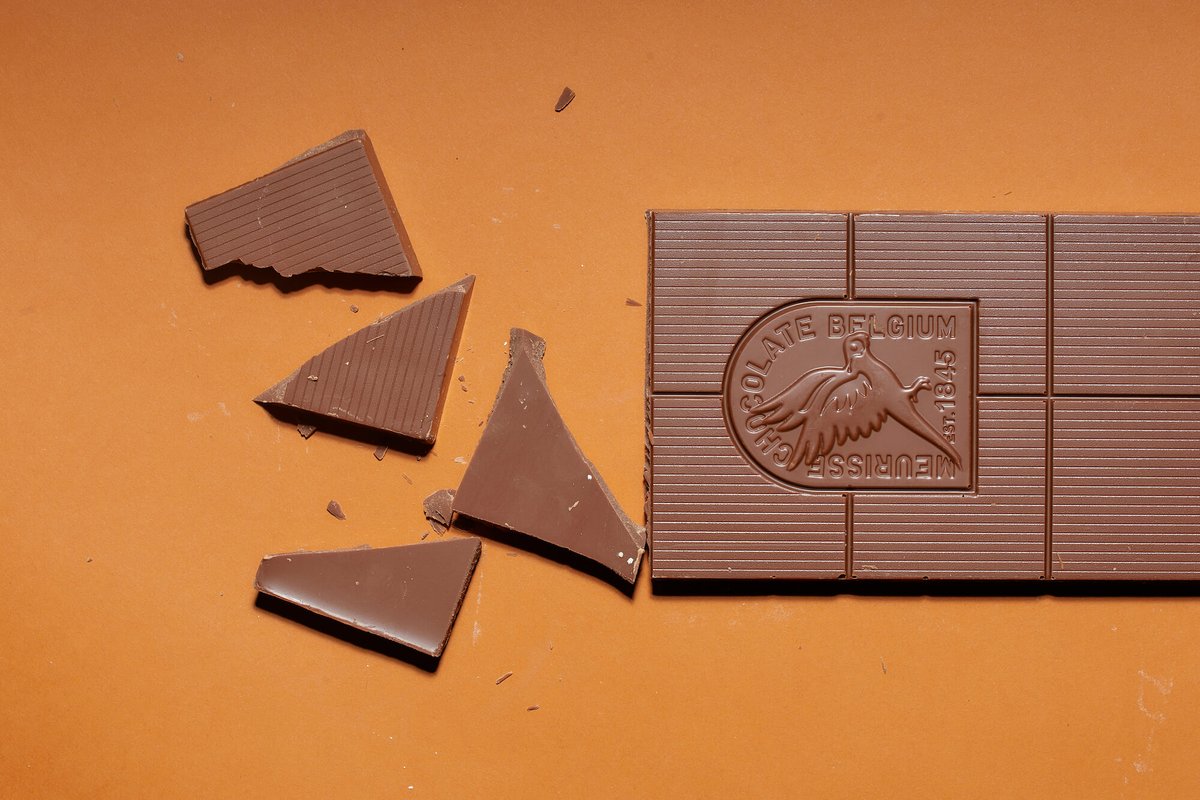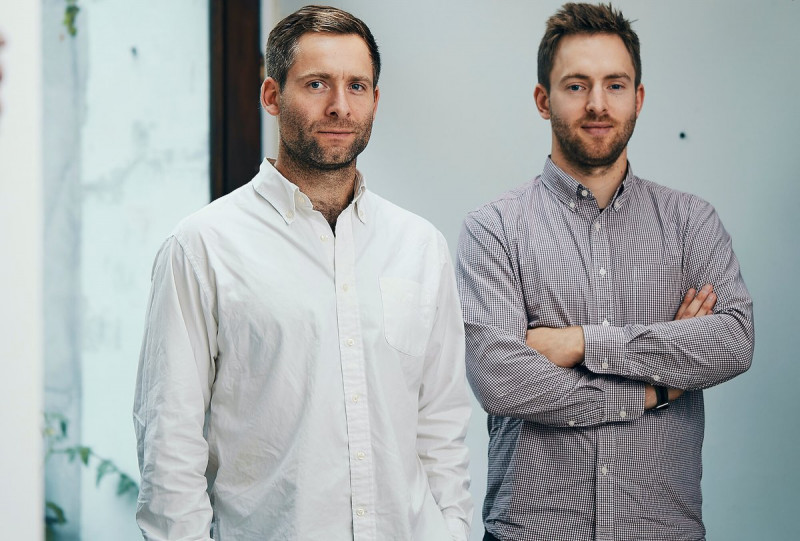 A pioneer in Belgium
From milk chocolate with roasted hazelnuts or caramel to dark chocolate with Himalayan salt: scanning through Meurisse's product range is enough to make your mouth water. If it wasn't for Henry Van Vyve though, we might have never been able to enjoy these treats at all. 
After it was sold in the seventies, the Meurisse brand name passed through the hands of many different food companies, with varying degrees of success. At certain times, chocolates bearing the Meurisse name were hitting the shelves in supermarkets, at other times the brand name wasn't used for decades. Today, six generations down the line, it's Henry who's taking up the task to return Meurisse to its former grandeur.
"The idea of giving Meurisse a proper revival had long been on my mind."
Henry Van Vyve, Managing Director at Meurisse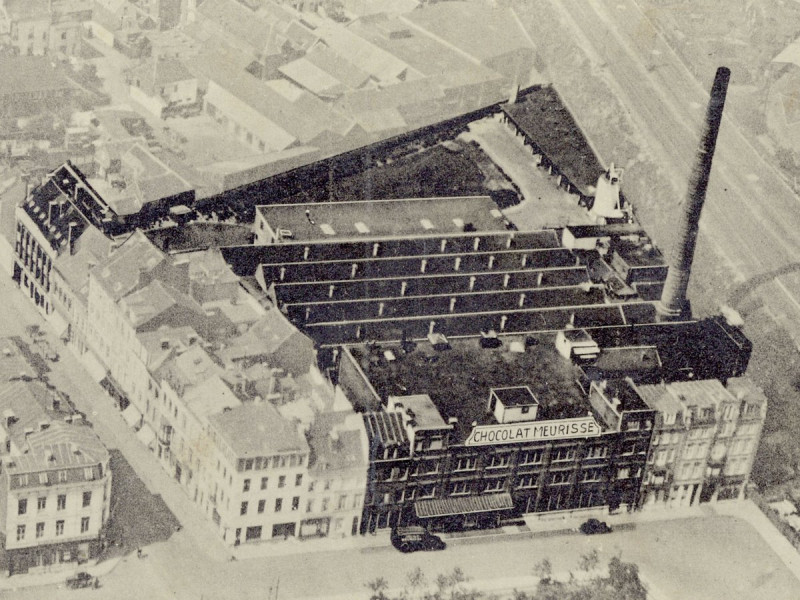 "Because the chocolate company is such a big part of our family history, a Meurisse revival had long been on my mind", Henry states. "That's why, a couple of years ago, my brother and I contacted food multinational Mondelez who owned the Meurisse brand. We bought it back from them, to continue what our great-great-grandfather started in 1845. Ever since they accepted our offer, it's been an emotional rollercoaster."
Sweet partnerships
Henry bought back more than just a name. Suddenly, he was responsible for the revival of an important part of Belgium's chocolate history. "I wanted to honour the craftsmanship of our ancestors and do things exactly right. Revive successful 'classic' recipes, with fair trade ingredients and a smaller ecological footprint. That ethical and ecological aspect is crucial to our story."
Henry teamed up with a master chocolatier to create the delicious tablets Meurisse is now known for: variations of dark chocolate with ingredients such as almonds and oranges, or not so obvious elements like puffed quinoa and pink peppers. Milk chocolate fans can indulge in bars with roasted hazelnuts, caramel, and seasalt. The chocolate comes in beautifully designed packaging by Henry's brother Clement.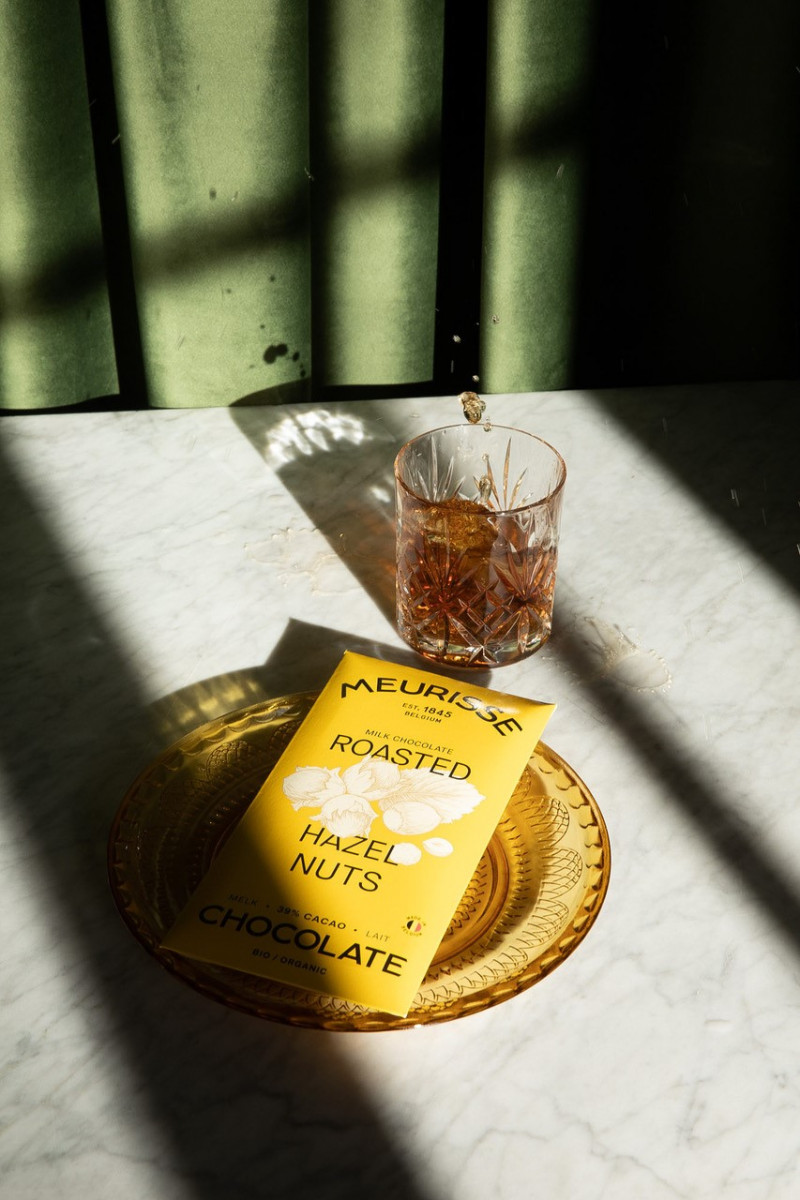 Craftsmanship with a pinch of luck 
Henry relaunched Meurisse in September 2020, in the middle of a global pandemic. Although the chocolate was embraced quickly by anyone who tried it, the immediate success was also built on good distribution choices and a little bit of luck when it comes to marketing. "Our launch last year was picked up by national media, and we even made it to the cover of De Tijd and L'Echo. That really boosted our sales from the start. On top of that, we always focused on e-commerce and sold our products in bio-shops and supermarkets. Those proved to be the right sales channels, especially during the pandemic.
New products are usually the result of strong market research and a bit of curiosity -  and those of Meurisse are no exception. "The creative process behind new chocolate bars is really fascinating", Henry continues. "Together with the chocolatier, we're constantly trying out new ingredients, mixing them up, tasting and finetuning. We want to broaden our range of products and create some truly inspiring limited edition chocolates, like the rose petal-infused dark chocolate we created last year."
"Together with the chocolatier, we're constantly trying out new ingredients, mixing them up, tasting and finetuning." Henry Van Vyve, Managing Director at Meurisse
A sustainable story
Meurisse is dedicated to using only single-origin chocolate and carefully sourced ingredients from certified organic agriculture. Henry: "We want to have a positive ethical and ecological impact. That means: quality chocolate with less ingredients."
There's also a strong sense of responsibility and respect towards the cocoa farmers in Meurisse's mission. "Traceability is key", Henry continues. "We're working with a partner who guarantees our farmers achieve a living income, in an environment where child labour is prohibited. I'll be travelling to Papua New Guinea soon to oversee our production and find out how we can provide the best working conditions while also minimising our environmental impact even further."
Packaging is also an important element when it comes to sustainability. "Our chocolate tablets have a biodegradable inner foil that can be composted, and the outside foil is recyclable. We partner up with local, Belgian suppliers for our packaging, even for the cardboard boxes we use to ship our products."
"It's very important to us that all cacao farmers are treated well." 
Henry Van Vyve, Managing Director at Meurisse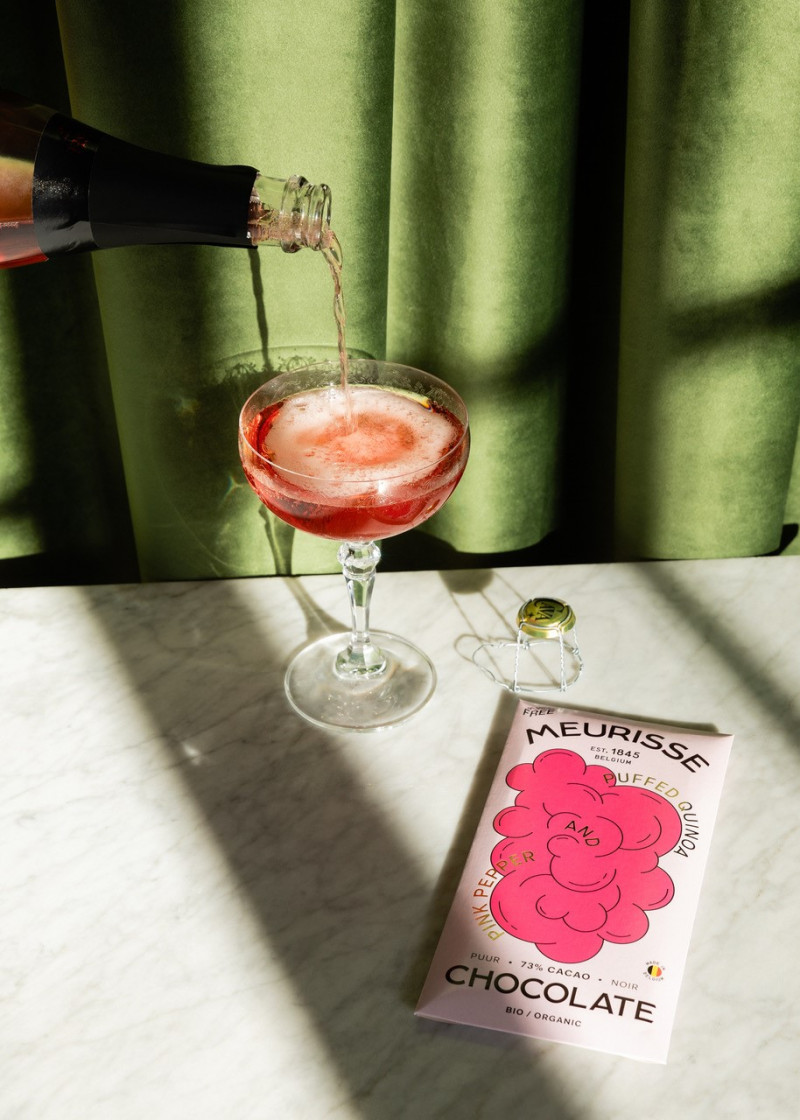 Ready for export
Belgian chocolate is famous around the world. Henry wouldn't dare deprive foreign chocolate lovers of the pleasures of his brand. "We're really keen on making Meurisse an international story. I was at a fair in the UK a couple of weeks ago, and there was a lot of enthusiasm for the Meurisse brand. It seems our story touches a chord with people, even before they've had a taste of our chocolate bars." 
While the main focus is still on the Belgian market, Henry is starting up projects in new markets: "We'll be selling Meurisse in the United States soon, which is very exciting. Other than that, our chocolate can also be tasted at various fairs, like the World Expo in Dubai. It's the perfect way to get in touch with prospects, and to honour our great-great-grandfather Adolphe: he also took his delicacies to several world fairs back in the day. Who can say no to a face-to-face chocolate tasting?"