To say that Lotus Bakeries has weathered the coronavirus crisis quite well, is only an understatement. At home, Belgian consumers have increased their purchases of biscuits, caramelised biscuit spread and caramelised biscuit ice cream. In the 60 countries to which Lotus Bakeries exports, it continued to introduce new products. The increasing success of recent years has led the biscuit manufacturer to invest 150 million euros in the future. In Belgium, new production lines are being installed in the speculoos factory in Lembeke and the waffle factory in Courcelles, creating 50 to 70 new jobs.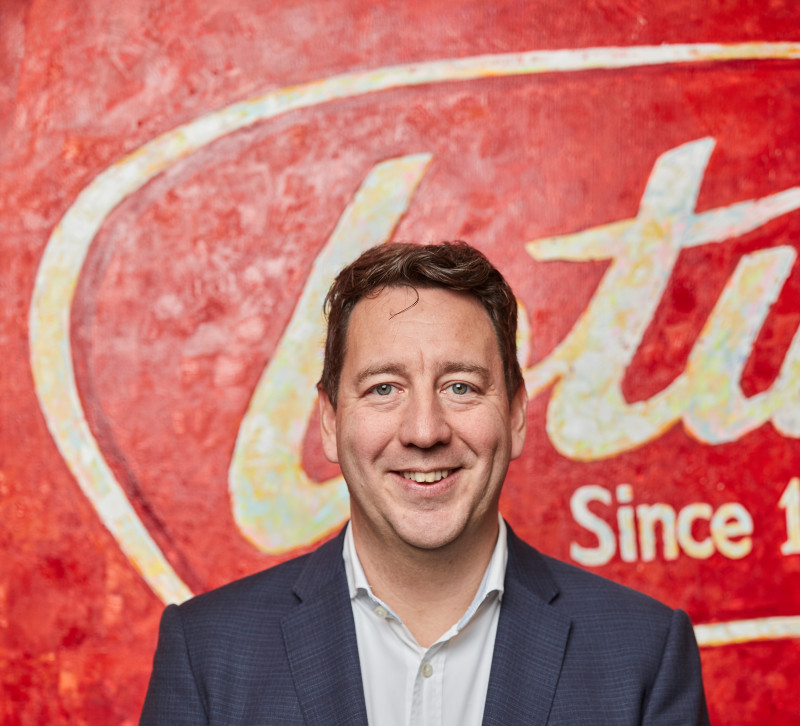 Lotus Biscoff cookie, an export product
Despite the coronavirus crisis and the Brexit, the increase in sales at Lotus Bakeries resulted in a spectacular growth of over 8%. The company is active in 60 countries, where it has introduced new product launches. In Indonesia, for example, the biscuit manufacturer turned over several hundred thousand euros in sales in 2019. In 2020, sales rose to 2.5 million. "Our biscuits were already available on the Indonesian market, but in 2020 we added the speculoos spread to the range," explains Jan Boone, CEO of Lotus Bakeries. In Australia, Morocco, Egypt and Canada, the same success story is being told. Sales have also increased there.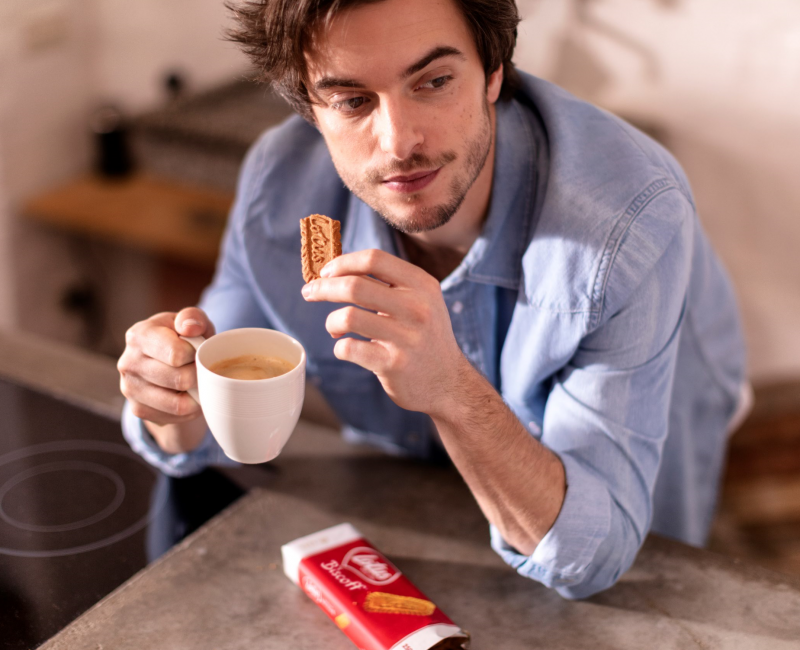 Call it Biscoff
Speculoos is a Belgian product, often served with coffee. In France and the Benelux, speculoos is sold as "Lotus speculoos", but that is now changing. In October, the biscuit maker announced its name change. Lotus caramelised biscuits will become Lotus Biscoff, a contraction of 'biscuit' and 'coffee'. 'All over the world we sell the biscuits under the name Biscoff. Now that we have consistently implemented the name change, everything is clear. With Biscoff, we have the ambition to build a global brand', says Jan.

The new Biscoff products are very popular and are becoming increasingly famous. "Many other food producers use our caramelised biscuits in their chocolate bars, donuts or ice cream. That can only benefit Biscoff's brand recognition," says Jan. Lotus Bakeries recently launched its new sandwich cookie with a filling inside. The new biscuit is available in our country, France, the United Kingdom and the United States. In the long term, the product must be available in all 60 countries.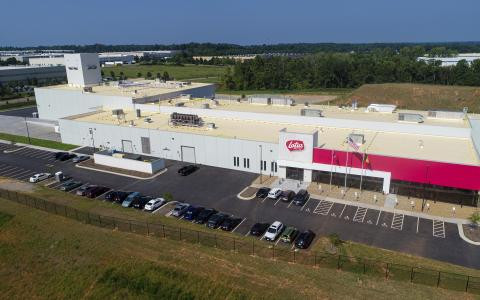 Investing 150 million euros
To meet its successful growth, Lotus will expand its factories in the next three years. The biscuit maker is planning an investment budget of 150 million euros for this. The largest expansion is for the caramelised biscuit factory in the United States, which has already been in operation for two years. The intention is to install three production lines there. In Belgium, the caramelised biscuit factory in Lembeke will get new lines, as well as one in the waffle factory in Courcelles. The investments in Belgium will create 50 to 70 new jobs.