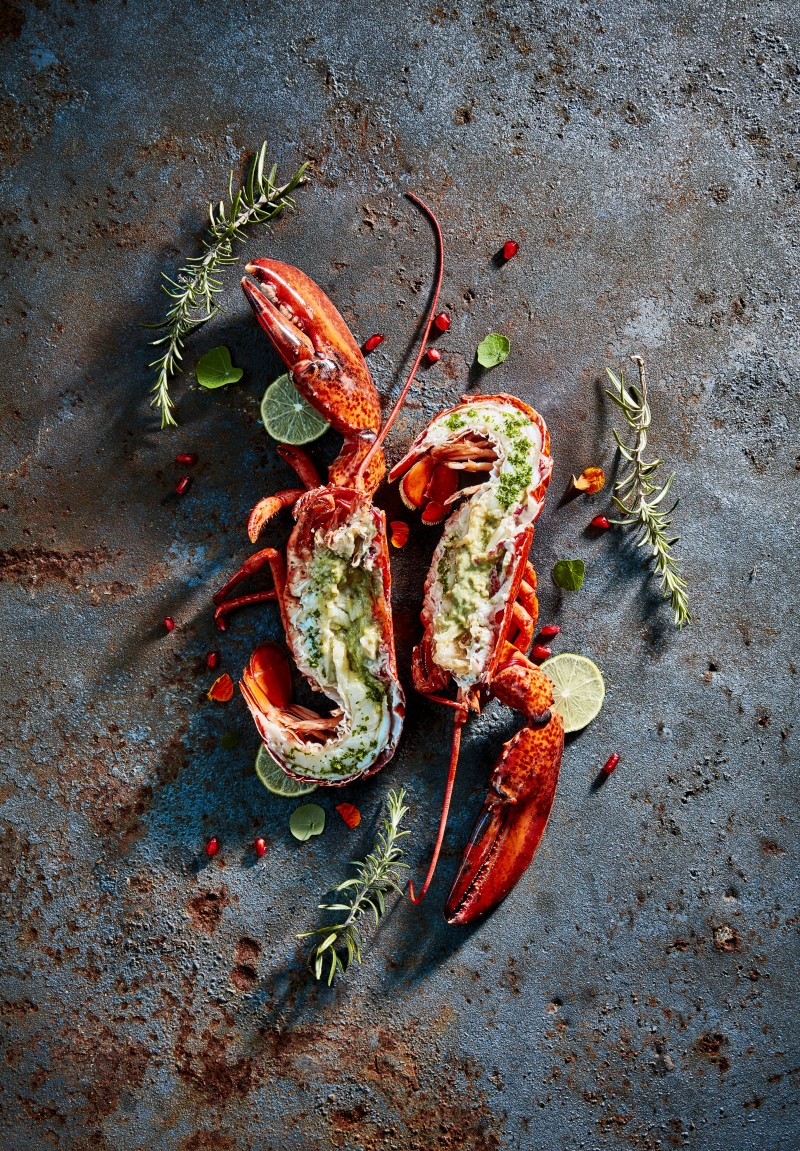 Connecting the dots
Pittman Seafoods scours the globe for the very best in fish and seafood, which is frozen and processed for clients in the retail, industrial, wholesale and foodservice sectors. In addition to strict origin and quality control, the family business takes pride in keeping up to speed with developments at customer and at supplier level and consistently meeting clients' requirements.
CEO Yoke Vandepitte: "We're always paying close attention to what our customers are saying. At the same time, we have great working relationships with our partners all around the globe. Connecting the dots, making things work for all parties involved and, ultimately, making sure our clients have nothing to worry about, is what we do best."
Introducing the uhp lobster
Product development is also approached with the customers (and, ultimately, their customers) in mind. Take the Canadian UHP lobster, for example. After having spotted the need for a convenient and cost-friendly alternative for fresh lobsters, Pittman started importing UHP ("Ultra High Pressure") lobsters from Canada.
The UHP-processing not only ensures a lasting freshly-caught flavour, but also prevents contamination. The technology neatly detaches the meat from the shell resulting in a higher meat yield per lobster and easy extraction. The lobsters are already deveined and can be prepared straight from frozen condition, which has a positive impact on foodcost.
Taking into account the main concerns of the end users, the chefs, is what allowed Pittman to come up with an exclusive and innovative solution, making their customers in wholesale look good for customers of their own.
Bright skies ahead
In a world that is changing ever so quickly, flexibility and adaptability are invaluable assets. As an SME and family-run business, Pittman Seafoods is exactly the partner to bring the right product to right place at the right time.
CEO Yoke Vandepitte is confident that Pittman Seafoods will weather the storms ahead: "There are plenty of challenges ahead, such as scarcity of resources to name just one. But we're always on the lookout for answers, for using innovative technology to our benefit. At the same time we maintain close relationships with customers and suppliers. Whatever challenges the future holds, we are up for it!"