"Soy ice cream with saffron from the Campine region, orange meringue pie and a crusty biscuit of the traditional 'Antwerpse handjes'. Enjoy!" Chef Seppe Nobels' fine dessert with plant-based ingredients tastes just great! Seppe is well aware of the latest trend: restaurant visitors want the chef to take care of their health and to ease their conscience. The compliment he gets most often is "I' m so glad I got to discover this dish!""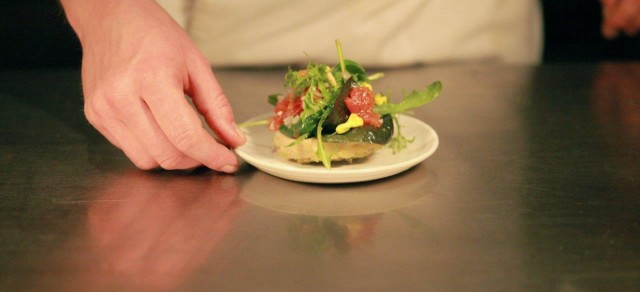 Plant-based delicacies are becoming increasingly popular! Ann De Jaeger, corporate communications manager with Alpro, enjoys an outdoor grown asparagus, breaded and deep-fried by chef Seppe and served as fingerfood, with a truffle mayonnaise. "Until recently, two thirds of the foods we ate were of animal origin and one third was plant-based, "she says. "Now we are beginning to realize we should turn that around. 15 years ago people only changed their diet on doctor's orders. Today the consumer is actively looking for healthy alternatives."
Those who have been drinking soy-based products since they were a child, are familiar with the taste. But introducing new flavours to an older and broader audience takes a lot of time and creativity. To lower the hurdle food producers add natural and popular flavours like strawberry. It takes at least a generation to fundamentally change a taste pattern.
Trendy, new products are a great help though according to Ann De Jaeger: "Our soy drinks and smoothies prove that consumers and producers have found each other. In 2014 the market of plant-based food grew with 19 %. That's a tremendously fast growth. Alpro itself grew even faster than the market, with 27%. The fact that we extended our basic ingredients in 2012 is certainly one of the reasons behind our current success. Next to our range of soy-based products you'll now also find a range of very tasty products based on oat, rice, coconut and almonds on the shelves.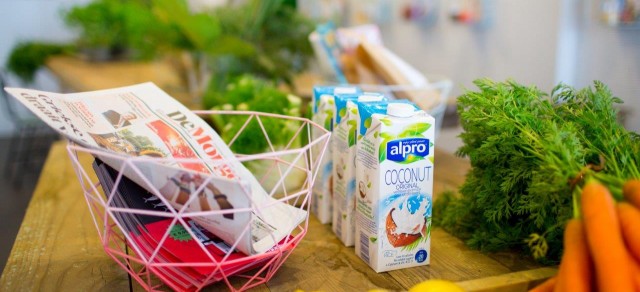 Our goal is to launch even more products on the market soon. The wider the range of plant-based products, the easier it is for the consumer to put plant-based products on the menu. In that way we can all take care of our own well-being and that of the planet!"
Feel good, do good
Not only do we want to eat tasty and healthy products, we also want to ease our conscience and don't want to endanger the future of the next generations. Ludovic Depoortere, CEO of Haystack (specialized in consumer market research) points out a significant trend. "63 % of the consumers prefer products that don't put an extra strain on the environment. The consumer is well aware that climate change is not a fairy tale invented by hippies. He is willing to contribute to a better world. Plant-based products suit him well. But to be honest, Seppe's soy ice cream proves you can only sell plant-based products if they are really tasty."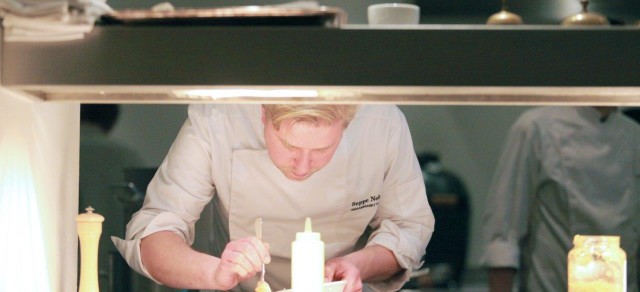 Chef Seppe turns Ann De Jaeger's and Ludovic Depoortere's theoretical concepts into a delicious main course: a slice of Belgian North Sea fish, accompanied by eight local vegetables. The dish urges Ann De Jaeger to share some new insights. "Today a large part of our beans comes from Canada – though in the meantime nearly 50% comes from Europe. That might not sound very environment-friendly, but it is. Raw materials transported by a fully laden ship result in a smaller ecological footprint compared to raw materials transported in a truck coming from France. Still, we keep thinking ahead. In collaboration with ILVO (Institute for Agricultural and Fisheries Research) we are about to introduce a business plan to Belgian farmers, which allows them to grow soy next to corn and wheat. It will enrichen their soil and provide some extra income. We are now conducting research to find out in which region soy will grow best and produce as much protein as in Canada. Those are the arguments we want to convince farmers with."
Health app
Plant-based products are to be seen as an add-on to the many tasty products that have been served in Belgium for ages. Is the consumer herbivore, carnivore or omnivore? That question is simply no longer relevant. Nowadays many consumers consider themselves flexivores, who are able to choose from a wide range and thanks to modern technology are also fully aware of the consequences of the choices they make.
According to Haystack's Ludovic Depoortere a health app will no longer be considered as some sort of rocket science in 2016. "By that time we will be able to monitor our health with an app on a smart watch. Everybody will know his or her cholesterol levels for instance. And everybody will immediately see the impact of his or her consumer behaviour."
Ann De Jaeger is a fan already. "Not only is it very easy to consult the data, you immediately know how much calories, sugar or fat you are taking in. Our understanding of our eating habits will grow tremendously."
A feast for the palate!
This understanding leads many foodies to Seppe Nobels, chef of restaurant Graanmarkt 13. The dishes on his menu are tasty ànd healthy. His kitchen staff constantly tracks the ecological footprint of the products they use. His customers have confidence in their chef and offer him the opportunity to experiment. What does Seppe serve? Seasonal and local products. Except for those who prefer plant-based ingredients only, the chef uses 70 % of vegetables and only 30 % of fish or meat. And with great success! His restaurant is always fully booked and according to Gault&Millau he owns the best vegetable restaurant in Belgium.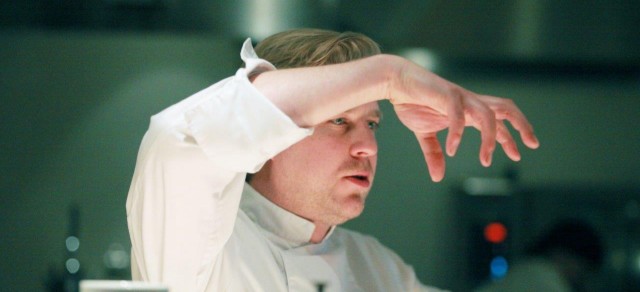 "I compose my dishes by starting with outdoor grown vegetables from this region. I prepare them using techniques that we know for the preparation of fish and meat: I put carrots or black radish on the barbecue or bake fennel in a salt crust. Some vegetables are pickled, candied or smoked. It takes some time to find out which technique is fit for which vegetable. But that's our craft: serve every flexivore a feast for the palate!"