For those of us who pick up wraps, tortillas or tortilla chips down the shops on occasion, chances are those products are made by Poco Loco. After the recent investment in the red-white high-rise warehouse, Paulig is planning a new investment in the amount of 45 million euros for the construction of an additional production facility for wraps in Roeselare.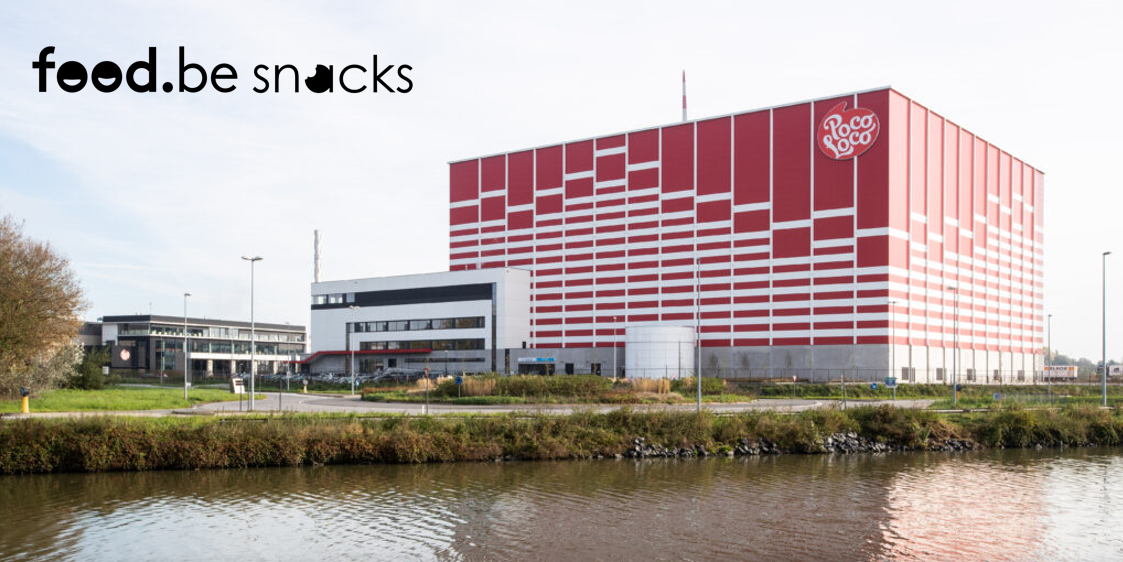 Roeselare-based export champion
Poco Loco is part of the Finnish Paulig Group and serves a regular clientele in 70 countries on all 6 continents. In the growing market for tortilla wraps, Poco Loco supplies its products to as good as all main supermarket chains across Europe. In fact, exports account for over 96% of the company's turnover.
With this investment, the company is looking to strengthen its position as the market leader in Tex-Mex in Europe and to widen its scope for innovation opportunities. Paulig operates in 13 countries and currently has 4 Tex-Mex production facilities around Europe, two of which are based in Belgium.
"The new plant is set to create a lot of new jobs. And we are continuing to invest to make sure we are able to provide this growth market with a stable and uninterrupted supply of tortilla wraps in times to come too." Explains Poco Loco Director Rogier Verkarre.
Bigger volumes with the same energy consumption
This third factory in Roeselare is to be built alongside the existing production site and the high-rise warehouse on Pildersweg. Preparations are in full swing to compile the application for planning permission and, provided everything else goes according to plan, production at the new factory should get under way in the spring of 2022.
Paulig is keen to serve as a sustainable front runner in the food and beverage industry. To this end, it has set itself ambitious climate targets. These targets and the overall impact of production operations on the climate are duly factored in when it comes to the construction of the new factory. So much so that the new factory is going to be substantially more energy-efficient than the existing plants. "This means bigger volumes achieved with the same level of energy consumption", Rogier Verkarre goes on to add.