Ever been surrounded by a million colorful, delicious macarons? In Zonnebeke, the production site of the Belgian baking expert Poppies Bakeries, it's just part of the employees' everyday setting. "By combining the craft of traditional baking with the know-how of large-scale production, we are really making our mark on the sector," says Gudrun Lefevere, Product & Marketing Manager at Poppies Bakeries.
Deep-rooted craftsmanship
The story of Poppies Bakeries originated in the 1970s, with two bakers selling traditional Flemish pastries and cookies to locals. The company certainly has come a long way since then. By understanding the artisan bakery principles and finding clever ways of scaling up, it turned into an impressive corporation over the years. Now, Poppies Bakeries is known as a trusted supplier for private labels and own brand sweet bakery specialties.
Gudrun: "All our sweet bakery products feature that iconic familiar taste for which Poppies Bakeries is renowned. The secret recipe for this success is our strong focus on food quality and food safety and our thoughtful selection of high-quality sustainable ingredients without compromising on taste. Now, it's time to innovate again, and put a focus on producing our products in the most sustainable way, like coconut cakes or other classic products, such as eclairs or cream puffs." 
Poppies Bakeries produces a whole array of delicious bakery specialties: in ambient, the company offers biscuits, cakes and pastries such as puff pastry slices, Swedish oatmeal cookies, coconut cakes, jam and brownie slices and waffles. In frozen, it offers a big range of desserts such as cream puffs, eclairs, macarons, donuts and many different assortments. Of course, producing on a large scale is never without challenges. Gudrun: "Due to the scarcity of certain ingredients like cocoa or sunflower oil, and strong fluctuations in prices of basic raw materials like butter, we've had challenging months, but we're managing."
 
"We're constantly redefining our recipes, using less salt, less sugar, less E's, providing gluten-free options, and so on." Gudrun Lefevere, Product & Marketing Manager at Poppies
On a product level, Gudrun believes that it's Poppies Bakeries' duty to keep on reinventing its classic products in order to adjust them to consumer needs as much as possible. 'We're constantly redefining our recipes, using less salt, less sugar, less E's, providing gluten-free options, and so on."
Innovation at the heart of the company
To keep growing, Poppies Bakeries is focusing strongly on innovation. Gudrun: "We're investing a lot in streamlining our production line. From automation to new machines, the aim is to give as many people as possible the opportunity to enjoy our traditional recipes. We are very proud of our new macaron line. It is quite an achievement: in 24 hours, we're now producing about one million macarons. Macarons used to be a luxury delicacy. By upscaling, we're helping to make these treats accessible to everyone."
"We're producing a million macarons a day, making a luxury delicacy accessible to everyone."
Gudrun Lefevere, Product & Marketing Manager at Poppies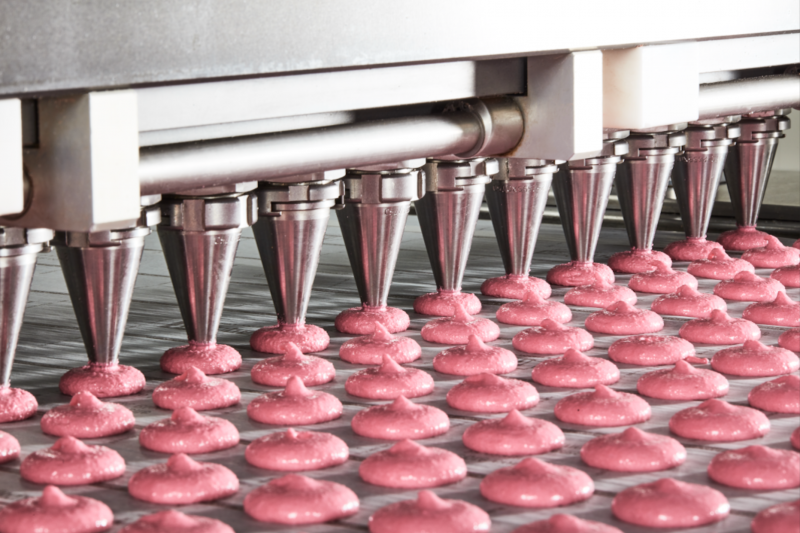 Innovating also means adapting your production to market demand. Poppies Bakeries is therefore putting more focus on retailers' in-store bakeries. "More and more people expect to get great, fresh bakery specialties at their retailers'. That's why we're perfecting products like donuts: they come in a whole variety of toppings and fillings and can be defrosted just in time. The same goes for other Belgian favorites, like creamy eclairs or smooth profiteroles. Of course, we're also innovating at a product level. We're producing more and more gluten-free or vegan products to adapt to the changing dietary needs of consumers."
---
Poppies Bakeries in a nutshell
 
Over 1,000 employees and 14 bakeries spread across Europe and the USA. 
5 product categories: biscuits, cakes & pastries, macarons, frozen desserts and American bakery products
Most products sold as private label, to retail, food service and industrial partners
Offered in more than 60 countries worldwide
Different logistics channels: ambient, frozen and fresh
Recent focus: high-quality delicacies for in-store bakeries of retailers
---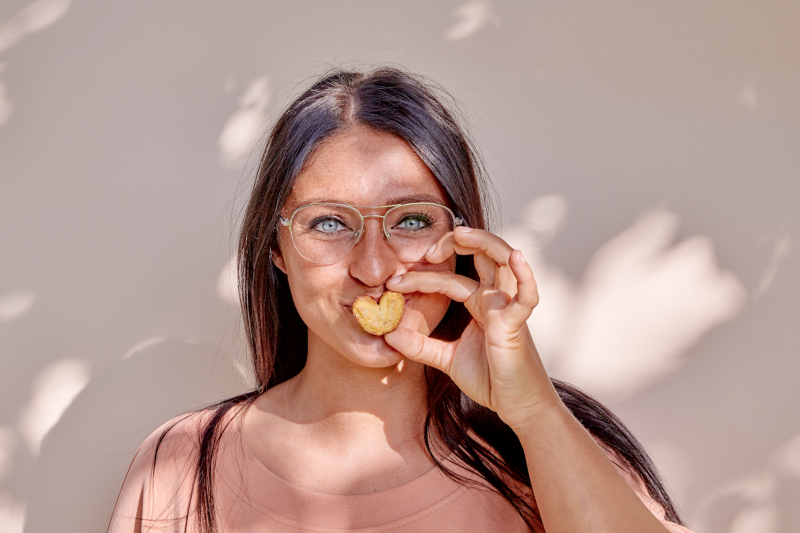 A sustainable future
Producing in a sustainable way is a major focal point at the company. "Following in the European Union's footsteps, we developed our own Popppies 'Green Deal', in which we set ourselves short-term and long-term objectives to ensure our activities would have a sustainable impact on people, planet and product. Basically, we're looking at improving every single aspect of the supply chain, like using sustainable ingredients, choosing recycled materials for our packaging, limiting our carbon footprint, reducing water use at our production sites and smart waste management," Gudrun adds. 
Want to read more about Poppies Bakeries' sustainability efforts? You can find the report on the company website!
"Right now, we want to increase our presence in growing markets like Scandinavia, the USA, Asia and the Middle East," Gudrun continues. "We're optimistic that we will succeed, despite the need to tackle issues like the scarcity of resources. Whether it's taking steps for more sustainability, optimizing our value chain worldwide or further improving our operational excellence – our people are up to the task.