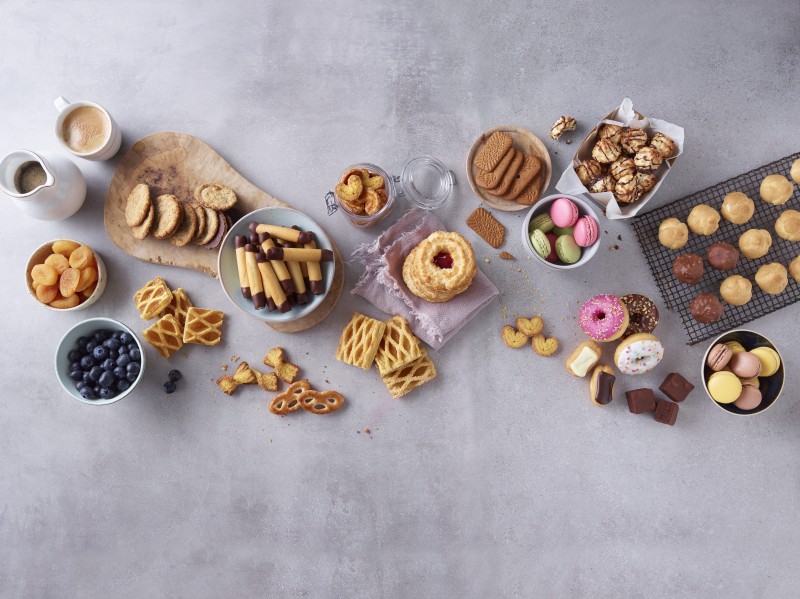 The spirit of Poppies goes all the way back to a small-town artisan bakery in Ypres in the 1930s, where Master Baker Popelier laid the groundwork for an authentic bakery tradition. It wasn't until the next generation started producing the delicacies on an industrial scale that Poppies grew into the global business it is today. The world has changed a lot since those early days, but the original idea of Master Baker Popelier is as strong as it ever was: to select the finest ingredients, offer the best taste, and bring people together for a sweet moment of indulgence.
Where tradition meets innovation 
Honest, authentic and tasteful products are what customers have come to expect from Poppies. Some of those products go all the way back to the beginning, such as the éclairs, cream puffs and the traditional biscuits. But that isn't to say that product innovation isn't an important topic at Poppies – to the contrary.
The company's in-house product development team is always on the lookout for new trends and opportunities. Take the palm oil free donuts, developed with the hot topics of health and sustainability in mind. Gluten free desserts and desserts with less sugar are other health-driven product categories.
And of course, the company happily plays into the major trend of today: convenience. With playful mini-formats and smaller packaging, customers can now enjoy their daily dose of indulgence on the go. Combining pastries and small desserts in colourful assortment packaging is another way to add innovative products to the product range.
Finally, taste plays a prominent role in product innovation as well. An éclair with raspberry flavour or innovative versions of all-American favourites - donuts, chewy cookies and brownies – are just some of the products Poppies gets creative with.
Pastries made with passion and patience.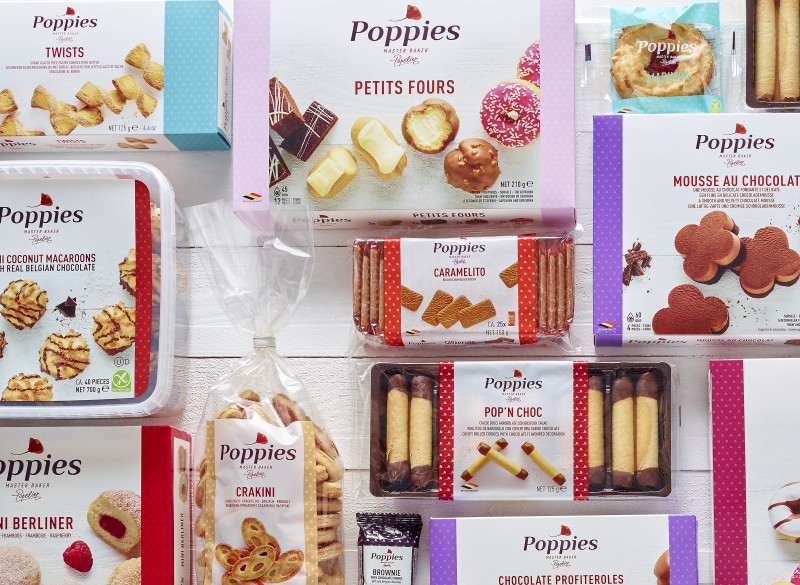 The future is sweet
The downtown bakery has come a long way and has grown into a force to be reckoned with in the pastries industry. The family business has grown into a mature organisation, with a whole new generation of managers ready to take the helm. Industrial, logistical and business processes are being optimised continuously and, where possible, automated.
With 11 production facilities and sales in 57 countries, the company is on an ambitious journey to further growth and an ever sweeter future.