Hip, hip, hooray to Raffinerie Tirlemontoise! Even 185 years after its birth the products of Raffinerie Tirlemontoise are still an established value in our kitchens. From its early years, the refinery was a pioneer in industrialization, but also in social affairs. We also owe it the invention of the hard sugar cube. Below is an overview of all the pioneering work done over the years.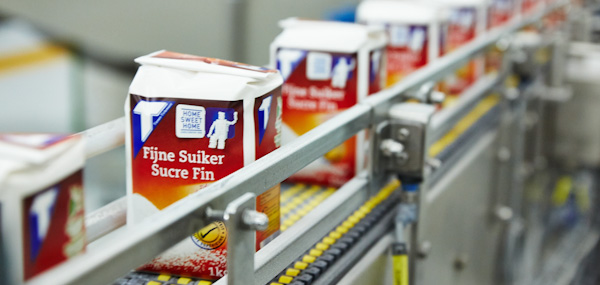 Pioneer in innovation and social work
The Raffinerie Tirlemontoise was created in 1836. Towards the end of the 19th century, the factory grew into a medium-sized company. Through various technical improvements and innovations, the total annual production of refined sugar in Tienen rose from 7,000 tons in 1894 to 62,000 tons in 1913. The company also began to export sugar at this time and took over other Belgian sugar factories.
After the Second World War, the sugar refinery continued to provide important innovations in the sugar industry. For example, the company was involved in the improvement of seed selection and the optimization of beet cultivation. The company also did pioneering work in the social field. Long before the law was passed, Raffinerie Tirlemontoise introduced the principle of paid leave and limited working hours to eight hours a day.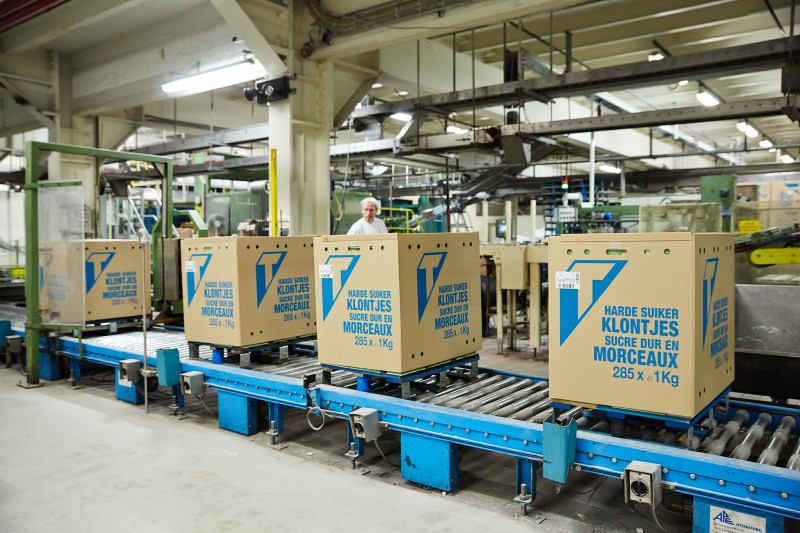 The hard sugar cube, a Belgian invention
At the beginning of the 20th century, worker Theophile Adant came up with the idea of making a hard sugar lump. Before that, only soft sugar cubes existed, in the way the French make it. Geert Van Aelst, marketing director of Raffinerie Tirlemontoise explains: "If you order a cup of coffee in France and add a sugar cube, you will find some residue at the bottom. The hard version, on the other hand, melts away completely. The latter are very popular in Belgium. Moreover, Raffinerie Tirlemontoise is the only company that makes hard sugar cubes using a special technique. We treat the sugar at a certain temperature and humidity."
Every day, 15 million pieces of hard sugar cubes roll off the conveyor belt. "In one year, this amounts to a production of 10,000 tons of cubes," Geert says. A high number, yet Raffinerie Tirlemontoise used to have a higher demand. This demand has decreased over the years, with the rise of diet culture. To make that many lumps, 1.2 million tons of beets are processed each year. "To give you an idea: from one beet you get about 30 sugar cubes," Geert concludes.