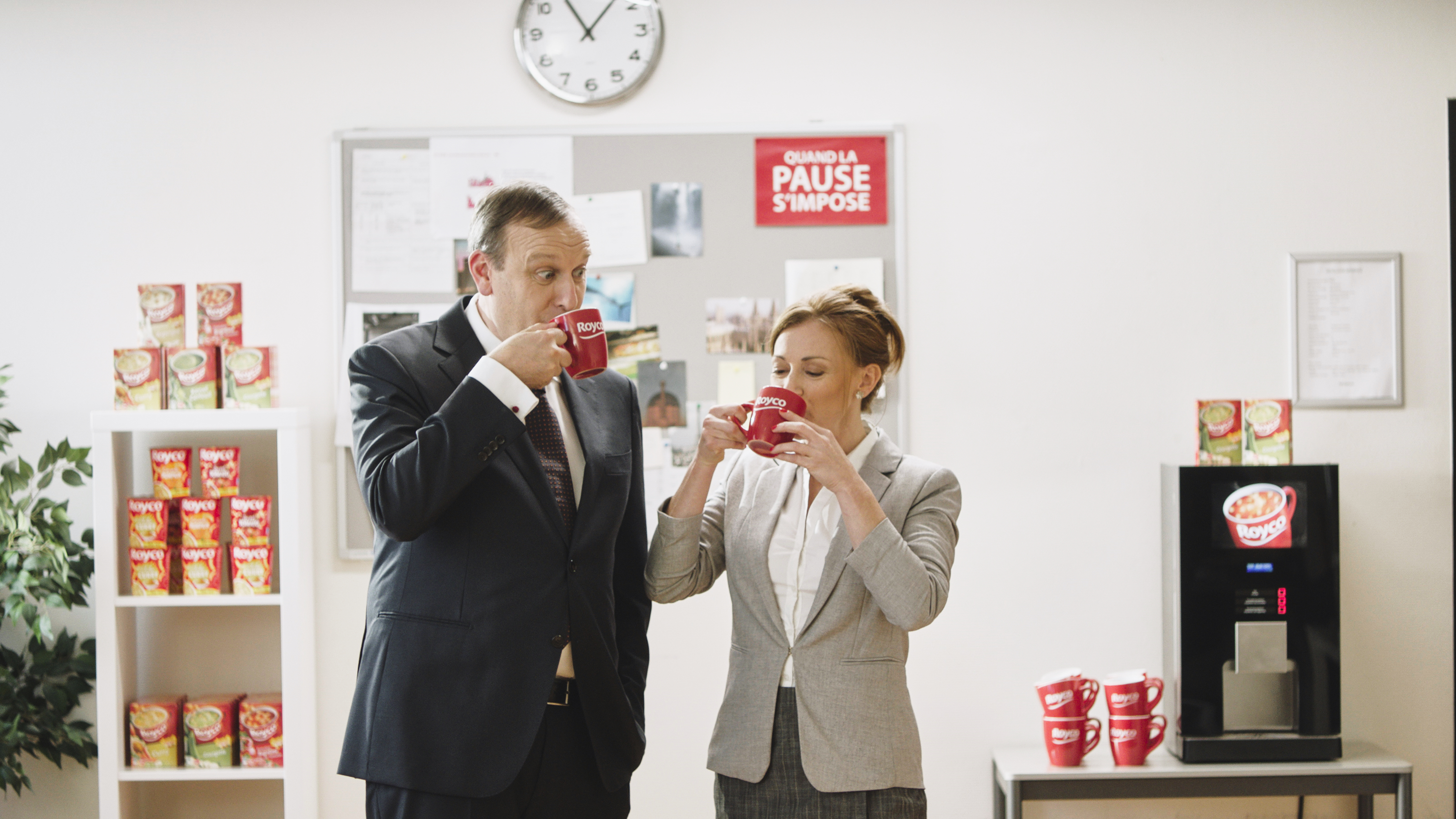 When you think of instant dry soups, you think of Royco. The company has been the leader in its market segment for a long time. The success story of Royco soups boils down to a couple of things, but one of the most important factors has always been: staying in constant touch with the wants and needs of their local consumer.
Taking a break made easy
With the help of monthly consumer panels, Royco delivers delicious products that cater to the market of the busy consumer looking for great taste and convenience. Making sure people can take the time to enjoy their break, with instant soup in the flavour of their preference, has always been the prime aim of Royco.  
The way people prefer to drink their soup is largely defined by their culture. Royco caters to the Belgian and French market, and makes sure to satisfy local customers by investing in extensive customer research during every step of the process.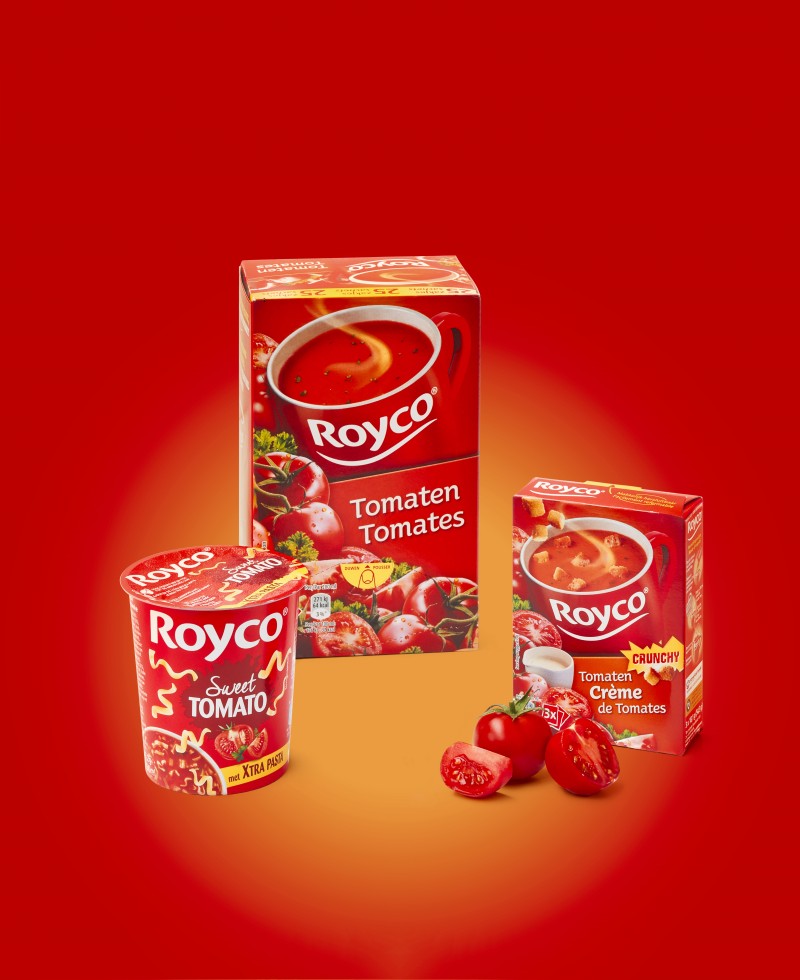 Just add water
Providing a healthy and tasty snack, without the hassle is at the heart of Royco's concept. To make this even more convenient, Royco is constantly on the lookout for solutions. One of their recent and most popular innovations has been the cup, a great way to enjoy a soup enriched with pasta by simply adding water. Just wait for three minutes for the pasta to soften, and you have a filling soup in a convenient cup.
As part of Continental Foods, where local brands prosper, Royco makes sure that consumers keep in touch with local products. Belgians like their tomato soup with meat balls, while the French love the taste of different cheeses in their soups. Royco delivers with the best taste for these specific markets.
Quick, simple and healthy
Royco is always looking for ways to improve on their successful products. Not only by making them more convenient, but also by making sure their customers are able to thrive by using them.
The research and development departments of Royco put in a lot of effort to keep salt levels as low as possible without compromising on the taste that makes these soups famous.
By using natural preservatives and locally grown produce, they make sure that consumers are able to enjoy this great product even more.
The result is a cup of comfort and convenience that can make your well-deserved break even better.