Once upon a time, there were two student-chefs. As they were discovering their culinary talents at the reputable Ter Groene Poorte gastronomic school in Bruges, they also happened to discover each other. Fast forward a couple of years and the passionate couple Dieter and Saskia Callewaert founded their very own culinary company: Sadie-Toast. What started as a small factory for classic appetizers, has grown over the years into a flexible facility for the production of chilled and frozen tailor-made appetizers, ready-to-eat-products and small snacks.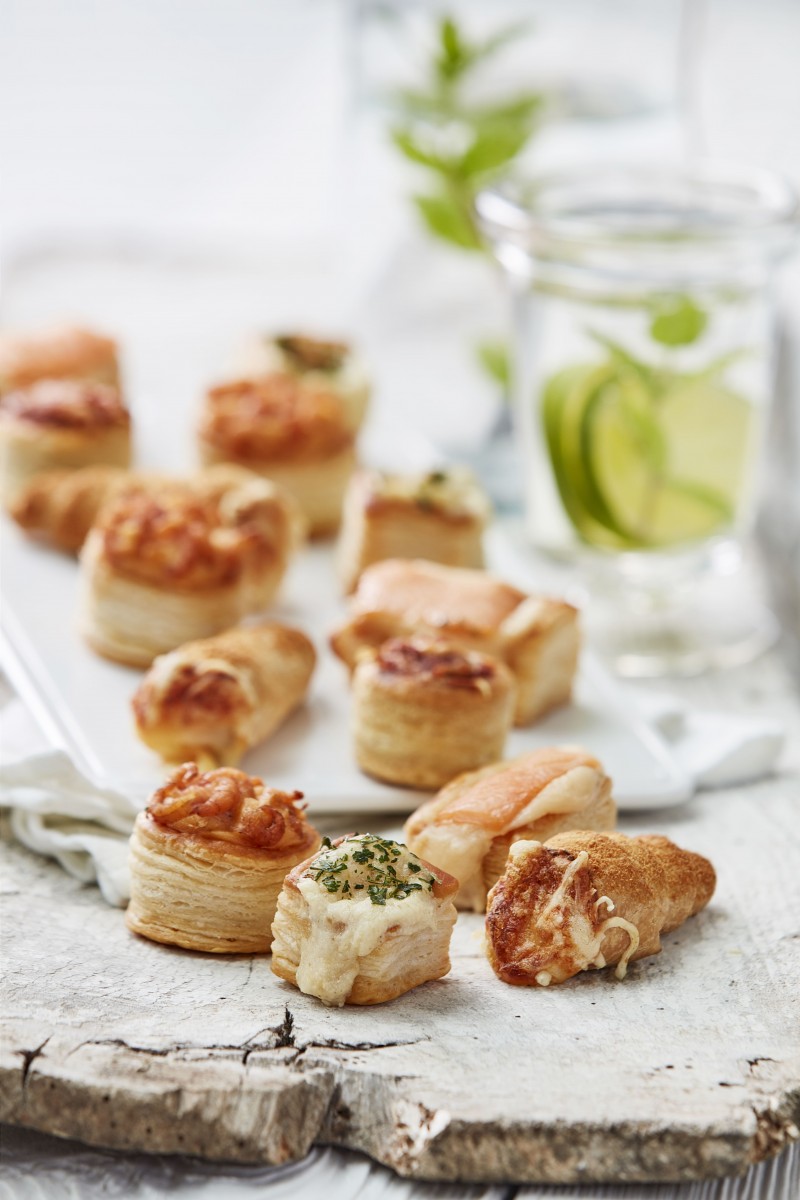 Creating endless possibilities
Serving a wide customer base including retailers, foodservice and catering, Sadie-Toast specializes in creating custom-made novelty appetizers. Continuous product innovation is at the core of the family business' competences. Because of the in-house culinary expertise, recipes are developed internally and presented to the customers, who then in turn provide their input.
The result? Creative, high-quality food products, often unique in their kind. An ordinary sausage roll is turned into a delicious and authentic snack. Traditional appetizer cups are transformed into attractive and fun coloured cups. The sweet Belgian dessert, a waffle, becomes a savoury treat with all kinds of delicious toppings.
Adding value to appetizers
But it's not just the company's creative capacity that sets it apart from its competitors. It's also its ability to bring high quality to the table. A lot of companies are only just now adjusting their production to demands of customers to reduce salt, sugar and artificial additives to food products. Sadie-Toast, however, has adhered to a philosophy of pure and fresh ingredients all along. Homemade sauces and fillings without artificial flavour enhancers is what keeps customers coming back.
All of Sadie-Toast's products are of the highest quality, and the company complies with the strictest regulations in the food industry (BRC, IFS, RSPO).  
The steady growth of the company also means consistent investments in innovative infrastructure. The classical stove by which Dieter and Saskia may once have been stirring in their pots has long been replaced by kettles with a capacity of up to 300 kilograms per batch. And as Sadie-Toast adapts their machinery and expands its production site, it is also gearing up for taking their delicious appetizers abroad.
Small snacks, great taste.