What's between your... waffle? Our Belgian food is appreciated worldwide. Yet each country has its own taste preferences and through innovation our companies respond to this, such as waffle producer Avieta. Hervé Bataille, Sales & Marketing Director: "In the US, people like to eat sweet and salty at the same time. This is why Avieta markets the 'Sliced waffle': a Liège waffle cut in half, good for both sweet and savoury preparations."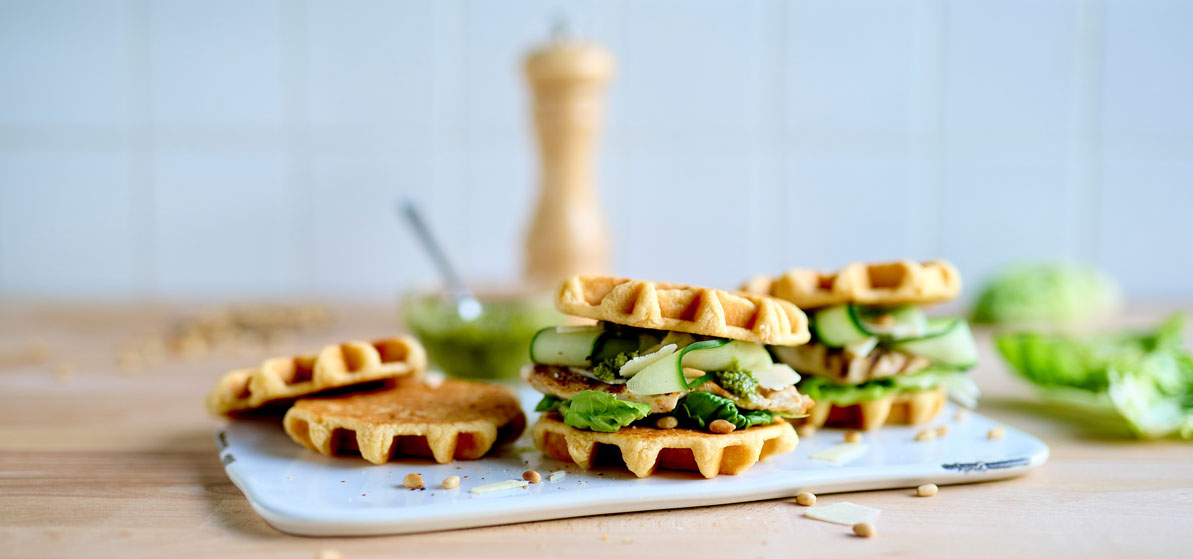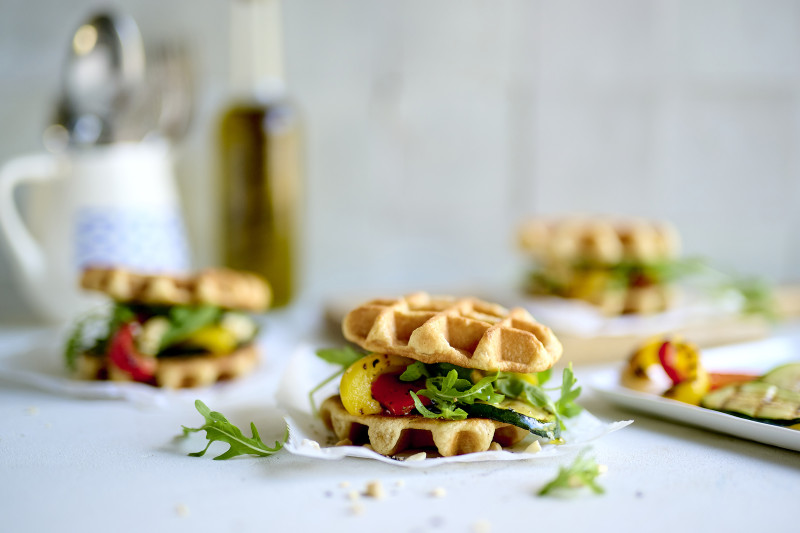 Waffle 2.0
"The waffle market is relatively traditional and we wanted to change that. At food fairs, we are asked about our latest innovations by visitors," says Hervé Bataille, Sales & Marketing Director at Avieta. The 'Sliced waffle' was developed after working with a restaurant business partner to replace hamburger buns with waffles. 
Hervé: "Internationally, consumers do not necessarily eat the waffle the way we do in Belgium. In the US, for instance, people like to eat sweet and salty at the same time. Our R&D team set to work and developed a waffle that met the necessary taste preferences. The 'Sliced waffle' is a Liège waffle cut in half, suitable for both sweet and savoury preparations. The waffle contains no dyes, preservatives and serves as an alternative to the classic roll. Currently, the product is made for large restaurant chains. In a second phase, it will be available in supermarkets."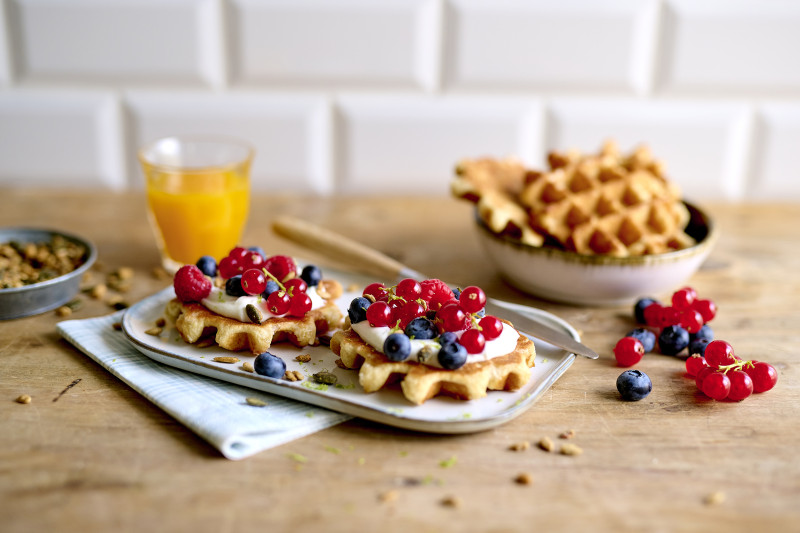 Betting on innovation and exports
For more than 80 years, Walloon family company Avieta has been baking top-quality Belgian waffles. Since the very beginning, Avieta has worked with a team of artisan bakers. Over the years, the company developed its own know-how through a combination of traditional Belgian recipes and high-quality ingredients. The R&D team is ready to give traditional recipes a new touch. 
The family business continues to grow thanks to innovation and exports. In 2021, Avieta opened a new 15,000 m² factory in Vinalmont, a municipality in the province of Liège. The investment accounted for about 40 million euros. "We continue to invest and commit to growth, despite successive crises. Today, exports account for more than 90% of our turnover, representing around 50 million euros," Hervé said.