To create delicious food products, you need a harmonious combination of ingredients. That's where Solina comes in, with customized savoury ingredient solutions that excel in culinary taste, functional performance and enhanced nutrition. The company is a preferred partner for players in various segments of the food industry, from meat, ready meals and savoury snacks to vegetables and (plant-based) new protein food. Because Solina covers many dimensions of food, making it delicious, nourishing, sustainable, affordable and convenient, its purpose is simple: 'making food matter'.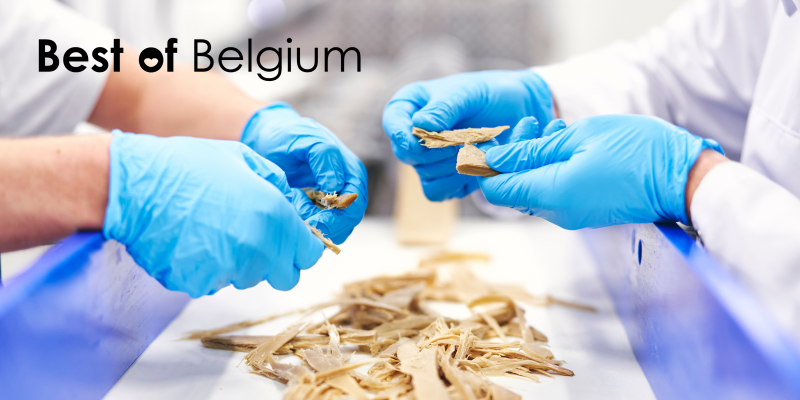 Tackling the food challenges of tomorrow
Solina is a trusted partner in the development chain of food products. "We serve our customers with end-to-end expertise to generate customized food solutions, including a versatile set of services", Alexander Wyckstandt, Group Communications Manager at Solina, explains. "That means we assist our customers by means of an extensive value chain: market intelligence, raw material sourcing, regulatory, supply chain, R&D, culinary support, logistics, etc. No matter the question a customer throws at us, our team of food scientists, chefs, nutritionists and other experts is ready to take on the challenge."
In fact, during the COVID-19 pandemic, Solina applied that expertise to create a new, proactive programme for its customers: TOMORROW. Alexander: "With TOMORROW, we zoom in on market evolutions, food trends and consumer insights. Based on that, we then collaborate with our customers to spot opportunities in their specific field. Together, we conceive new concepts. For example, creating products that simultaneously meet several requirements such an improved Nutri-Score, BIO, clean-label, allergen-free, vegan etc. And no matter what requirements the challenge includes, we will always champion taste. Taste is king, then, now, always.
 
"The TOMORROW programme is all about spotting opportunities and co-creating new concepts with our customers."
Alexander Wyckstandt, Group Communications Manager at Solina
 
NEXTERA: same Solina expertise, but plant-based
In addition to Solina's strong reputation as a partner for the savoury industry, the company is currently branching out into plant-based food as well. To that end, Solina has created the brand NEXTERA: a branch with a dedicated team that focuses specifically on creating customized vegetable ingredient solutions for a complete plant-based food concept.
"With NEXTERA, we want to conceive next-level plant-based foods offering the ultimate combination of taste, texture, nutrition and visual appearance", Alexander shares. "Our goal is to enhance the performance of plant-based products to an extent that every single consumer experiences delight in new protein food. Therefore we are continuously exploring the globe for new vegetable ingredients. The strength of NEXTERA is the fact that we are not committed or tied to a specific protein. We are completely independent when it comes to ingredient selection, as well as on processing technologies. In our pilot plant in Eke (Belgium), we apply different extrusion techniques to develop any vegetable protein base or prototype. This enables us to transform nearly every dish into a plant-based variant."
The plant-based approach is identical to Solina's tried and true way of working. Jo Verheye, Sales Manager B2B Central Europe: "We assists our clients through the entire development process: advising and supporting on raw material selection, concept scoping, processing technology, ingredient solutions etc. to eventually come to a final new protein food concept excelling in taste, texture, nutrition and visual appearance."
Belgian flagship of an international fleet
The TOMORROW programme and the new protein food branch NEXTERA clearly showcase Solina's agility and hunger for innovation. According to Alexander, the company's 'glocal' – a combination of 'global' and 'local' – character is a true asset in its customer-centric approach: "Through the years, Solina has grown impressively both organically and through mergers and acquisitions. This has resulted in a decentralized structure that leverages from an international organization - think centralized recipe management, contingency plans etc. – but simultaneously preserves our local proximity. Our local R&D, ability to cater to local tastes and customer service are valued highly by our clients."
"The company's 'glocal' character is a true asset in its customer-centric approach."
Alexander Wyckstandt, Group Communications Manager at Solina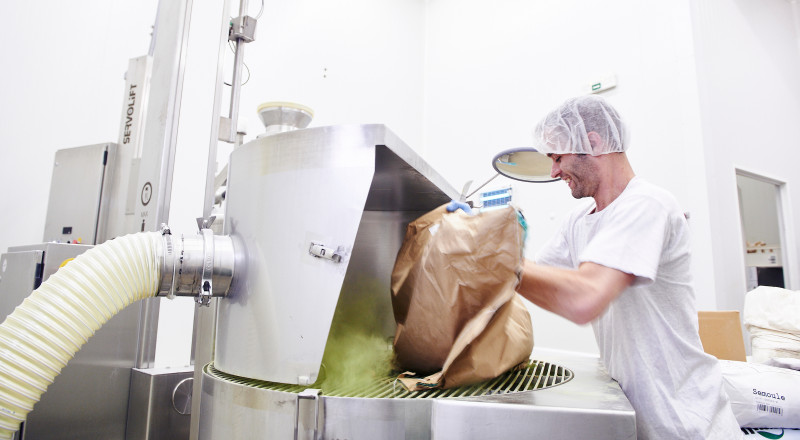 "Think of Solina as an agile flotilla being able to quickly react to customer demands. Each ship has its own strengths, but they all follow the course set out by the mother ship. The Belgian ship, for example, is the group's centre of excellence for everything plant-based and one of the main drivers of export, particularly to emerging markets such as Turkey. Russia, Poland and Ukraine are also served from Belgium, as our contacts there have come to rely on the superior quality of our products. Quality, knowledge and connections – that's what it's all about.", Jo Verheye, Sales Manager B2B Central Europe at Solina, concludes.
"Quality, knowledge and connections – that's what is all about."

Jo Verheye, Sales Manager B2B Central Europe at Solina