From Kasteelbier Rouge, a dark beer with cherry notes, to strong blonde Filou or chocolate- and coffee-infused Barista: Kasteelbrouwerij Vanhonsebrouck caters to different beer lovers across the globe. With Kasteel USA, the brewery will be increasing its American efforts as of late November 2020, sustainably and with an eye for innovation – true to the Kasteelbrouwerij Vanhonsebrouck way.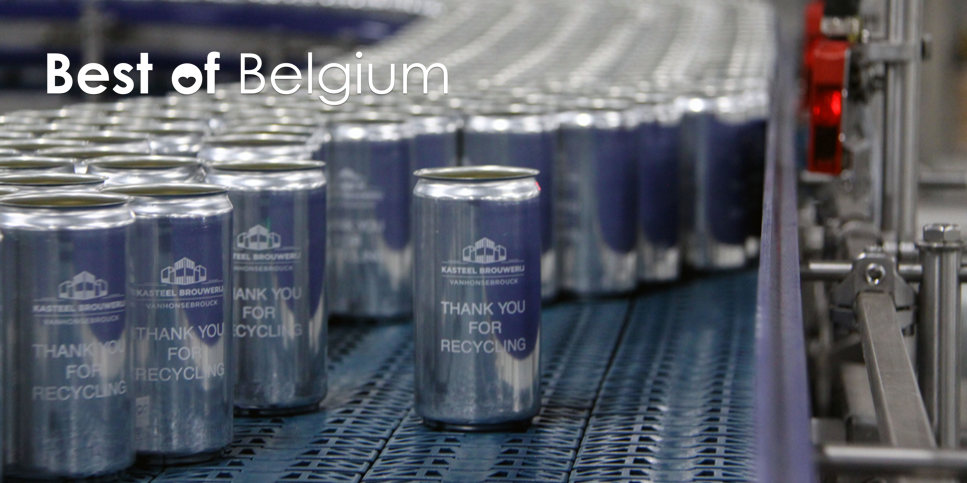 First, we take Manhattan – and the entire USA
To serve the American market even better, Kasteelbrouwerij Vanhonsebrouck invested EUR 4.4 million in a fully automated canning line. "Our goal is to introduce our quality Belgian beers to the broadest possible audience, in both the retail and the hospitality industries," junior CEO Michiel Clyncke explains. "That's why we made the strategic choice to export our beers in cans. They're easier to cool and transport, and are fully recyclable. Most importantly, cans are easier to recycle than glass bottles."  
To conquer the USA, Kasteelbrouwerij Vanhonsebrouck is holding nothing back. In addition to their Belgian top seller Kasteelbier, the family brewery is also exporting their Bacchus and Barista ranges. "We're particularly proud of our Barista beer – which offers notes of chocolate and coffee – as it combines all the best that Belgium has to offer. The only thing missing is a side of Belgian fries!" Michiel laughs.
The USA isn't the only export market for Vanhonsebrouck brewery. Michiel: "Belgium remains a very important market for us, but our beers are also enjoyed in Asia, Israel and Russia. Belgian beer is perceived as a stamp of quality there. The 'Belgian' label triggers their curiosity, and the delicious taste and outstanding quality have them coming back for more."
"Our Barista beer, with notes of chocolate and coffee, combines the best of Belgium. The only thing missing is a side of Belgian fries!" Michiel Clyncke, junior ceo at Kasteelbrouwerij Vanhonsebrouck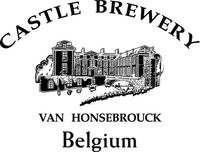 Sustainability at the core
Sustainability and innovation aren't just key in Vanhonsebrouck brewery's US expansion strategy: the entire company is permeated by these two values. "We are the first specialty beer brewery in Belgium with its own in-house bottling, barrel and canning lines." It was a conscious decision, according to Michiel: "We want to be ready to serve any market at any time, and we want to be able to do so sustainably. That's why we invested in water and heat recuperation technologies wherever possible."
When sourcing raw materials and selecting partners, sustainability remains an important criterium. Michiel: "From our can partner BAL to Feys, the print company that provides our sleeves and our packaging partner Smurfit-Kappa: each of them cares about sustainability as much as we do. Thanks to them, we are the first player in the market that works with 100%-recyclable PET foil and has retail units that are fully packaged in cardboard, for example. We believe that's the way forward, and we want to start that journey today."
"We are the first specialty beer brewery in Belgium with its own in-house bottling, barrel and canning lines." Michiel Clyncke, junior ceo at Kasteelbrouwerij Vanhonsebrouck
Pulling together with partners
Vanhonsebrouck brewery works together with its partners through the good times and the bad. "We want to create win/win situations whenever possible and help our partners if we can," Michiel explains. "So, when the coronavirus hit, we visited all hospitality businesses affiliated with us in Belgium, the Netherlands and France to provide them with free cans to add to their customers' take-away meals. In other countries where we didn't have our own sales personnel, we tried to offer as much support as possible through flexible payment conditions. We're all in this together: by supporting their businesses, we build a stronger foundation for ourselves as well."
It's clear that Vanhonsebrouck brewery has big aspirations. "Since moving to our new location in 2016, we've grown by 42%. Growth is the main focus of each employee. From line worker to HR or marketing manager: everyone knows the goals and the numbers. The entire team is extremely motivated to reach our ambition of ending the year with a positive growth rate – and I firmly believe we will."