The Belgian food industry thrives on exports. So much so that in 2021 foreign sales went up by no less than 12% compared to the previous year, representing 30 billion euros in turnover. "Some of our food companies were badly hit by the corona pandemic, but they are back… and then some. Our exports in 2021 went through the roof. The world is clearly smitten with our Belgian food", Carole Dembour comments. Carole is the chief economist at Fevia, the trade association of the Belgian food industry. Ably assisted by Carole, we delved into the data. In what follows, we have compiled the most salient numbers for you.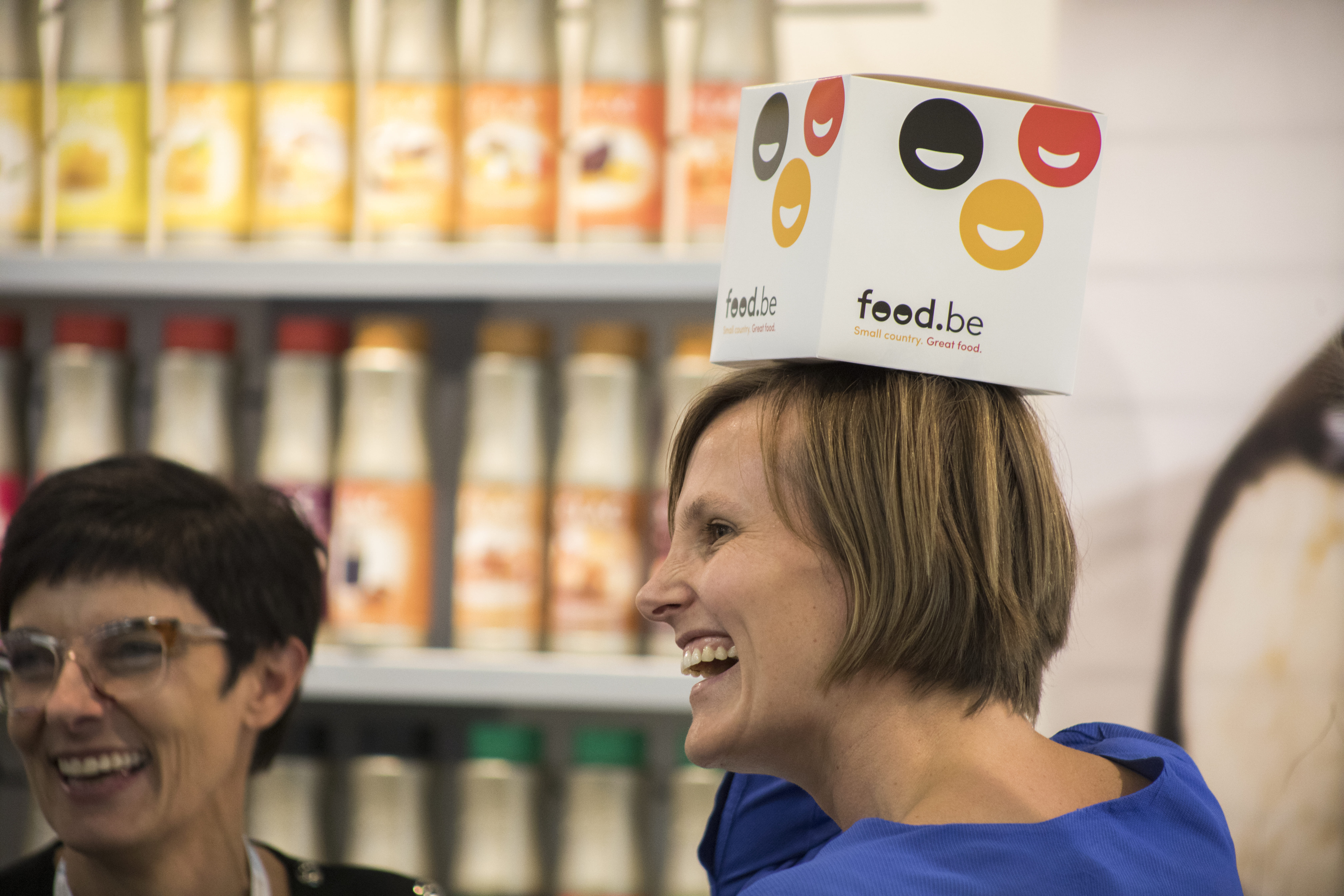 53% of our exports go to our neighbouring countries
There is a time-honoured Belgian proverb that says: "Beter een goede buur dan een verre vriend" (A good neighbour is worth more than a distant friend). Well, it certainly turns out our neighbours are potty about our food and drink! "The Belgian food industry's exports mainly go to countries inside the European Union and our neighbouring countries in particular. France, Germany and the Netherlands account for 53% of our total exports. Dairy products, beverages and meat especially are seen to go down a treat in these countries," Carole explains. The top 5 is rounded out by the United Kingdom and Italy.
 
Exports to the UK rose by 36%
Brexit or no Brexit, the Brits remain enamoured with Belgian products. Even against the background of all the challenges and uncertainties Brexit brought for food companies and their customers alike, trade between Belgium and the UK has continued unabated. Belgian food and drink exports to the UK went up by 36% in 2021, in spite of Brexit. 
Our top 5 overseas export destinations
Overseas exports, meaning exports to countries outside of the European Union and other than the United Kingdom, witnessed a distinctly sharper rise in recent years. "Our main export markets are the United States, China, Japan, Russia and Norway, all of which were affected worse by the corona pandemic. Which is exactly what makes their rebound in 2021 - by an impressive 12% - all the more remarkable." 
"Yes, that's right: Russia. It may sound paradoxical, but before the war in Ukraine, our exports to Russia amounted to 180 million euros in turnover. Especially demand for Belgian beer, water, chocolate and biscuits stood out. In light of the international tensions, the tide has since turned against Russia. Forcing our food companies to seek out different markets out of necessity. However, the same applies in equal measure to other industries and in other countries."
Frozen vegetables, chocolate & dairy products head up the popularity leader board
Of course we are all aware that our food and beverages enjoy worldwide renown for their quality and their strengths in the areas of innovation and sustainability. But exactly which of our products go down an absolute storm in which country? "In descending order, the best-selling Belgian export products in overseas markets are frozen vegetables, chocolate, dairy products, beverages and biscuits."
Below is the top 10 of the main product categories of our overseas export destinations:
Beverages: US, China, Russia
Chocolate: Japan, Canada
Meal and malt: Norway
Vegetable preparations: Australia, Saudi Arabia
Cereal preparations: South Korea
Dairy products: Indonesia