A beer should of course be accompanied by a snack. And by preference a snack that is balanced and environmentally responsible. Val-Dieu was the first Belgian brewer to launch crackers based on the brewer's beer draff, a residual product from the brewing of beer.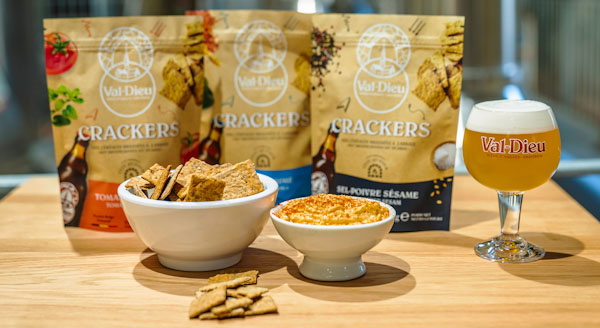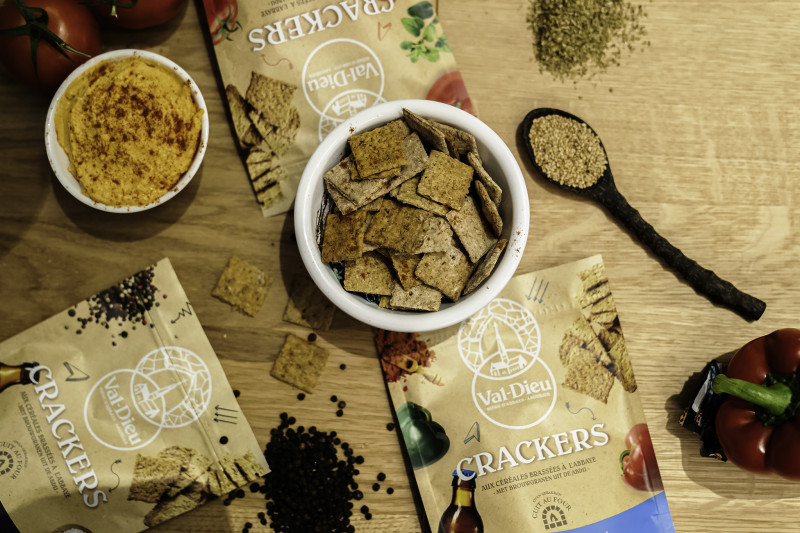 A balanced and circular snack
Mid-September, Brasserie Val-Dieu proudly presented its renovated and highly technological brewery. And it had an extra surprise up its sleeve: "At the same time, we unveiled our latest product innovation, crackers made of beer draff. This makes us the first brewery in Belgium to bring crackers onto the market," says commercial director Lionel Delbart. 
"It is a way to reuse residual products from beer. The valorisation of beer draff has been used for years for cattle feed and not nearly enough for human food. The crackers contain 37% beer draff."
Chock full of protein
Besides the circular aspect, the crackers contain a lot of nutrients. "The crackers are rich in fibre and protein, contain hardly any fats and are also low in calories. In short, a balanced snack or snack with apero," says Lionel. Currently, the crackers come in three flavours: tomato oregano, smoked paprika and salt and pepper with sesame.