Belgian food and beverages have been increasingly popular in recent years on foreign markets, where consumers are keen to enjoy premier quality products. In Saudi Arabia, the United Arab Emirates, and by extension the entire Gulf region, our foodie delights are going down a treat. Fasten your seatbelts, ladies and gentlemen: we are taking you on a whistle-stop tour around the Gulf region, where we will highlight the current trends and tell you exactly which opportunities are ripe for the picking!

Gulf region imports 85% of its food and drink
The United Arab Emirates and the other countries that are members of the Gulf Cooperation Council (Bahrein, Kuwait, Oman, Qatar and Saudi Arabia) are an appealing market for food exporters. Over the 2015 to 2020 time frame, exports to the Gulf region went up by 57%. Why? The climate, limited water reserves and the lack of farmland mean the GCC countries import no less than 85% of all their food products. Saudi Arabia and the United Arab Emirates in particular have huge potential. In just 5 years' time, exports rose by 50% and 26% respectively, accounting for 148 million and 94 million euros in sales. 
This growth is driven by a rising and affluent population and a growing number of holidaymakers. The Gulf region is home to people of 190 nationalities. "The residents come from every corner of the globe, including India, Pakistan, Bangladesh and the Philippines, with each culture having its own culinary preferences. This is precisely what makes this market so appealing", explains Kris Put, Flemish Economic Representative with Flanders Investment & Trade, the Flemish agency that supports businesses in Flanders in their international trade ventures.
Find out how SME Fairy Chocolates is enchanting the Middle East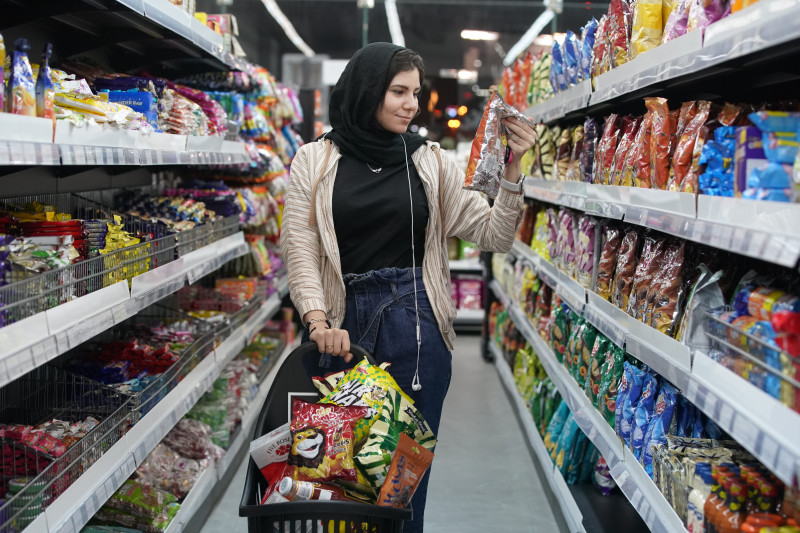 Food trends in the Middle East
The high number of people suffering from lifestyle diseases such as obesity and diabetes makes for a growing interest in balanced (organic) foods and ingredients. Anja Heinen, Trade & Investment Commissioner of the Walloon and Brussels export agencies Awex and hub.brussels: "From 2019 into 2020, demand for balanced and healthy foods went up by 5%, organic foods rose by 9% and "contains no ..." foods by as much as 10%. The drinks market is expected to expand by 9% per annum between 2020 and 2025. The potential largely resides in the functional beverages, including probiotics drinks. Online sales of health supplements and vitamins too went up by a staggering 200% just in 2020."
Gulf region and Belgian food: the perfect match
The considerable number of expats living in the Gulf region, people with busy lifestyles and an increasing number of dual-earner households are pushing up demand for packed foods. Conscious consumers are discerning and want to know where their food comes from.
"The announcement that food safety rules are to be tightened is an absolute world first. Combine the importance attached to food safety with the rising demand for balanced foods and this takes you straight to Belgian food and beverage producers almost by default. The reason being that we comply with the strict food safety standards and we are quick to act in response to trends. In other words, the perfect match", Kris Put goes on to explain.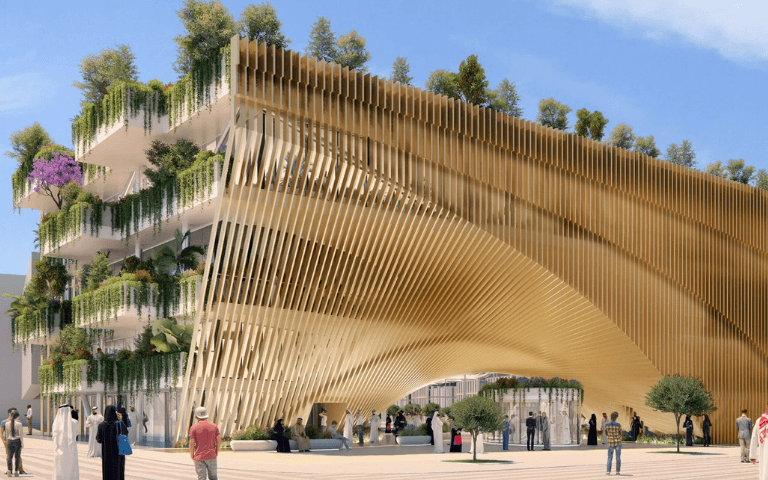 Looking forward to the Dubai World Exhibition
From 1 October 2021 through 31 March 2022, Belgium is taking part in the World Exhibition which is being held in Dubai. Attracting no fewer than 20 million visitors from every corner of the globe, the Belgian pavilion is certain to prove the place to be to showcase our wonderful Belgian products. Fancy going? Be sure to come and try our Belgian food and drinks at the restaurant, the rooftop bar, the fries and waffle stalls, or the chocolate and souvenir shop. Biscuit makers Lotus Bakeries too will be regaling visitors with their famed Biscoff biscuits at their very own stand. See you at the Dubai World Exhibition!