You are an international buyer in search of great food brands from Belgium? Then check out the brand-new digital showroom on B2B platform RangeMe!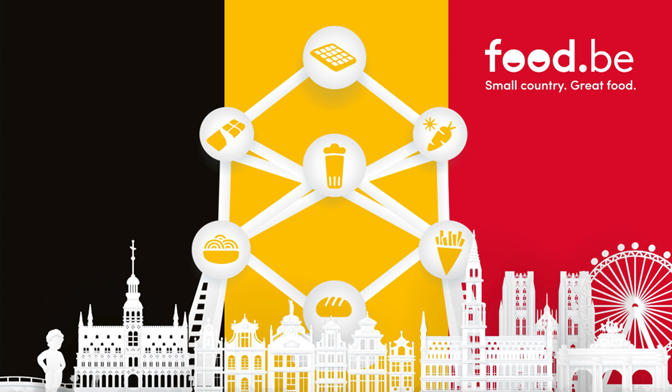 We are pleased to announce the launch of a digital showroom for Belgian food and drinks on B2B platform RangeMe. The new online "Belgian pavilion" provides buyers from all around the world instant access to a range of Belgian high-quality food and beverage products.
Belgium has a diverse diet, as it proudly uses the food from the three local cultures, Flemish, French and German inhabiting the country. On the international level, Belgium is well known for its chocolate, waffles, fries and beers but has much more to showcase for your culinary discovery.
What is RangeMe?
RangeMe is the leading prospecting, sourcing, and purchasing digital platform where distributors and suppliers connect. The platform was initially developed for the US market but is now moving towards a global expansion phase to Australia, Canada, the Netherlands, New Zealand, and the United Kingdom.
22 brands… and counting 
As of today, you can discover products of no less than 22 Belgian brands and companies in the digital showroom on RangeMe:
Eytelia SRL
The Belgian Chocolate Makers
Vésale Pharma
Want to discover their delicious products? 
CLICK HERE
Retailers on RangeMe 
RangeMe is used by buyers from the USA, Canada, Australia, New Zealand, the UK, Denmark, the Netherlands, Ireland, Poland and Belgium. 
About the "Best of Belgian" pavilion
The Belgian pavilion is an initiative of Fevia, the Federation of the Belgian food industry, and the Belgian trade promotion agencies Wallonia Export & Investment Agency, Flanders Investment & Trade and hub.brussels.
Contact
If you would like to know more about the Belgian pavilion and its brands, please contact Mr Dimitri Duong, e-business Project Manager at Fevia (dd@fevia.be).
Want to stay tuned to the Belgian food sector?
Register for the quarterly Food.be Newsletter!