For four generations, Lecocq Flavours has been developing a wide range of liquid flavourings and distillates. It all started in 1921, when Achille Lecocq founded his flavour company in Hasselt. Now, 100 years later, the Limburg based company is in full growth and wants to expand.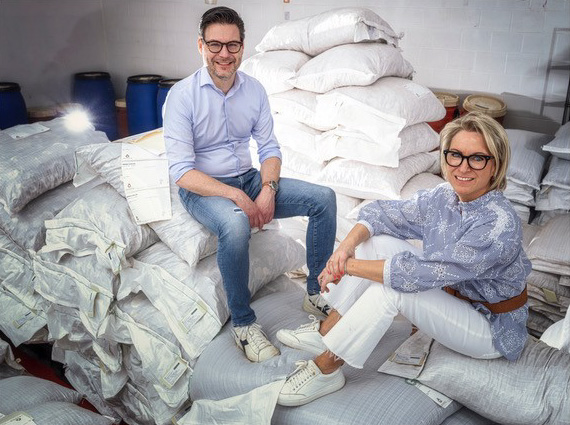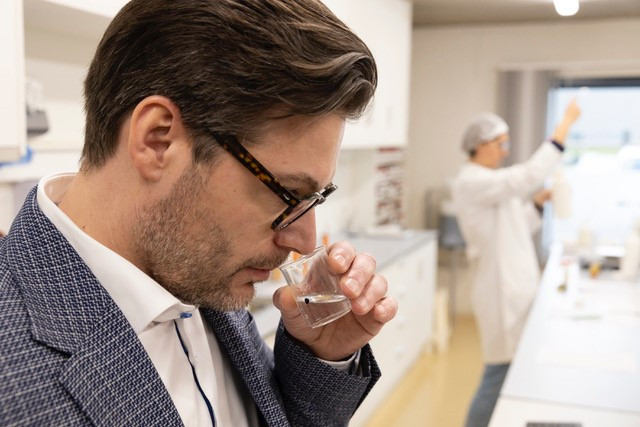 Lecocq Flavours on everyone's plate
A quiz question: which Limburg company does everyone get a taste of? The chance that you know the answer is small. But you can taste Lecocq Flavours every day. That is what makes the Zonhoven company unique. Lecocq Flavours gives flavour to a lot of drinks, food and sweets.
Manager Olivier Lecocq: "Our roots lie in the alcohol sector, but today we supply to various sectors. For example, if you eat a vanilla ice cream in Belgium, the flavours probably come from here. We also provide to many chocolate manufacturers, and so on. The end consumer doesn't know us, but tastes us every day."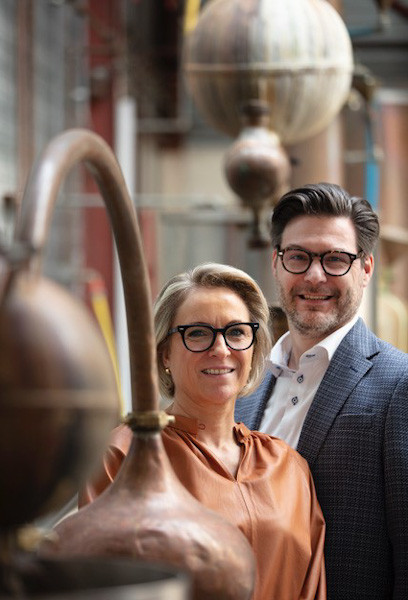 Responding to trends
The R&D department is the heart of the company. Business partner Eveline Sticker: "This is where flavours are fine-tuned, development is done and where quality is controlled. Together with the customer, we create unique recipes and flavours. This co-creation is what we are strongly aiming for."

"Kosher, halal, vegan and organic flavourings have been on the rise in recent years," adds Olivier. "In addition, we see that the customer is asking for customisation more often. Look at the drinks sector, for example. How many flavoured waters are there today? Not to mention the wide variety of beers, gin and non-alcoholic beverages. Ice cream flavours are also more varied, such as marshmallow ice cream or chilli ice cream. That used to be unthinkable. We are responding to that perfectly."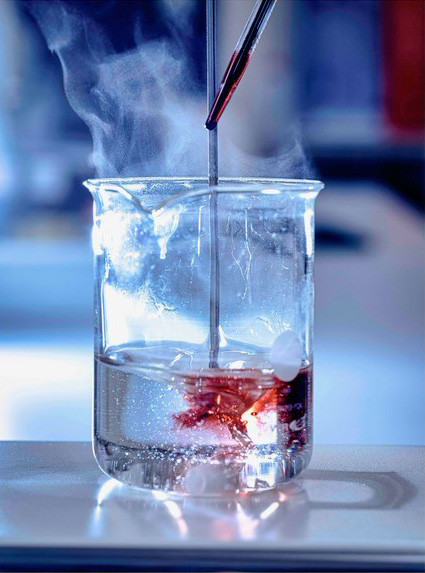 International player
A large part of the liquid flavours is exported abroad, even to Africa. Olivier explains: "Almost half of our turnover comes from West Africa, countries like Ghana, Sierra Leone and Liberia. We have been exporting a lot of flavours for the beverage industry since the 1970s. We really do export considerable quantities there. The flavours we produce are used to make a lot of 'finished drinks' there. When someone in West Africa drinks a cognac or gin from a local drinks producer, it is also a bit of a Limburg drink."

On the occasion of its 100th anniversary, Lecocq Flavours wants to increase its brand awareness and, of course, grow. That is why they are urgently looking for additional staff. "Our premises are becoming too small," Olivier adds. "So we are going to expand. It all started in Hasselt 100 years ago, and in 2005 we moved to Zonhoven. Returning to Hasselt one day is a dream."