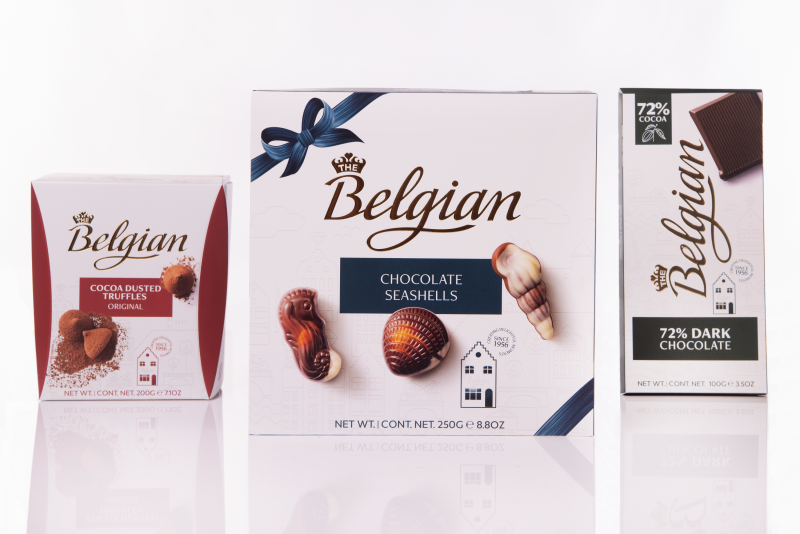 Belgian chocolate enjoys a reputation of excellence around the globe and The Belgian Chocolate Group plays a crucial role in maintaining this position. The Group is a 100% Belgian company where Belgian chocolate is at the very heart of its activities, beefed up with a wide range of high-quality products.
The business was set up in 1956 by the Gartner family, starting out as a praline shop in a residential home in Antwerp. After it was taken over by Marc Pauwels, it became The Belgian Chocolate Group which now has three proprietary chocolate brands: The Belgian, Starbrook Airlines and Koetjesreep. 
Pure Belgian craftsmanship
The Belgian Chocolate Group has been standing out for years courtesy of its comprehensive range of Belgian chocolate products which includes truffles, seafood, tablets, pralines, low sugar chocolate, organic chocolate, seasonal treats and much more. 
 
Precisely because of the fact that The Belgian Chocolate Group is a family business, the expertise and age-old Belgian chocolate tradition remains in safe hands. The company works with Belgian partners as widely as possible, endeavouring to put Belgium even more on the map by exporting products to over 100 countries.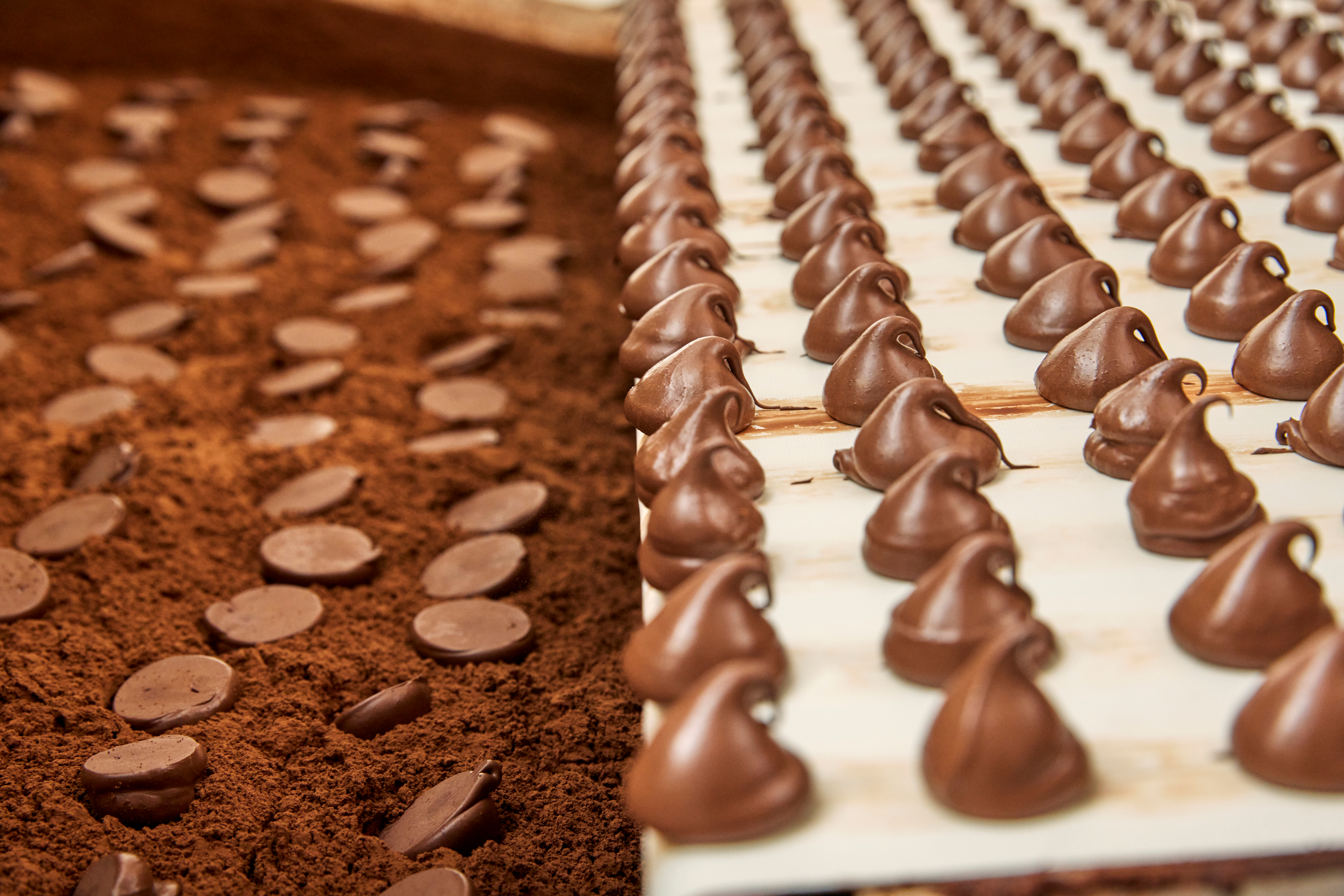 The Belgian Chocolate Group operates in the unrelenting pursuit of quality and innovation. The business has specially trained chocolatiers who set out to find the best ingredients and innovations in the market. On this quest, the company effortlessly combines traditional recipes with production methods that incorporate innovative approaches. Where they stick to traditional chocolate products, the business continues to deliver innovations in the areas of infrastructure and know-how.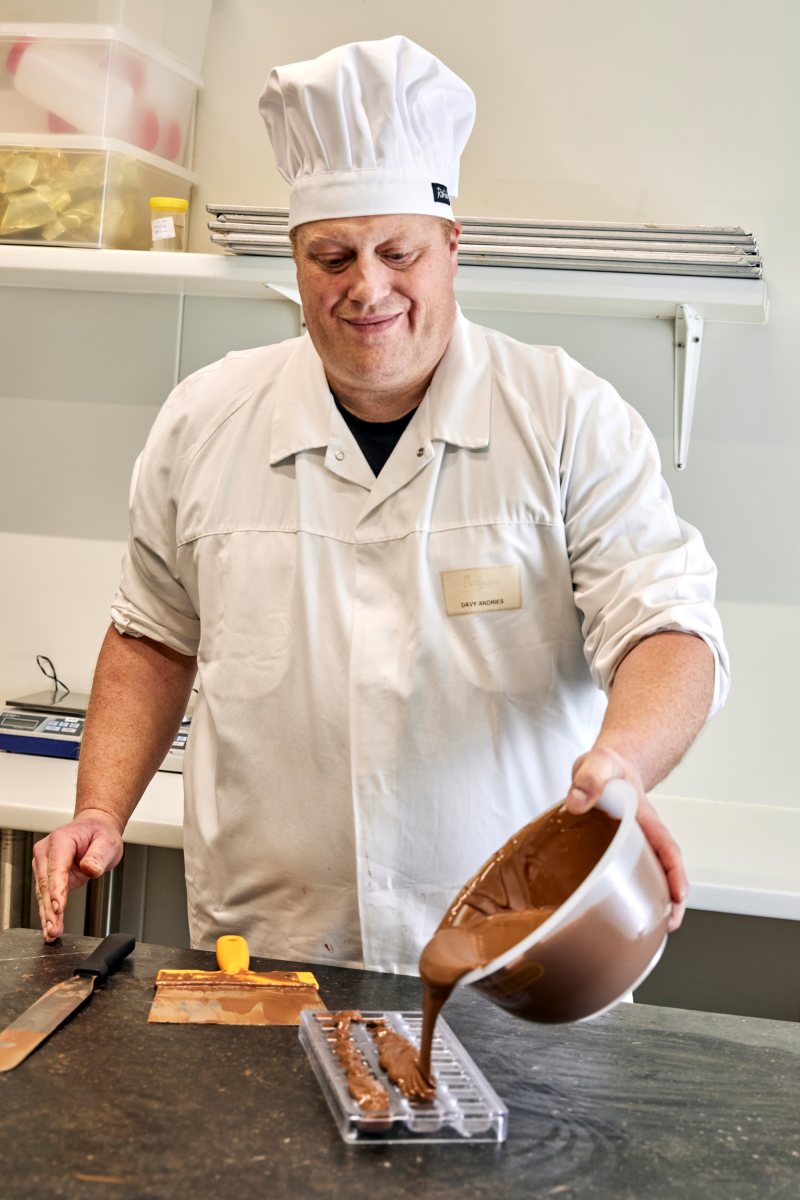 Sustainable and local policy
Sustainability and environmental protection are high on The Belgian Chocolate Group's agenda. Sustainable packaging and a car fleet consisting solely of hybrid and electric vehicles are just two ways in which the business's large-scale sustainable plan manifests itself. Staff welfare is another aspect which The Belgian Chocolate Group is happy to give the attention it merits. This being the case, the company has heavily invested in ergonomic workstations as just one example.
With a workforce of over 150 permanent employees, supplemented by 50 extra workers in peak periods, the business also actively contributes to the local economy and job opportunities. The Group works closely with sheltered workshops in the local area and endeavours to involve local partners as widely as possible.
Tasty future
The Belgian Chocolate Group's future is looking bright. They recently presented a brand new exclusive range for Travel Retail of their 'The Belgian' chocolate brand at the Tax Free World Association fair in Cannes. The consistent emphasis on innovation, sustainability and quality spells a great future ahead for both The Belgian Chocolate Group and for Belgian chocolate, and is certain to only continue to boost the company's growth.