This year, the Belgian Brewers and The Knighthood of the Brewers' Paddle organised a Belgian Beer Week in the USA, igniting a passion for Belgian brews in the hearts of Americans. No less than 32 brewers went on a brew-tiful adventure across the Atlantic with one shared mission: show American consumers and importers that Belgian beers are more vibrant than ever!
Uniting beer lovers across the globe
Picture this: 32 Belgian brewers embarking on a journey along the East Coast, sharing the magic of Belgium's beloved alcoholic beverage. From the world's largest breweries to a wide spectrum of smaller and medium-sized breweries, they all came together to highlight the distinctive character of Belgian beer. This marked the very first time such an extensive delegation of Belgian brewers ventured abroad. 
Together, they made history as a united force during a voyage of taste, innovation and camaraderie. "All brewers understand that by working together, we can significantly enhance the presence of the 'Belgian beer' brand on the international scene," states Grandmaster of the Knighthood of the Brewers' Paddle, Alain De Laet.
The "Belgian Beer Week" is part of a broader ambition to promote the unique diversity of Belgian beer as a generic brand on the international stage. The beer festival in Washington drew over 1,000 American beer lovers who discovered their favourite Belgian brews.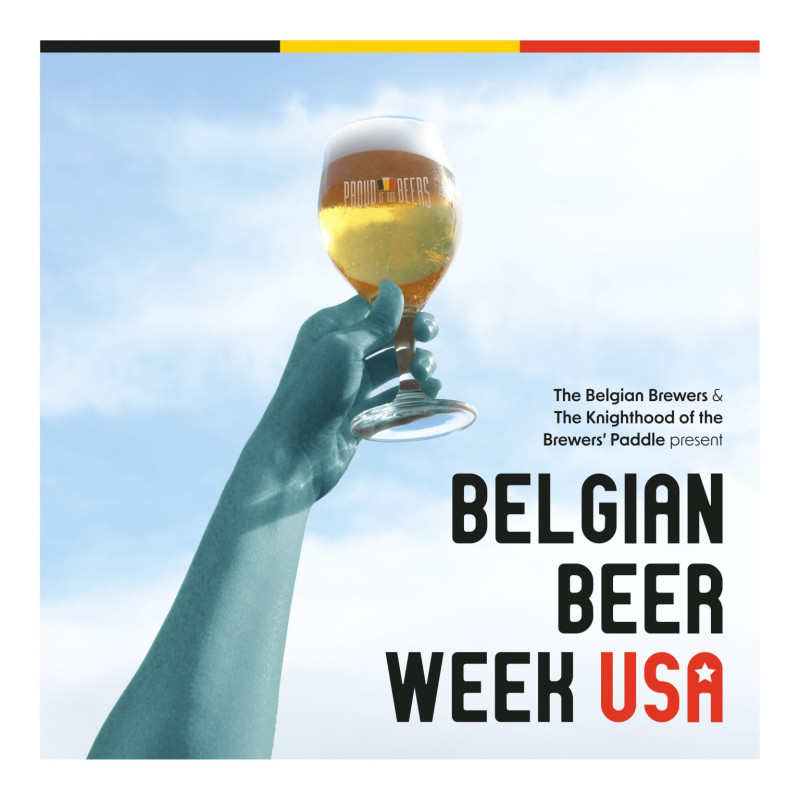 Where tradition and innovation meet 
Beer is a traditional product, and the Belgian brewers are proud of their heritage. Generation after generation, Belgian brewers have refined their recipes. This resulted in the immense variety that characterizes the Belgian beer culture. Today, Belgium boasts a staggering 430 breweries and over 1,500 different brands. This diversity in style, flavour, aroma and colour continues to grow each year, with beer serving as the constant unifying factor. "Belgian beer culture is deeply rooted in our society, which was officially recognized as intangible cultural heritage by UNESCO in 2016," says Krishan Maudgal, Director of the Belgian Brewers Federation.
While quality and tradition remain important key elements, our brewers are also looking forward to the future. They are always finding new ways to innovate and cater to their markets. Adaptability and innovation are crucial for producing today's beers. During the Belgian Beer Week, they were able to bring the rich Belgian beer culture to life, a fusion of tradition and innovation. Cheers to the magic of Belgian beer, uniting beer lovers across the globe and putting Belgian beer and its rich brewing heritage firmly on the map across the Atlantic Ocean, one sip at a time!
Do you want to experience the richesse of the Belgian beer culture, make sure to visit "Belgian Beer World", a beer experience center in the heart of Brussels, as of this fall.