Even as a supplier to the Belgian Royal Household, the Galler chocolate factory has made their irresistible filled chocolates accessible to all. A choice that was made without compromising on taste or on their commitments to a more sustainable and humane chocolate industry. After two years of intense difficulties, the company is now looking forward to a strong international growth.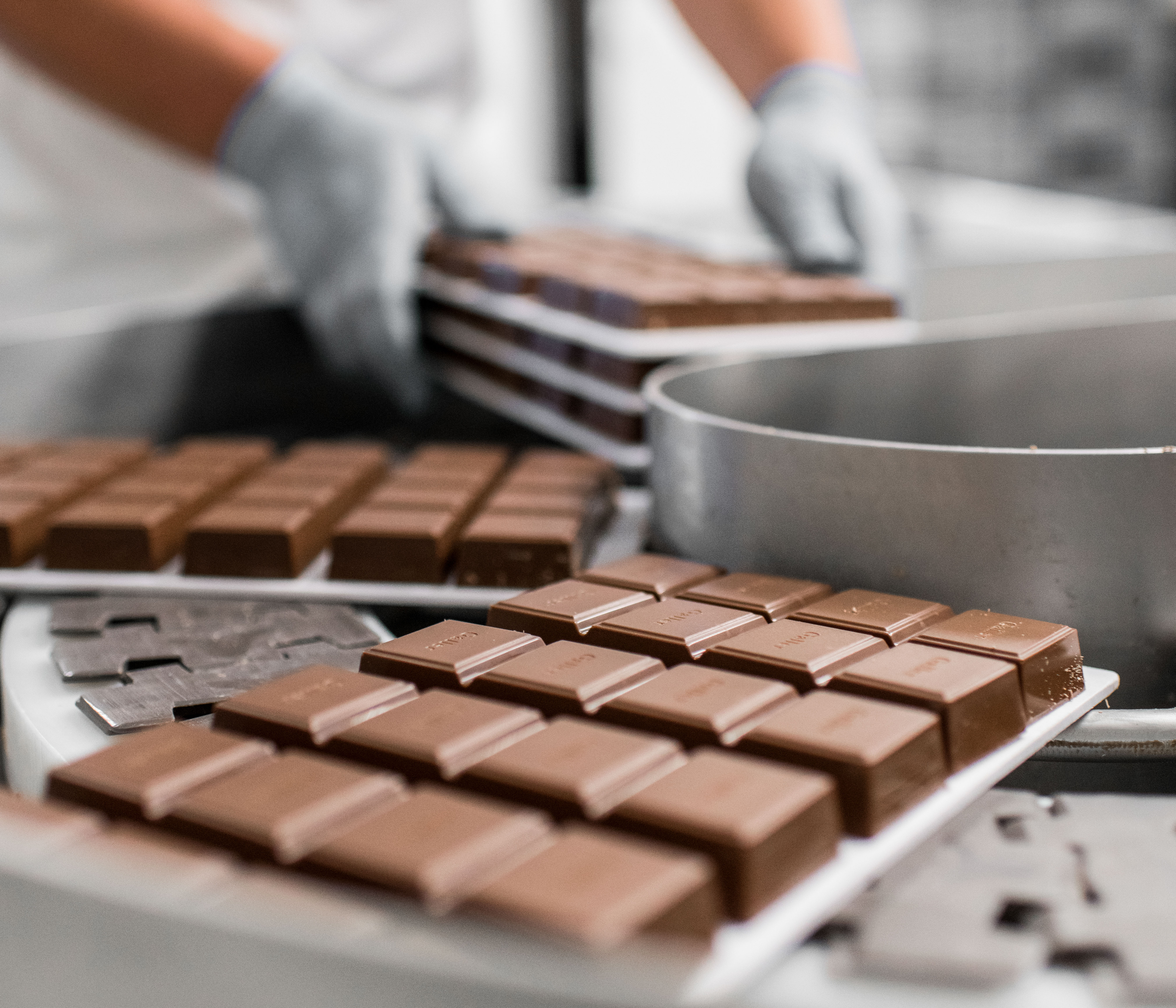 © Elodie Timmermans
---
The very first Galler filled chocolates were created in 1976. Today, the Galler chocolate factory has 170 employees. It officially supplies the Royal Household, but the general public as well, won over by the flavor-rich range of their bonbons. Galler also contributes to a fairer and more environmentally friendly industry, by carrying out sustainable development projects in Ivory Coast.
---
Generous filled chocolates, in a wide range of flavors
Founded in 1976, the Galler chocolate factory has more than 170 employees. The success of their recipe endures: a subtle blend of flavors, obtained through the filling, that gives the end product a character so unique that the Royal Household has been one of their customers since 1994. Pistache, hazelnut, raspberry … The combinations are as audacious as they are varied.
Bernard Eymael, Export Manager and member of the steering group with Galler, sees other reasons for this success: "The taste is the criterion that stands out most in our consumer feedback, that's a fact. But beyond the recipe, it's mostly a premium product, available at big retailers at an affordable price.
We are talking about a product made from carefully selected noble raw materials, that requires perfect control of the production stages. Even a half degree of error may severely impact the final result: poor texture, lack of shine … The know-how of our craftspeople plays a key role in this respect."
"The taste is the criterion that stands out most in our consumer feedback, that's a fact. But beyond the recipe, it's mostly a premium product, available at big retailers at an affordable price."
Bernard Eymael, Export Manager at Galler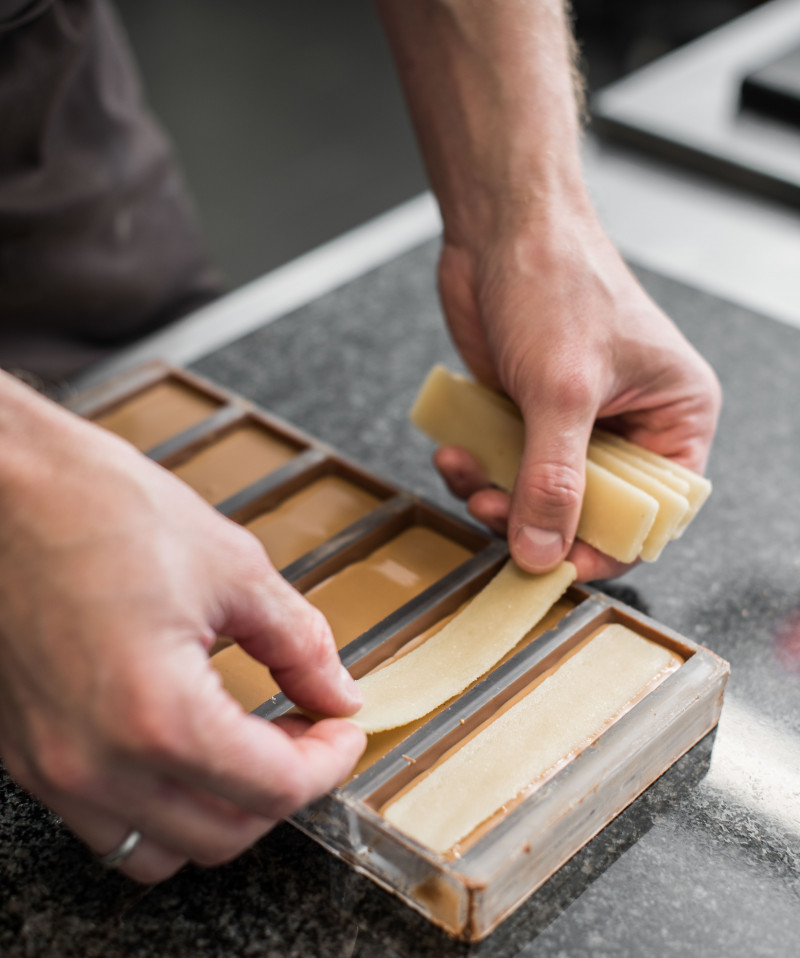 A chocolate that wants to change the world
Bringing taste, joy and freedom: that's Galler's new motto. It's a mission not only aimed at consumers, but at everyone involved in the chocolate industry as well. 
Bernard Eymael explains: "Galler's Fairtrade commitment goes further than obtaining the label. Thanks to our partnership struck in 2020 with the Ivorian cooperative Yeyasso, we have increased the cocoa revenue of our partner producers by 8.2% and developed programs for a sustainable and local economy. When the company switched to the Fairtrade model, the chocolate factory alone accounted for 32% of the volume of cocoa beans purchased on Fairtrade conditions by Belgian companies and chocolate factories. Today, other chocolate makers have followed suit and have chosen to become certified, but this is still not enough, we still have work to do…"
A production that respects the planet
Aware of the environmental footprint generated by the chocolate manufacturing circuit, the company decided in 2018 to reduce its overall footprint by 25% by 2025. A commitment that has been followed by specific initiatives.
Bernard Eymael: "In a partnership with the University of Liege, the King Baudouin Foundation and our cooperative partner Yeyasso, we set up an agroforestry project that aims to replant 50,000 trees in Ivory Coast, while diversifying the crops. This approach, based on shading, among other techniques, makes it possible to promote biodiversity and, ultimately, to provide cocoa farmers with a new source of income."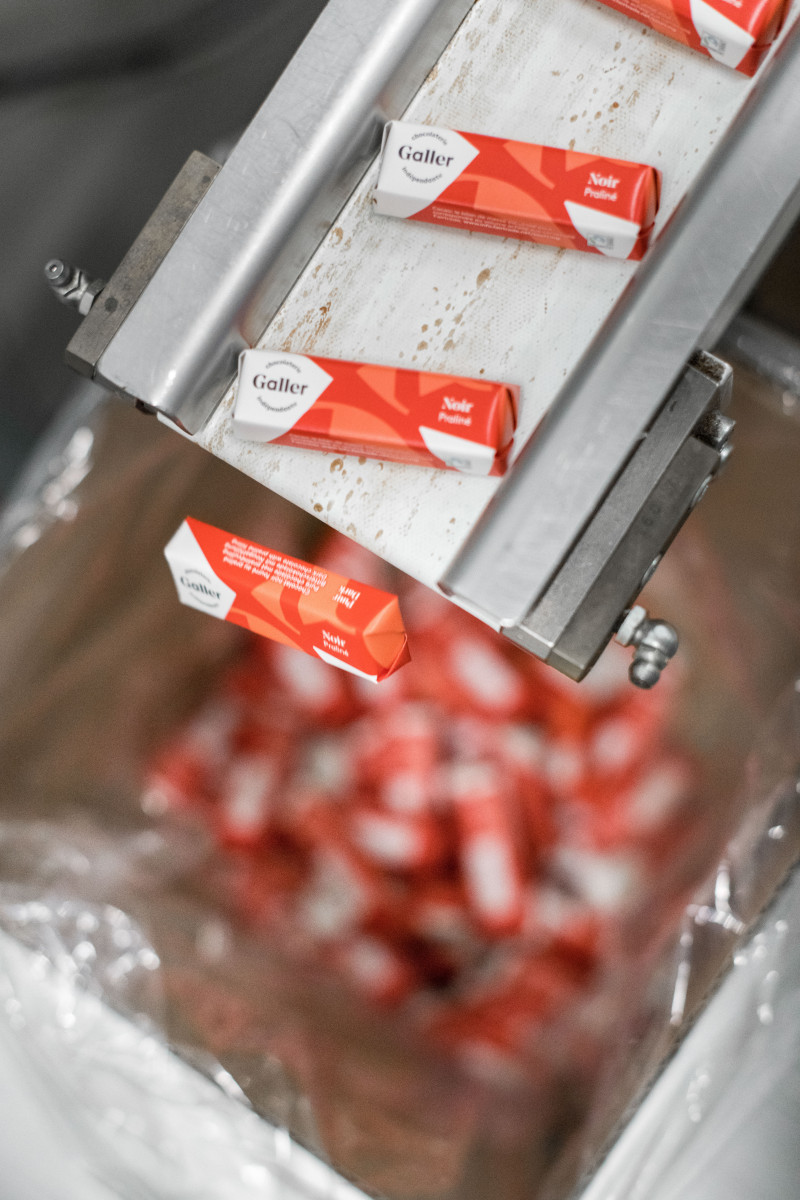 A Made in Belgium tradition that is starting to be exported abroad
Rather than rushing into new territories, the company prefers to focus on countries where it knows the culture and consumer habits best. Bernard Eymael: "In addition to France and Luxembourg, which have a distribution market closely resembling ours, we see interesting potential in Japan, South Korea, China and the United States.
Properly repackaged, Galler products are increasingly popular at events like weddings. Conversely, the large volumes consumed daily in the United States are opening new opportunities for the B2B trade."
In 2019 (before the COVID pandemic), the SME recorded a turnover of 30 million euros. With the strong support of its shareholders and its new strategic direction, it could exceed the 45 million mark by 2026. According to Bernard Eymael, international business should account for at least half of this growth.