PepsiCo Veurne is one of the largest chip production sites in Europe. Unfortunately, West Flanders has been struggling with severe drought in recent summers. That is why PepsiCo Veurne is investing in optimising water consumption, collecting and reusing rainwater and moisture in potatoes and finally smart real-time monitoring. All water projects combined represent an investment of around €7.5 million.
New potato varieties, irrigation and monitoring  
The production chain starts with the potato grower. Due to the exceptional drought in recent years, potato yields per hectare remained below par. In collaboration with potato growers, PepsiCo is taking a series of initiatives to better respond to water shortages. For instance, it is developing potato varieties that can better resist drought and initiated pilot projects on irrigation. It also uses an app that closely monitors potato crop growth and irrigation.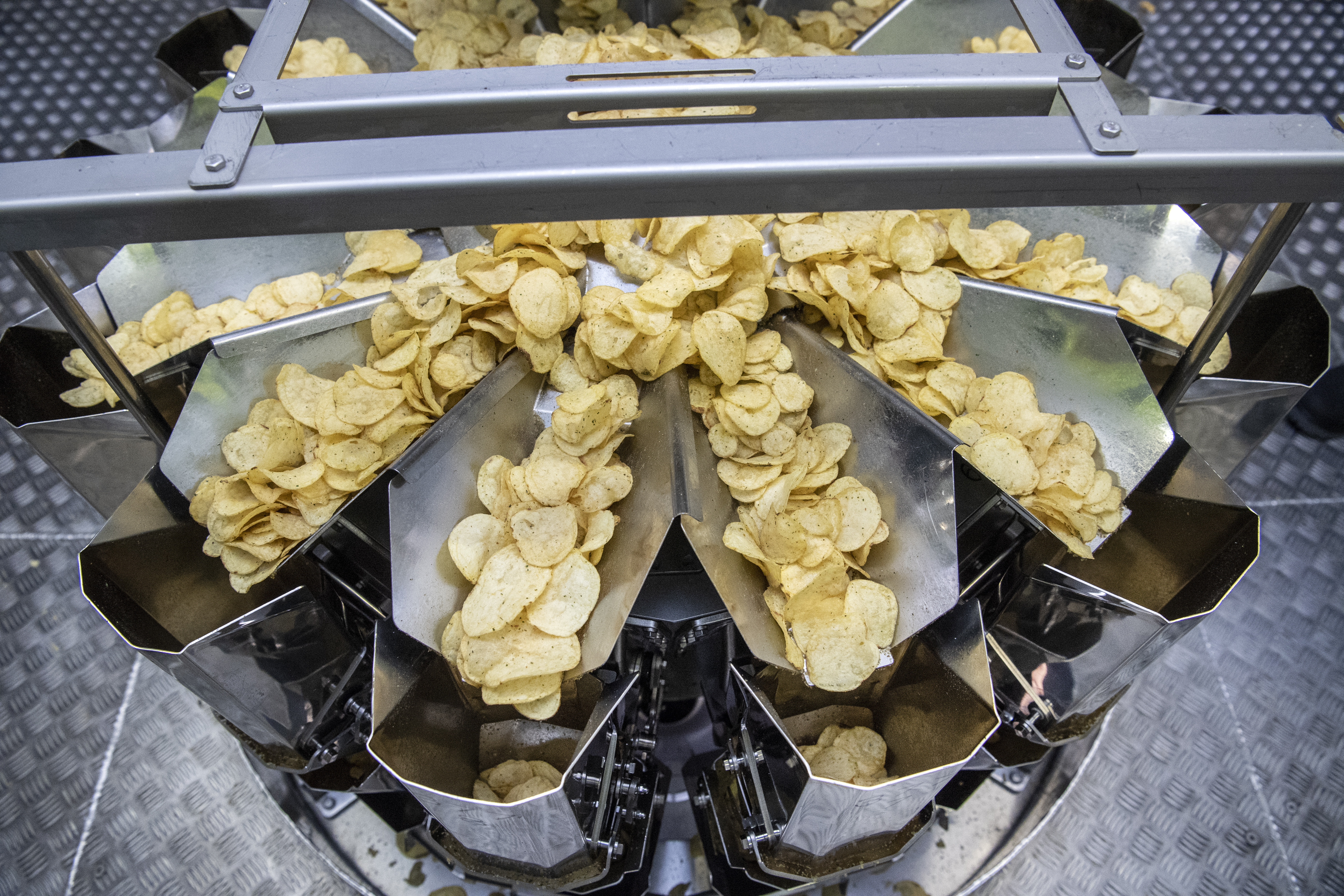 8 times less mains water  
PepsiCo is also tackling its water consumption at the production plant. By 2030, the company aims to use only 0.4 litres of tap water per kilogram of finished product. By 2025, all mains water that is not reused must be compensated by investments in water management in nearby natural reserves. Today, the production plant consumes almost 500 million litres of water (treated and mains water) on an annual basis.
When it comes to tap water, the plant consumes 6% of the total amount of tap water taken in the region (half of the Westhoek) or 3.5 litres of tap water per kilogram of crisps. So, to meet the target by 2030, in reducing the consumption by a factor of eight, PepsiCo Veurne is drawing up an ambitious action plan with three pillars:
1. Rainwater becomes drinking water  
Working in partnership, PepsiCo is starting the construction of a new water network that collects, purifies and reuses waste and rainwater instead of flowing into the sewerage system. PepsiCo thus collects around 35,000 m³ or 11 Olympic-sized swimming pools of rainwater from its own roofs per year. The new water network for the approximately 50-hectare site also protects the close by natural reserve and contributes to greater biodiversity. This is the largest sustainable water management project in Belgium and the largest in the Flemish government's 'Proeftuinen droogte 2021' subsidy programme.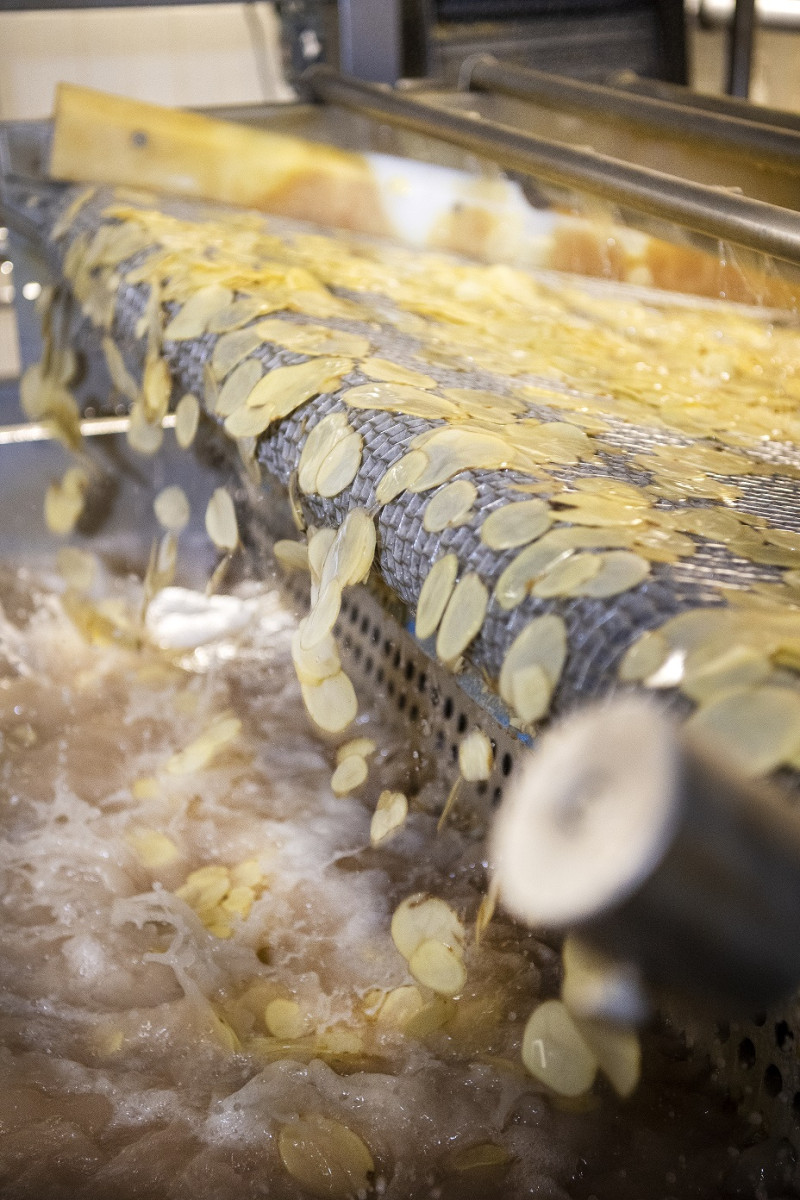 2. Reuse of moisture in potatoes
A potato consists of 2/3 water and some skin. With a condenser, PepsiCo captures the water vapour from the potatoes during the production process. The company then purifies that condensed water to be able to reuse. In this way, the plant saves about 120,000 litres of water per day.  
3. Saving 10% of water thanks to monitoring
Finally, the teams at the plant constantly measure water consumption on the production lines, through software using sensors and artificial intelligence. This brought water savings of more than 10% over the last 2 years.
Replenishing what is not reused  
PepsiCo also sets a target that in high water risk areas, all water not reused by 2025 must be at least 100% offset by investments that replenish water in the surrounding area. PepsiCo established a partnership with Natuurpunt in 2019 to invest in improving water management in West Flanders nature reserves.  
In the Blankaart and Uitkerkse Polder, they are constructing a system of canals and ditches in which flood water is led deep into the grassland during high water levels, instead of flowing into the IJzer. The project leads to more wetlands, which benefits biodiversity and recreation. So far, 120,000 m³ of water has already been replenished in this way.