Half a century of skills, craftsmanship… and love
Guy Foubert was a passionate Belgian chocolatier who strove for perfection. When he got married in 1958, he could have never guessed that he and his bride Liliane would be laying the groundwork for a company that would conquer hearts around the globe with its chocolates: Guy-Lian.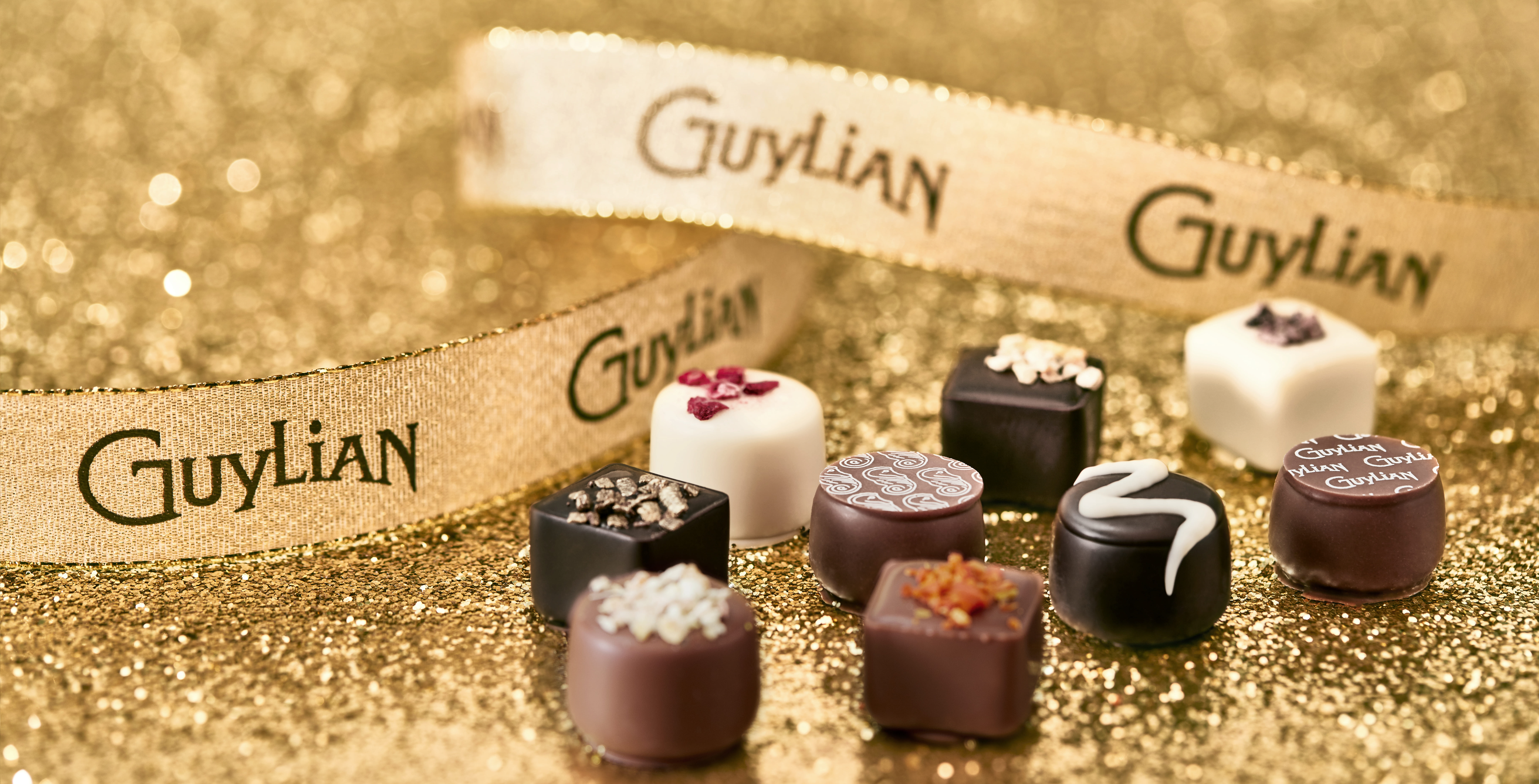 In the sixties, a growing number of tourists started visiting the Belgian coast and the couple decided to make them a delicious souvenir. Guy developed the iconic recipe for a unique hazelnut praliné filling and Liliane artistically shaped the chocolates into shiny marbled seashells, the white and dark chocolate intertwining like the lives of lovers.
Original creations, superior taste
Today, Guylian produces up to 75 tonnes of chocolates per day, exporting them to over 120 countries worldwide. It has become one of the most sold Belgian chocolate brands in the world.
The iconic Seashells have remained a favourite among chocolate conoisseurs. To this day, Guy's authentic recipe is still used to make the praliné filling, based on hazelnuts that are roasted in-house. The Belgian chocolate is made with an exceptional blend of West African cocoa beans, produced and sourced in a sustainable way.
However, adhering to valuable traditions doesn't mean there isn't any room for innovation – to the contrary. The company has invested € 6,8 million in its new production site and is constantly experimenting with new flavours and shapes. Seasonal specials, Seahorses with surprising new flavours, Belgian Chocolate Coated Fruits and Belgian Chocolate Bars without added sugars are just a few of the novelties Guylian has introduced over the last few years.
In 2017 the company celebrates its 50th Birthday with a Master's Selection, a new collection of creatively decorated premium mini-chocolates with surprising flavours such as coffee-cardamom, ginger-lime and caramel-pineapple. A clever way to meet customer demand for bite-size portions and for discovering new culinary pleasures.
A special love for seahorses
Guylian has become famous because of its Seashells and its Seahorses in particular. Over the years the company has developed a special fondness for the mystical creatures. As the main sponsor of Project Seahorse, Guylian helps to protect this particularly vulnerable species.

The company takes pride in giving back to the planet. And the fact that sea horses are loyal and mate for life clearly speaks to the imagination of (chocolate) lovers around the world.