Up close and personal
The idea for Frozen Farm was hatched as a response to ever-growing demands of consumers in terms of transparency. Today, consumers want to know the origin of their food. They want to know exactly where it comes from, how it is prepared and processed, which ingredients are added and which partners are involved in getting the food on their plate.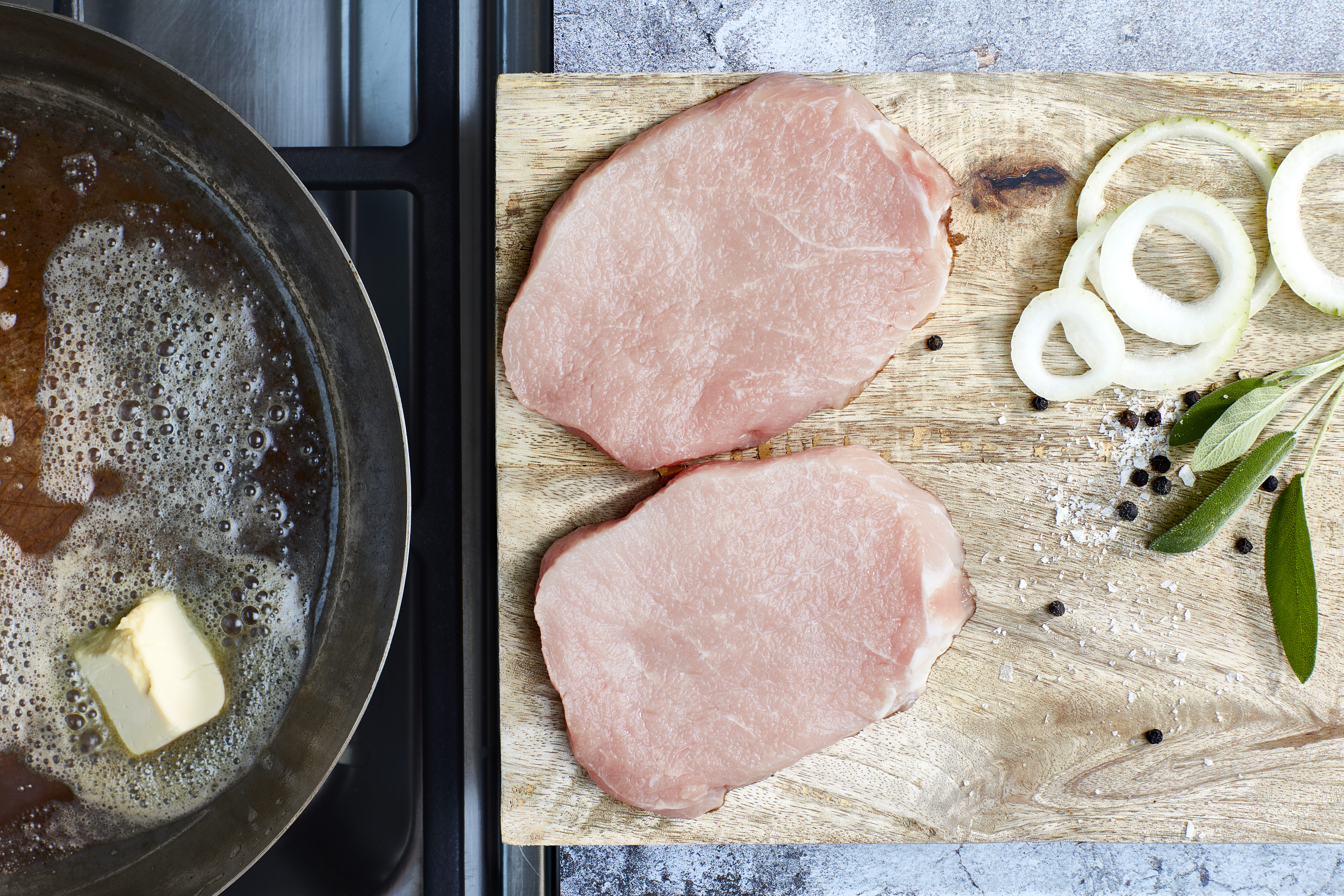 Frozen Farm is all about meeting these demands. It's about introducing the farmer to the consumer and showing the face of the person who fed and took care of his animals with heart and soul. It's about instilling trust and cooperating along the food chain with respect for nature and for each other. It's about collaborating with partners who share a common vision and a passion for good quality food and authentic flavours.
Frozen Farm is a concept for short-chain food production, bringing farmers and consumers closer.  And at Frozen Farm, that is taken quite literally: a system whereby consumers will be able to trace the meat back to a specific farmer is being put in place. A tracing code on the packaging will be linked to a specific page on Frozen Farm's website, informing consumers about the farmer, his animals, his family and his way of life.
Nature's way of preserving
But that's just one part of the concept. In addition to the element "Farm", there is the "Frozen" aspect as well: the meat, fresh from the farm, is frozen rapidly. This is where the company's in-house technological expertise comes into play. Thanks to special techniques, the meat is frozen within seconds at -18°C to -20°C.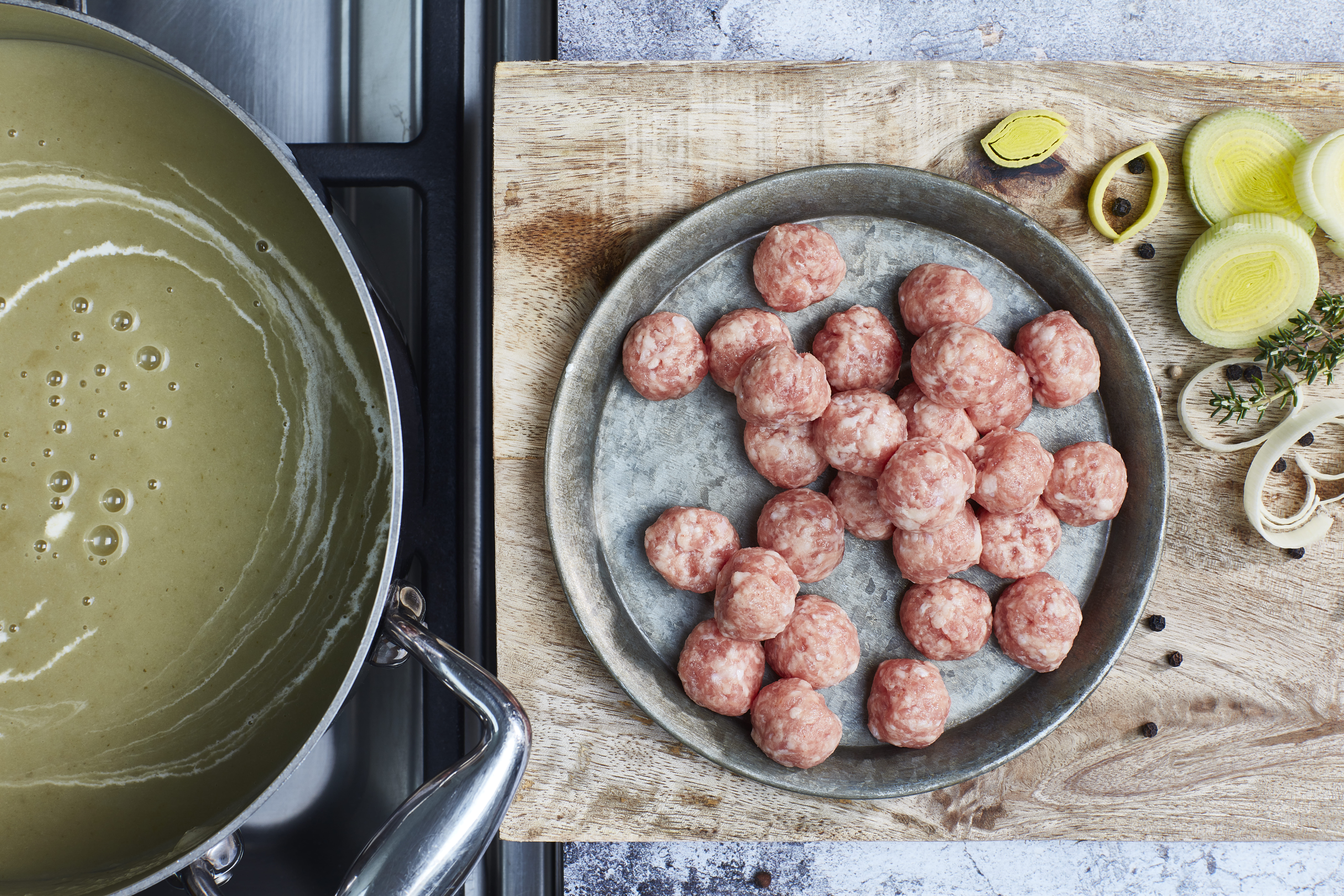 Consumers may not realise it yet, but deep freezing is one of the best ways of preserving food. By freezing meat, it's possible to preserve its freshness, its great taste and to retain all the valuable nutrients. All of this without having to add a wealth of artificial preservatives, which results in a clean label. Freezing is also incredibly durable: nothing goes to waste, only what is needed is used. And last but not least: the efficiency of the process and the elimination of food waste makes for a quality product with a good price.
As Belgians, we are known for our culinary traditions. We want to share our love for great tasting quality food with the world.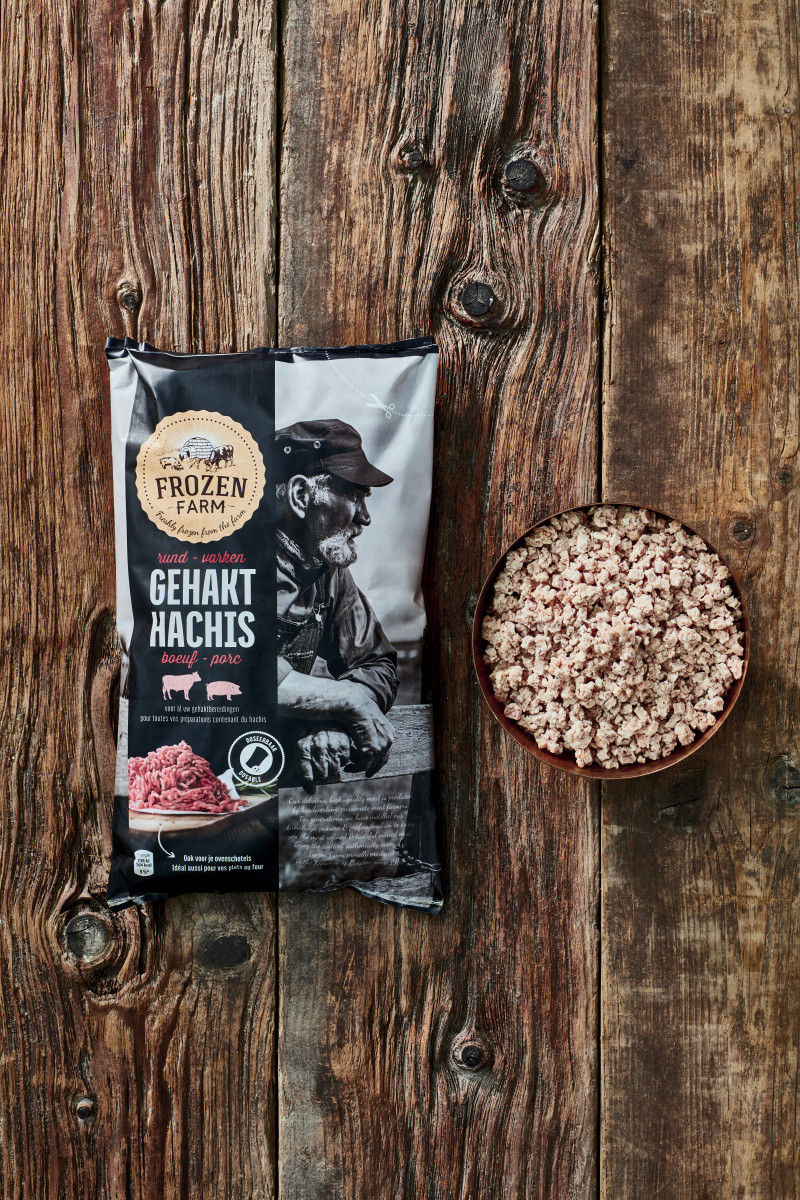 Signature product: minced meat
In due course, Frozen Farm aims to bring an entire range of good quality, traditional meat products to the market. The signature product of the range? All-time family favourite: minced meat.
The mince is frozen in tiny crumbs, according to a patented process which took years to develop. Because the meat is portioned in small bits, the freezing process takes mere seconds to complete. Conversely, the defrosting at the consumer's home is almost instantaneous, which results in an excellent quality and taste.
Because the mince is frozen in tiny bits, it is easy to portion, it can be fried separately or added to hot sauces and dishes directly. There's less waste and it's incredibly convenient. Moreover, the applications are seemingly endless: meatballs, sauces, casseroles, stews, pizza's, and so on. It's top-notch culinary convenience, allowing consumers to create dishes with authentic flavors in an easy way.
International ambition
Great quality, tasteful food is the hallmark of the Belgian food industry. And Frozen Farm is ready to take it across the borders and share it with the world.
The vision of the Dekeyzer-Ossaer family has always been to combine gastronomy, wellbeing, convenience and good pricing in everything they do. It's precisely this added value which allows for continuous growth of the company, notwithstanding fierce competition in the market. And thanks to the frozen nature of the products under the Frozen Farm label, they are now ready to take their products abroad.