China is the second largest overseas export market for Belgian food and beverages. It is a market with many opportunities, but certainly not an obvious one. In November, the East Flemish dairy company Inex will make its entrance into the Chinese market with toddler milk Bambix via Alibaba.
From Belgium to all corners of the world
Inex is a 120 year old (or even better: young!) Belgian family business that focuses very hard on export. At the production site in Bavegem in East Flanders, milk is processed into yoghurt, cream or other dairy products. Inex exports these products to countries all over the world: France and Italy for example, but under less obvious destinations such as Congo and Mali. Now Inex wants to explore a new market with its toddler milk Bambix: China.
Increasing demand for Belgian dairy products
The Chinese middle class is on the rise, and is looking for quality and safe food. Belgian beers, chocolate and biscuits have already gained a foothold in China, but in recent years the demand for dairy and frozen potato products has also increased. In November, Inex will launch its toddler milk on the Chinese market via the Alibaba platform Tmall. The platform offers various Belgian products, including Bambix in the near future. The platform provides a personalized approach, allowing Inex to appeal to Chinese consumers with children in a Bambix environment".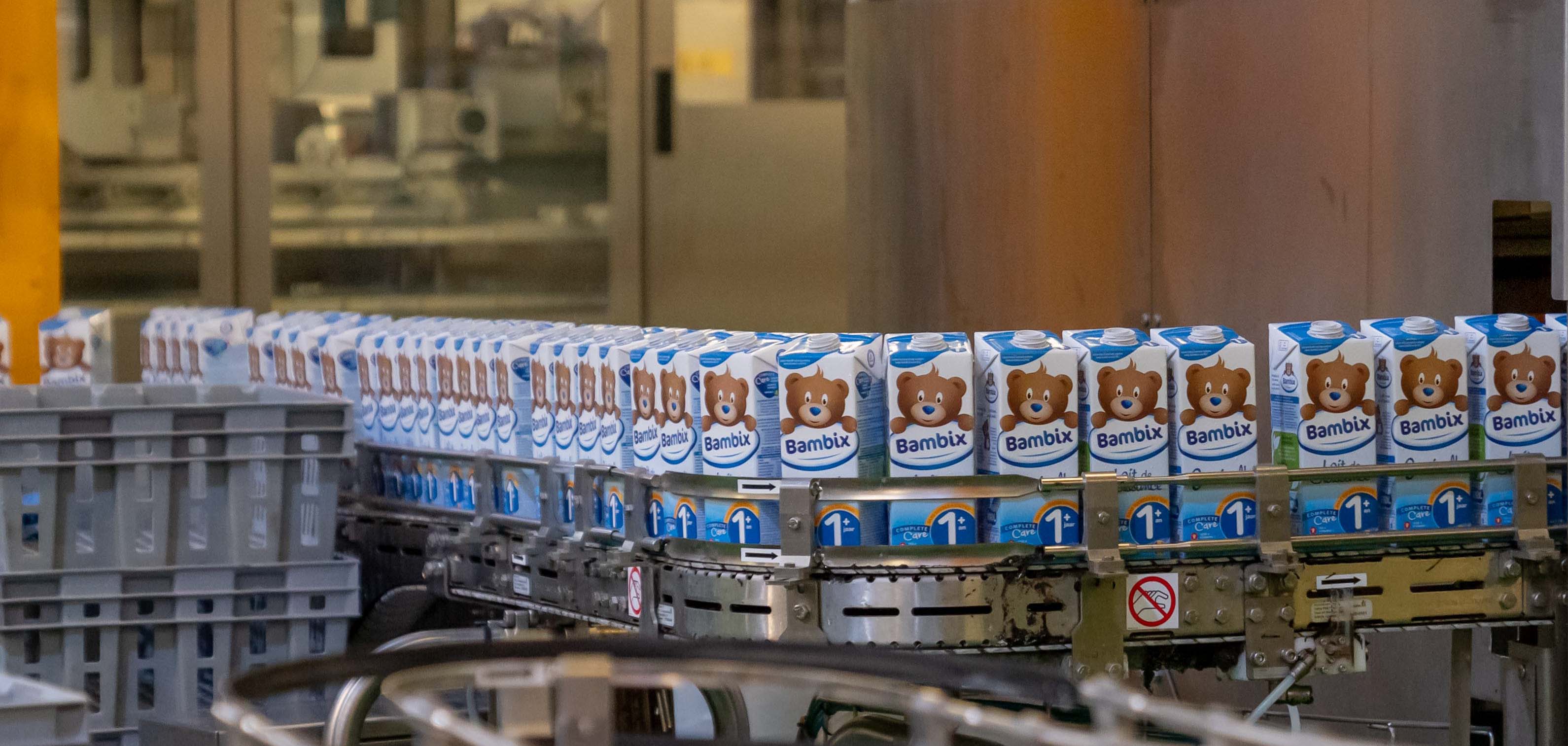 Inex enters Chinese market with baby steps
It remains to be seen whether the toddler milk will actually catch on with Chinese consumers. Chinese people do not (yet) know toddler milk. This is therefore a new segment in a new market. But there is certainly hope, as the Chinese are looking for quality and food safety. "We see that the Chinese give our milk as a gift to friends and family. Inex really is a premium product there," adds Steven Dierickx, managing director of Inex.